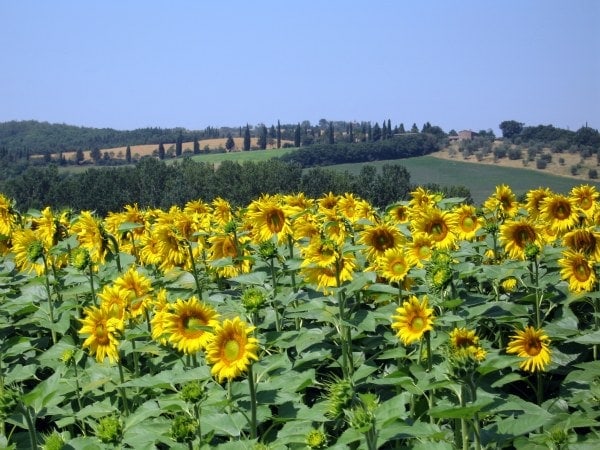 I've been laying low lately, not out of a lack of interesting travel experiences to write about or because I'm on the road, but because I've been in the midst of a big, big project.  And when there's a big project going on, I sort of go to ground, working hard to let things play out as they're supposed to.
So what's been going on?
After a number of years as working for other companies as a travel editor, I have gone out on my own, so to speak, joining with two highly respected individuals in the online travel space (more about them in a moment), to start a new online travel magazine.  This is a big, and very exciting big step for me, and I am so darned excited that I can hardly stand it.
The magazine is called The Traveler's Way, with feature content aimed at the baby boomer traveler.  We  combine the inspirational with the informational in a way that is practical and fun.  If you're curious about the world, wondering what else there is to do and see, then you'll love our articles.  From specific travel tips and destination guides and information, to reviews of hotels, resorts, restaurants and spas, to information about museums, art, beaches, and lots more, we'll be publishing thousand of ideas to make your travel more fun.
There are three of us heading up The Traveler's Way team:  Jonah Sigel, heading up business partnerships and strategic development, Juan Gonzalez, heading up all thing technology, and myself, heading up editorial and handling day-to-day operations.
I invite all of you to click through the above links and go take a look at what we're doing.  We're still very early in our soft launch phase, and we still need plenty of time to kick the tires and work out all the bugs before getting down to major branding.  Give us a read and feel free to leave a comment here telling me what you think.  What do you want to read?  What did you like or dislike?  Will you share the site with your friends?
We have a Facebook page (feel free to become a fan), and you can follow us on Twitter, and we'll probably be adding and announcing new features as we go along.
I'm enthusiastic about what we'll be rolling out there, and I hope you will be too.  I'll still be writing about my personal travels here at Traveling with MJ, but I'll also sharing information and tips at The Travelers Way.
I hope you'll follow along my travel blogging journey as I head down a new path.