Earlier this year, I was the enthusiastic guest of Viking River Cruises onboard their longship Eistla cruising the Rhine. We started in Frankfurt and ended in Amsterdam, the trip is also offered in reverse, and, I'm told, this was a fairly typical first river cruise itinerary.
River cruising is generating a lot of buzz lately, with gorgeous print ads, television sponsorships (Viking sponsors [amazon_textlink asin='B01DRWEO6S' text='Downton Abbey' template='ProductLink' store='travelingwithmj-20′ marketplace='US' link_id='0d60fa0e-6e6d-11e8-a9b2-7b82edb24d11′] on PBS), and blogger campaigns. But when you strip away all that glitzy advertising, the decision to take a river cruise is a big one – one that needs to be made out of the spotlight and made with an eye toward your personal vacation preferences.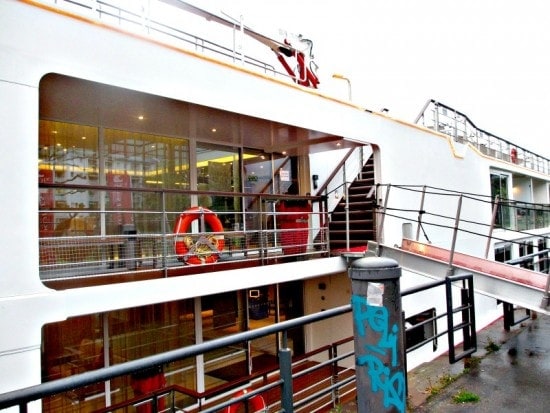 Here's my take on Viking's Legends of the Rhine cruise. I hope it will help you decide if a river cruise is right for you.
River cruising attracts an "older" demographic
I know, "older" is a subjective term, and as a baby boomer, I just don't like thinking of myself as "older." Let's just leave it that I was solidly in the middle of the age range of passengers on the ship. To give you an idea of who was on our river cruise, we had a young couple in their early 20s who were traveling with her parents, and a gentleman who celebrated his 90th birthday during the cruise. That's a whole lot of age span, I know, but I'm told the average age of Viking passengers is 55.
With a birthday coming up right around the corner, it pains me to accept that this is my demographic. But it is. My vacation preference now aligns more with a great glass of wine, good food, history, and culture, than with clubs and partying. I still have an active curiosity about the world around me, I've just evolved to a quality over quantity place in my travels. That preference aligns well with river cruising.
Questions to ask yourself:  How does your age fit your vacation style? What type of vacation experience is important to you.
River cruising moves at a slower pace, at least onboard
The ship may travel at a relatively slow pace on the river, but that doesn't mean you have to. You can choose to be as active and engaged on the ship as you wish, depending on your interests and personality type.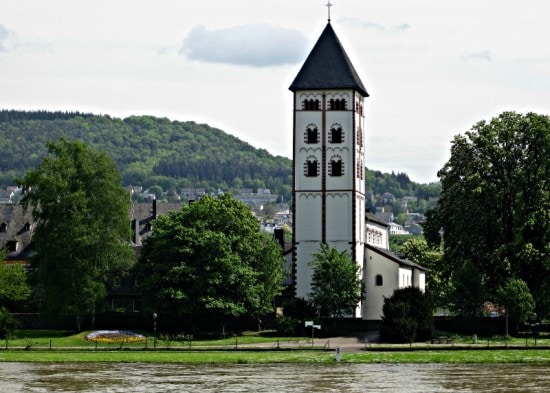 We enjoyed days on the river with a cup of coffee (or glass of wine) looking out at the castles along the river banks. The Rhine was part of the inland frontier of the Roman Empire, and the countryside is still dotted with castles and fortresses, some well preserved, others in ruins. We could watch from the comfort of our stateroom's balcony, or from the top deck which offered open and undercover seating. If the weather was too chilly, we could head to the lounge, also offering great views, or grab a chair in a number of nook and cranny public areas, whether to watch the sights or to enjoy conversation and a book.
There are lectures, demonstrations, and classes offered on board, for those interested. I went to a few that were food and wine themed and had a great time (ahhhh, the apple strudel was delicious). I didn't feel like I had to attend, it was presented as a choice for me to take or leave. As an introvert, I appreciated the way options were presented without the pressure to join in with a group. Since I had just come off a very hectic week in Spain, this balance was exactly what I needed. How does being an introvert or extrovert come into play as you make vacation plans?
Questions to ask yourself:  How busy do you need your day to be? Do you need 24-hour activity, or do you enjoy a balance that provides for some personal quiet time? Are you able to entertain yourself or do you need plans? Do you want access to a nightclub and casino on the ship?
River cruising lets you visit interesting places
The idea of a slower pace shouldn't make you think that river cruising is boring – far from it – it's a more relaxing way of seeing interesting places. In general, cruising gives you the benefit or unpacking once and then enjoying multiple ports of call. As opposed to ocean cruising, though, with river cruising, it's as much about the journey as it is the destinations. And both are enjoyable.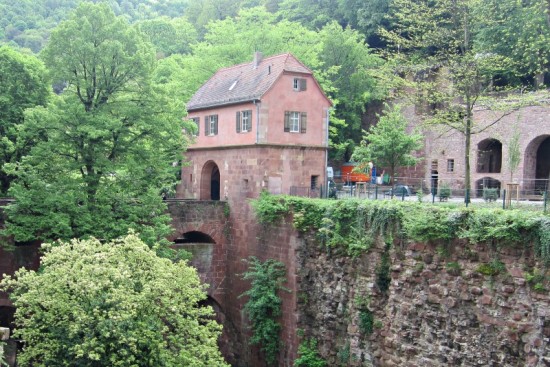 The stops on our river cruise were fascinating and enjoyable and were places we likely would never have visited if we weren't on the river cruise. We kept busy at every stop, whether on a prearranged tour or independently exploring. Our specific itinerary has been crafted into a longer river cruise (10 days, Rhine Rhapsody), but it still includes stops in Heidelberg, Rudesheim, Koblenz, and Cochem.
Questions to ask yourself:  Are you interested in history and culture? Have you been to many of the major cities? Are you looking for "what else" there is to see and experience in a destination? What type of things do you like to do and see on vacation? What balance of activity vs. relaxation do you prefer on your vacation?
River cruising prices include your tours
This is a good news. bad news scenario.
Some people love group tours. They love the camaraderie of being with other people, the socialization that goes along with it, making new friends that soon become lifelong friends, etc. I know those people. I have traveled enjoyably with those people. I am not one of those people. While business scenarios often require me to be social and outgoing, and I enjoy that part of what I do, I am an introvert at heart. I get energized and recharged in my alone or small-group time.
I approached the idea of group tours with a little nervous skepticism, which is why I say it's a good news, bad news scenario.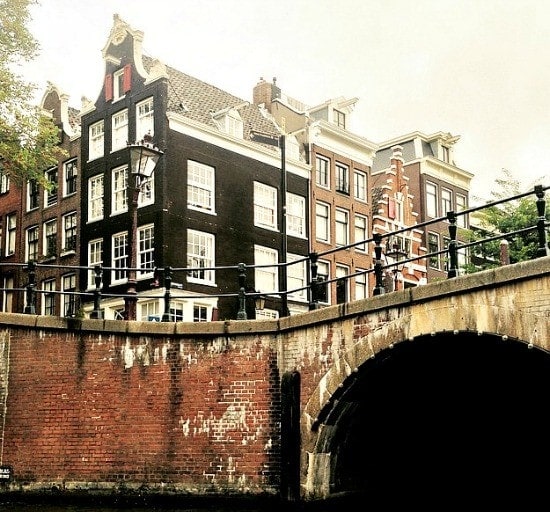 The good news is that tours are included in your river cruise price. At each stop there are a couple tours to sign up for, often giving you a chance to dig deeper into some of the topics that interest you. The guides are usually experts on their topic and the destination, giving you information and insight that you wouldn't otherwise get. Our guides ranged from a university student in Heidelberg (just okay) to a WWII historian in Remagen and a city councilman in Cologne (the latter two were fabulous), each bringing a local perspective to what we saw and experienced. Some of the tours took us to places that we could not have visited in any other way. The tours are solid, well thought out, and you'll want to do them.
The bad news is that tours are included in your river cruise price. They are interesting and things you probably want to do, and you can easily be tempted to join in with everything, putting your personal preferences aside. You don't have to do that, and you shouldn't. Instead, find a balance that helps you make the vacation right for you.
At several of the stops, we had time for independent exploration which provided a great balance to the group tours. We did some shopping in Heidelberg (and found some interesting liqueurs and seasonings to bring home). We wandered the city and discovered cream cake in Cologne, and visited the [amazon_textlink asin='9492371375′ text='Van Gogh museum' template='ProductLink' store='travelingwithmj-20′ marketplace='US' link_id='78ee6f4b-6e6e-11e8-b90e-43cc3bba435a'] in Amsterdam. In most locations, we opted for a short morning city tour to acquaint ourselves with where we were and what there was to see, then went off on our own for the rest of the day. It was just the right balance for my personality type.
Questions to ask yourself:  Do you like tours? Group tours? What balance do you need for group time vs. alone time? Are you comfortable exploring on your own? Does the information provided by a cultural expert enhance your travel experience? Do you prefer to travel alone or with a small group of family and/or friends?
River cruising is all-inclusive
As the economics of cruising has changed, ocean cruising has moved away from the all-inclusive price model and now offers so many add-0ns that the price of your cruise can nearly double. Not so with river cruising.
Your all-inclusive river cruise price includes:  stateroom, a selection of guided tours (also includes admission to sites on the tours, many of which are [amazon_textlink asin='1770858172′ text='UNESCO heritage sites' template='ProductLink' store='travelingwithmj-20′ marketplace='US' link_id='aca2a15f-6e6d-11e8-b597-c5445e636a1a']), breakfast, lunch, and dinner daily on the ship, complimentary wine, beer, and soft drinks with lunch and dinner, classes and demonstrations on board the ship, all port charges, and free wi-fi (that's how I was able to share photos and up-to-date happenings while on the trip). The pricing represents a value luxury experience, rolling lots of extras into the purchase price.
Not included:  Airfare (add-on air options are available), gratuities, alcoholic beverages in the lounge, and shopping. There are also a couple of optional tours offered that have an additional fee.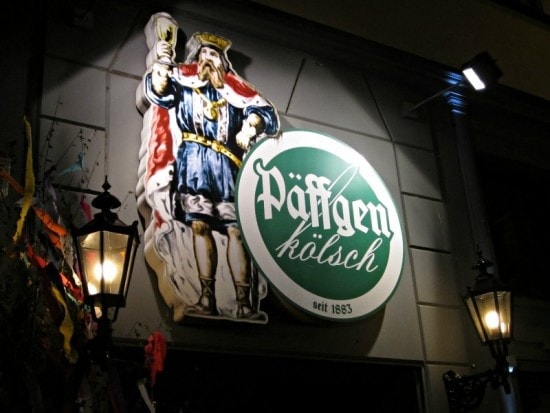 We opted for an optional pub crawl on our evening in Cologne, had the occasional wine and cocktail while on board, and had the recommended gratuities charged to our cabin account. In addition, we did spend money on some entry fees for our personal exploration and also gave some additional gratuities personally to staff members.
Questions to ask yourself:  Do you want a value luxury vacation experience, with lots of extra options rolled into the purchase price? Does a higher upfront (prepaid) price fit comfortably for your budget, recognizing that there will be lower costs once you're on your vacation? Are the extras offered on a river cruise the type of things that you enjoy as part of your vacation experience?
River cruising is casual luxury
If ever a vacation was meant for the Casual Friday wardrobe, it's river cruising. No jacket, no tie? No problem. Casual pants and jeans were typical, as were t-shirts, polos, and sweatshirts. There is no formal night or costume night.
The dress code seemed to be simple:  wear some – which makes packing a breeze. Keep in mind you'll want comfortable shoes for walking, a sweater or jacket for evening and cooler weather, and then pack the kind of clothes you wear at home. We packed jeans and casual pants, jackets (it was nice weather, but not hot in early May), long and short sleeved tees and shirts, and I had a dress from a previous business engagement. That's it.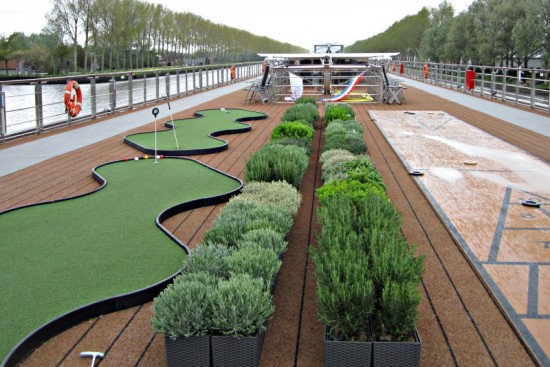 Just because you're not dressing up all fancy schmancy, doesn't mean your service is second-rate. Viking's service is top notch. The Eistla has 95 cabins (190 passengers) with a crew of 50 (25 consumer facing), an impressive passenger to crew ratio. The ship was always spotless, housekeeping was top notch, and the food was varied and excellent. The ship didn't feel crowded (our sailing was not full), lines, if any, were short and manageable, and we always felt warmly welcomed and appreciated.
On some itineraries, there are special event options that do require business or dressier attire (e.g., attending an opera or theater). Your itinerary will spell this out and you can pack accordingly.
Questions to ask yourself:  Do you like dressing up on your vacation or do you prefer to keep it casual?
Photo credits:  Anthony Manzanares
Pin this to your favorite Pinterest boards so you'll have it handy when planning your river cruise.