Adventure travel is a hot travel niche these days, although perhaps for the Baby Boomer generation, it trends a little more to the soft adventure than the rugged. And often, those busy adventure days are followed by a nice glass of wine, a good meal, and a comfy bed. Baby boomers' needs are simple – some active travel and adventure, right along with a little luxury travel, too.
Here are some of the best ways to enjoy soft adventure tourism right now, whether you're sticking close to home here in the United States or venturing further afield.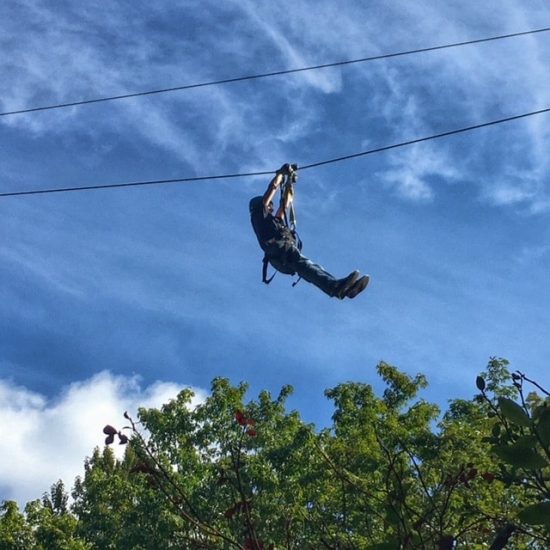 1. Ziplining
A decade or so ago, the only place I knew where you could go zip lining was in the rainforest or in exotic destinations. Now it's gone mainstream. You'll find zipline adventures offered at all-inclusive resorts, tourist destinations, cruise ships, zoos, eco-lodges, urban areas, and more. You might be surprised to see opportunities offered in the middle of the city where you live, or somewhere close by.
If you've never tried it before, ziplining should be on your bucket list. The adrenaline rush that comes with it and the feeling of ultimate freedom can make for a great adventure. I really wanted to love ziplining, but it is one of those experiences that just isn't for me. I have a fear of edges and the anxiety involved in taking the first step off the platform is paralyzing. The time between platforms is exhilarating – that part I love – I just can't take that first step.
Regardless of where you are, you can check out a zip line near you.
2. Horseback Riding
It's not just a trail ride down to the bottom of the Grand Canyon anymore. You can ride horses in different destinations, from a ride in the park, in the hills, or on the beach. And let's not underestimate the pure enjoyment of a relationship between you and your horse.
A desert sunrise ride can be a meditative experience, and a ride through vineyards is a fun way to combine outdoor adventure with wine tasting. Dude ranches aren't a City Slicker experience. This niche of the tourism industry now offers authentic ranch experiences right along with delicious food and comfortable lodging. Why not opt to combine a sightseeing adventure or eco-tourism with a horseback ride so you can leave motorized vehicles behind? Or enjoy a ride on the beach that may turn into a splash in the ocean thanks to special equipment.
3. Viewing Wildlife
Safari holidays aren't just in Kenya anymore. In fact, you can choose a wildlife adventure in Africa, Asia, Oceania, or South America. From a savannah safari on the Serengeti, Tanzania, to whale watching in Kaikoura, New Zealand, to enjoying penguins in the Galapagos Islands, the possibilities are vast.
This adventure travel option has become very popular with affluent baby boomers. These are often once-in-a-lifetime travel experiences with price tags to match. Some tours have higher activity levels required, while others have a slower pace, so make sure your choice matches up to your preferred travel plans. Do your research and due diligence, get recommendations from friends, and find a safari or wildlife tour that creates your perfect balance of price and experience. We're at the beginning stage of planning for a safari, and we'll be tapping on the expertise of friends as we start the process.
4. Rafting
While many Baby Boomers may be past the point of wanting a white water category 4 or 5, there are still lots of fun recreational rafting options. Whether it's float trips, rafting wine trips, enjoying one of the national parks, or just cooling off on the water, this is a great way to have a soft adventure vacation.
Rafting trips can be an afternoon break or multi-day trips with camping and free time at the end of the day on the river. Experience isn't generally required, and guides are trained to navigate in a way that provides an enjoyable experience. Some participants will man the paddles, while others are just along for the ride. Warning, though, just like those amusement park rides, you may get wet.
5. Kayaking and Canoeing
For a more do-it-yourself day on the water, kayaking and canoeing can appeal to different age groups. Some skill is involved, although I consider it more practice than expertise. If you're in a tandem kayak, there's a fair amount of patience required, especially if you and your partner have different experience levels. This is another adventure activity that may not require you to go too far from home. Kayaks and canoes are becoming increasingly affordable for home use.
We've kayaked on a shore excursion on a cruise in the Norwegians fjords and as part of a small ship cruise in Panama. We're not good at it, and there are occasional squabbles, but we still think it's fun and get better at it every time. Give it a try, this might be a new activity that you'll enjoy.
6. Hiking
One of the simplest soft adventure activities is hiking. You can hike nearly anywhere and in almost any type of weather, although let's be honest, hiking in the rain kind of sucks. Specialized equipment isn't needed, although I recommend a sturdy pair of shoes if you're logging any distance or dealing with uneven terrain.
You can hike around the block, in a nearby park, or find a nearby trail, it's all about getting out in nature and moving. While most of us aren't going to go mountain climbing, I'm not able to tackle that type of hard adventure travel activity, there's nothing like a brisk hike that takes us to a spectacular viewing area to give us a travel high.
7. Trekking
A little more advanced activity level than hiking, trekking is merely going places on foot that you cannot reach by other transportation. You're not blazing the way but sticking to trails and doing a lot of walking. I think of it as hiking for lots of days, with stops in between (camping or lodging) before continuing on the journey.
---
---
Your overall fitness level and budget will help shape your trekking choices. – you may be carrying everything yourself, or you may have the use of a sherpa. Some popular trek options include the Inca Trail in Peru, the Camino de Santiago in Spain, or the Himalayan in Nepal.
8. Diving
While the Great Barrier Reef may be the ultimate dive spot (and one day I will go to Australia), there are plenty of other great diving spots worldwide. Find a coastline, and chances are you've got dozens of choices to make. Warm water diving seems to win out over cold water, though, so the Caribbean, Hawaii, Florida, and Southern California all regularly make lists of the best places for diving.
If you're not ready to go deep, there's always snorkeling. While I'm not a strong swimmer, I've been able to enjoy snorkeling even though I'm very much a novice at it. I get more proficient every time I try it.
9. Jeep and ATV Tours
I think of this as hiking for vehicles. Seriously, though, you can rent a car and do this on your own or join up with a tour for a group experience.
You can try a jeep, scooter, ATV, moped, or SUV in the dunes, the jungle, mountains, and city streets. I have always loved this type of activity and always like to check out tour companies who put a creative spin on it.
10. Glamping
A little bit camp and a little bit glamour, glamping has become the buzzword for bragging that you're camping while still enjoying a little luxurious glamour. The term seems a bit over-used these days, but we still like to look for new options on the theme.
Think fully outfitted tents in the desert, complete with a chef and staff. Maybe a fully appointed yurt, tree houses that rival any view home you've ever seen, or beach properties that are so far off the beaten path. that you didn't know they existed. Sure, you could make it sound like you're roughing it – but we know you're not!
11. Wine Tasting
An appealing soft adventure that's gaining popularity among baby boomers, we work wine tasting into all of our leisure trips (and a fair number of the business trips as well). We love discovering new wines and wineries, learning about the cultural experiences associated with wine and wine production, and learning new things about wine. Wine tourism has become a popular niche market for travel and we recommend you give it a try.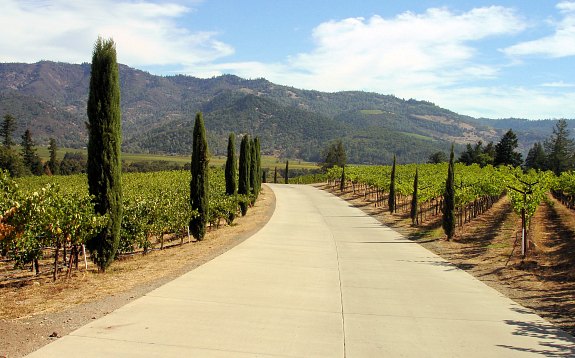 There are fine wineries and beautiful vineyards around the world. I've enjoyed wine tasting in Europe and Asia, and can't wait to get to South America and try Malbec in Argentina. Here in the United States, popular wine tasting areas are Sonoma and Napa Valley (both in California), the Finger Lakes Region (in New York), and the Willamette Valley (in Oregon). Closer to home, we've been visiting tasting rooms in the greater -Seattle area and have loved discovering new sips (more on Washington's AVAs here). Whether you're a wine aficionado or merely relish a glass of fine wine, you can plan an itinerary with a partner or group of friends and sample award-winning wines pretty much anywhere you travel.
12. Fishing
A fun way to combine adventure and luxury on a vacation along rivers, lakes, or over open seas. Fishing tourism will help you bond with nature in serene settings in renowned waterways or on small fishing ponds that few have ever heard of.
A guided fishing trip can focus on salmon, tuna, trout, or more. Put together a family or group trip, or sign up for a solo adventure, joining other fishing aficionados. Whether you choose deep-sea fishing or angling on a lake, remember that fishing can be a time consuming passion. Use care in matching up the right experience for your patience level.
13. Birdwatching
Birding is a near-effortless way for baby boomers to unwind in the wild. Or even in a city backyard. It's an inexpensive endeavor as the equipment (and also energy) needed is minimal. You're good to go with a set of binoculars, a field guide or some other identification book. Add in a notebook, a hat to shield you from the sun, and you're good to go.
I have an Audubon Guide at home that I constantly refer to when I'm looking at birds in my backyard. It's also small enough to pack for travel, so you can learn what you're seeing wherever you travel. Small ships cruising often offer port excursions that include bird and wildlife viewing. On a river cruise, you're moving slow enough you can spot birds from the top deck. Or, you can opt for more exotic trips – individual exploration or group tours – in Costa Rica, Indonesia, or the Galapagos.
14. Barge Cruising
Barge cruising is a trendy travel idea among baby boomers, but it's not just for older adults. It also makes a great multi-generational trip, especially when you find a smaller barge that is just for your group. It's a fantastic way to explore river canals and the scenic countryside, enjoying gourmet foods and wine, and scheduling in hiking and biking alongside the barge. You can hop off at one lock and bike or walk along the canal, getting back on the barge when you're ready to. The trip includes small guided visits to historic castles, vineyards, iconic churches, and medieval villages along the way (obviously dependent on your itinerary).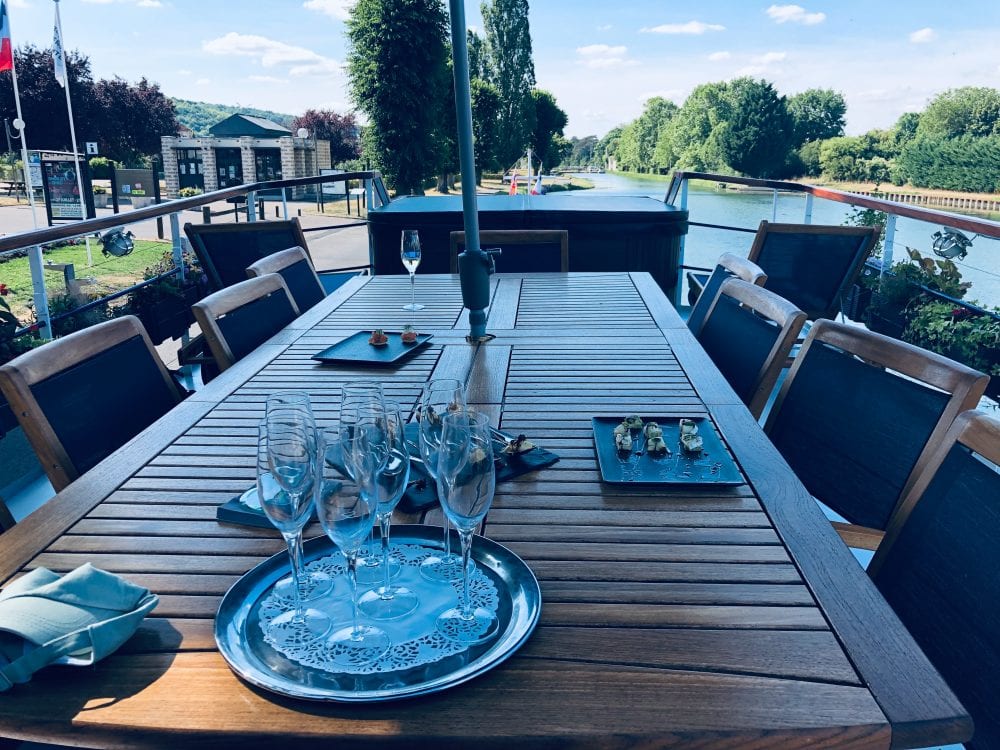 A barge cruise is a far more intimate cruise experience than on larger ships. The barge moves very slowly as you hang out with your family and friends – whether they're friends you brought along or new ones you've met. It's also an opportunity to try out new activities – we had lunch with a countess, tasted champagne in Champagne, and learned about falconry. You can read about our barge cruise here.
15. Sailing
A soft adventure that's been growing in popularity, sailing used to be a preserve of the wealthy or daredevil adventurers. Not anymore, everyone can jump on board and set sail. If you opt for a crewed sail, the crew will guide the vessel as you sit back, sipping your favorite beverage and enjoying the coastlines. Experience sailers can't rent outfitted boats and chart their own course. There are also opportunities to learn to sail and/or work as a crew member on a boat.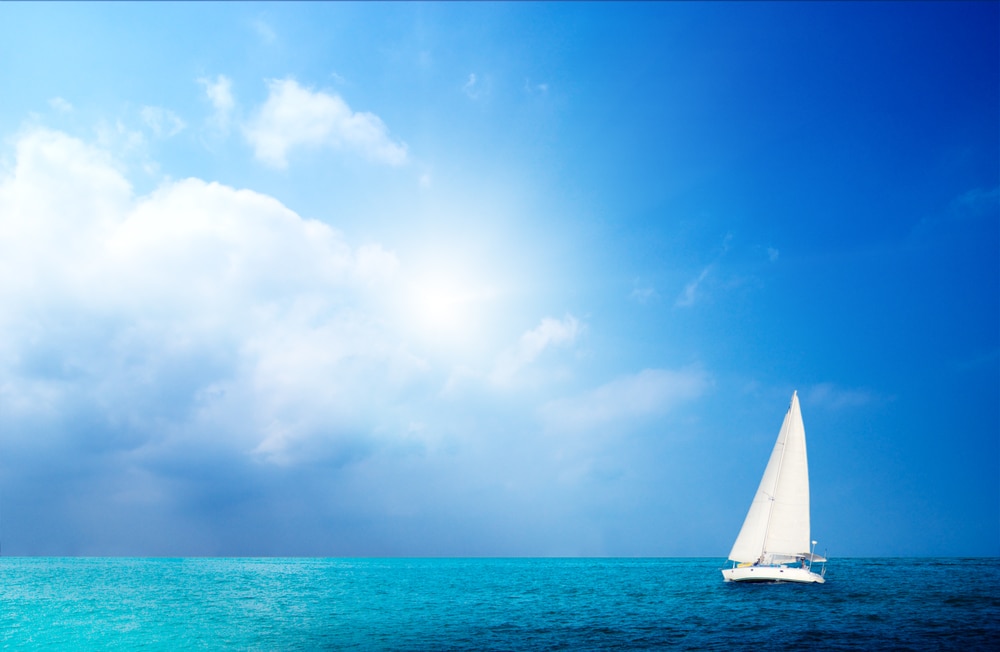 The Mediterranean is perfect for sailing over summer and Hawaii is perfect near year-round. Local lakes often have sailboat rentals.
What's next?
These activities seem to be on-trend, but what's next? The Adventure Travel Trade Association, a professional association with a mission to promote authentic experiences in a responsible way. While membership is limited to industry and media professionals, they offer lots of good information suitable for consumers.
Save these ides to your favorite Pinterest boards!