It took the better part of 24 hours, but I'm finally settled into my villa in Sicily.
The day started with a 3:30 am car service pick up, which started the day's travel with a flight to Chicago, then connecting to an overnight flight to Rome.  The group met up at the Rome airport, thankfully everyone's flight was pretty close to being on time, and we caught a quick commuter flight to the island of Sicily.
The villa has exceeded expectations.  It's a beautiful 4-bedroom place, surrounded by lemon trees.  There's also two dining areas, two living room areas, a kitchen with a pizza oven, and a huge wrap around deck/patio.  I've included a few photos, but these first 24-hours are pretty much for settling in and relaxing.  We've gone to the supermarket, set in some provisions, and the rest of the day has been devoted to relaxing on one of the patios.
Tomorrow we begin exploring!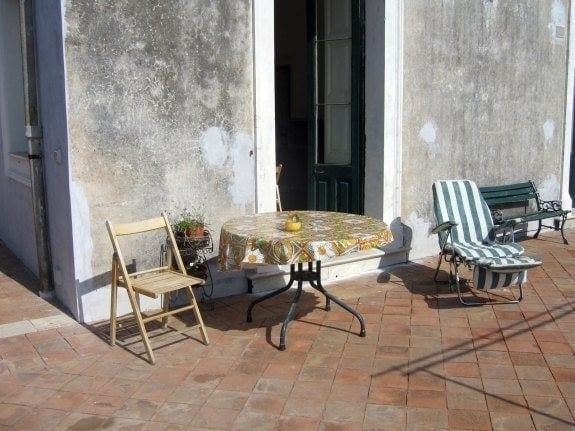 I've spent most of the day relaxing in the lounger, reading up on Sicily and planning for tomorrow, and well as catching up on some fiction.  Right now I'm reading Innocent by Scott Turow (the sequel to his smash novel Presumed Innocent).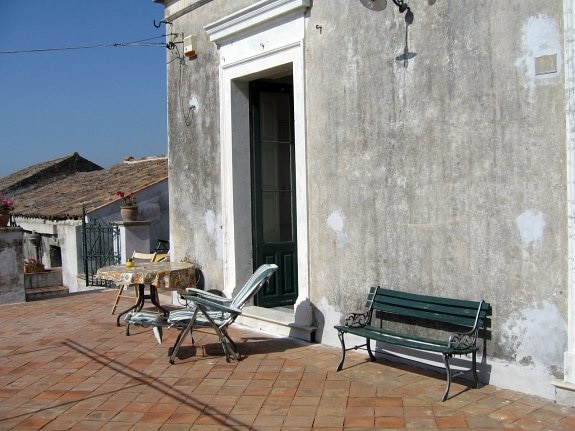 The villa is stone, with a brick patio wrapped around it.  There are plenty of tables and chairs, and a couple of loungers.  The front of the villa face out toward the Ionian Sea, and the back faces toward Mt. Etna.  You can sit on the couch in the living room and look out at the mountain.  Spectacular views from everywhere!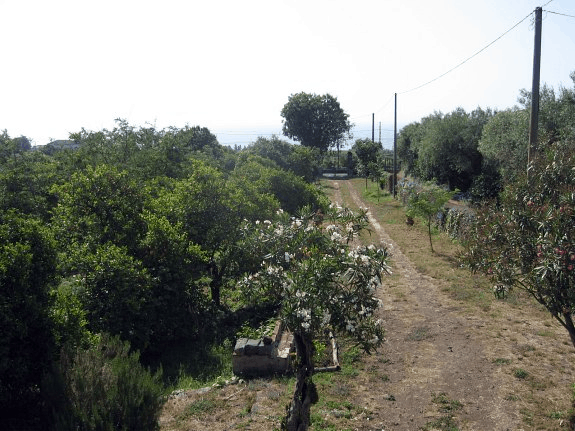 This driveway connects the villa with the road out front.  Alongside there are lemon trees everywhere.  Fortunately the gate automatically opens and closes, because it's a winding road out front and the drivers whiz by.  I'd hate to have to worry about traffic jumping into and out of the car to get open the gate.
I'll try to have trip updates as I continue to travel, and I also have some posts written before leaving home.  You can find more of my photos from the journey on Facebook.