Olvera Street, also known as El Pueblo Historic Monument, is the birthplace of the City of Los Angeles.  The block-long street, one of the oldest in the city, features historic buildings lining a traditional Mexican style plaza, and is home to one of the most colorful marketplaces that you'll ever see.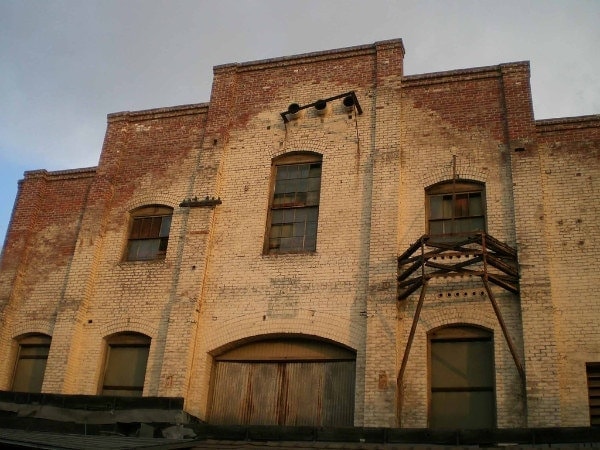 The street was originally a short lane called Wine Street.  The lane was eventually extended, and the name changed to honor Agustin Olvera, the first county judge of Los Angeles.  Although it became a dirty, unused alley for a period of time, the area was eventually rehabilitated, closed off to vehicles, trees were planted, and a large wooden cross was put up at the south end of the street.
Olvera Street officially opened on Easter Sunday 1930, and provided a place for Mexican American vendors to sell their goods and preserve their customs and culture.  The first restaurant in the city to sell authentic Mexican food opened that same year, and is still there today.  Stop off and give La Golondrina a try.
In 1953 Olvera Street was designated as a California State Historic Landmark, and today it has evolved into a center of Mexican commerce, culture and tourism, attracting over two million visitors a year.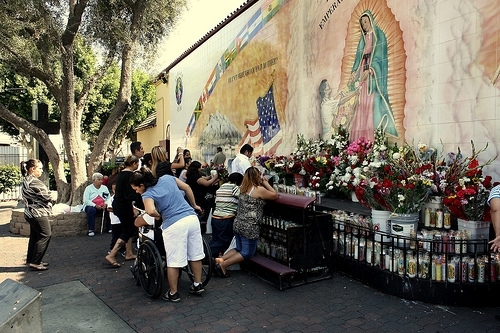 As you wander the market, you'll find shops carrying the typical wares that you'd find in a market in Mexico.  You'll also find numerous restaurants and outdoor cafe serving traditional, and authentic, Mexican food. Check out the merchant directory to get an idea what to expect.
On weekends the plaza is full of entertaining musicians and dancers.  It's also a great place to be for many of the important annual fiestas, including the Blessing of the Animals, Mardi Gras, Cinco de Mayo, and upcoming Dia De Los Muertos.
When planning a visit, I'd recommend allowing a couple hours.  There are lots of great photos opportunities, and you'll want to spend some time wandering through the various stalls and shops, enjoying the sun and soaking up the culture.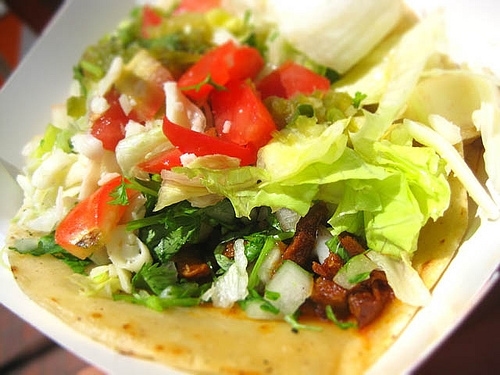 Be sure to allow time for a bite to eat.  You'll be tempted by all the delicious aromas wafting the through the plaza, and you'll regret it if you don't have time to succumb to that temptation.
Olvera Street is located at 845 North Alameda Street, Los Angeles.  It is open daily from 10 am – 7 pm, although some stores keep different hours.  It is free to wander through.
Photo credit:  All via flickr.  Marcy Reiford (building); Ray (street scene); Jason Lam (tacos pastor)