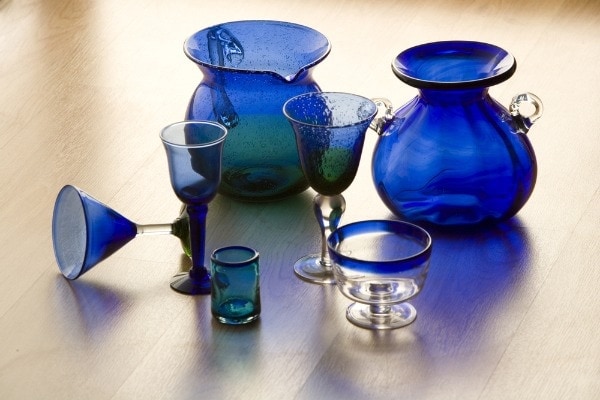 Tonalá is a city of around 350,000 located near Guadalajara, in central Mexico.  The city is well known for its ceramics, glass, and other native arts and crafts, and you can see them all and the city's open air markets held on Thursday and Sunday.
Market days will find the neighborhoods full of goods displayed on the sidewalks, and often spilling out into the streets.  Ceramics, pottery, glassware, and papier mâché items are all good buys.  Bring cash for your shopping in the market.  Bring pesos, as most stalls will not take US currency.
If you know a little Spanish it will come in handy.  Although many locals do speak a little English, there is some bargaining involved at the market, and it may very well take a combination of  Spanish, English, and some gestures, to make yourself understood.  If you know none, don't let that put you off market days, just give it a try and you'll find you won't have many problems.
On market days, start your exploration from the main plaza at Juarez and Hidalgo.  Pick a direction and start wandering.  You'll find plenty to catch your eye, although after awhile a lot of the products will look the same, and you'll discover there's not a lot of variation in price. Many of the shops also serve as the family home, with the entire family involved in the business, so find someone who's a pleasure to do business with and enjoy the transaction.
The plaza area also has lots of shops that feature more elaborate and decorative pieces, including wall hangings, furniture, and large ceramic and glass pieces.  These would be the fine art shops, and although there is still some price negotiation involved, it is not quite the haggling experience that you'll find at the market stalls.   Some of these shops take credit cards and will assist in arranging for shipping your goods back to the U.S.
Even if you're not there on market day, a visit to Tonalá is enjoyable and can still yield great shopping.  Visit the ceramic and glass factories to get better prices than you'll see most anywhere else.  These factories supply the shops in nearby Tlaquepaque, and a trip to the source will mean better prices and substantial savings.
Many of the factories are located on the main thoroughfare of Avenida de Los Tonaltecas on the edge of the downtown area.  The shops will be dusty and cluttered, the shelves rickety and crudely put together, and the products poorly displayed.  But here you'll find good bargains.  Just remember, prettier displays and dusting equals higher prices!  The selections will vary slightly from place to place, although pricing is reasonably consistent.  Generally, items are priced so low at the factories that there is no bargaining.  Some of the factories accept credit cards and will arrange for shipping a large order, but plan to have cash on hand just in case.
One of the more popular purchases in Tonalá is the recognizable clear glasses with the blue rims.  While this color is the traditional one, and seen at many restaurants, bars, and upscale stores here in the United States, other colors are also becoming quite popular.  You'll also find frosted glasses, as well as colorfully painted and decorated ones.
This video provides a nice sample display of some of the items you'll find in Tonalá:
Here are some prices, listed in dollars, from a recent visit.  Variations will occur based on color, size, quantity purchased, your bargaining skills, and, of course, the exchange rate.  These are hand blown items, and each piece is one-of-a-kind.  Variations are to be expected — and enjoyed!
Glass margarita pitcher and set of six margarita glasses – around $10-12, depending on size
Iced tea pitcher with six glasses – around $8 for clear glass, around $10 for frosted
Small pitchers (for cream, syrup, etc.) – around $1, depending on size
Large pitchers (for lemonade, sangria, etc.) – $3-6, depending on size
Glass hanging wall masks with candle holder – around $6
Wine glasses – $1-3, depending on size and style
Bowls (for fruit, decorations, serving) – starting at around $3 and up, depending on size and style
Tonalá is about 20 minutes from Guadalajara by taxi (about $13), and about 45 minutes by local bus (about $1).  Taking the bus is easy and a lot of fun.  If you're planning on making a lot of purchases, take the bus there and plan on a taxi for the return when you're juggling packages.
Photo credit:  Shutterstock