If it's not currently on your bucket list, put it there, because it would be a mistake not to visit El Paso, Texas.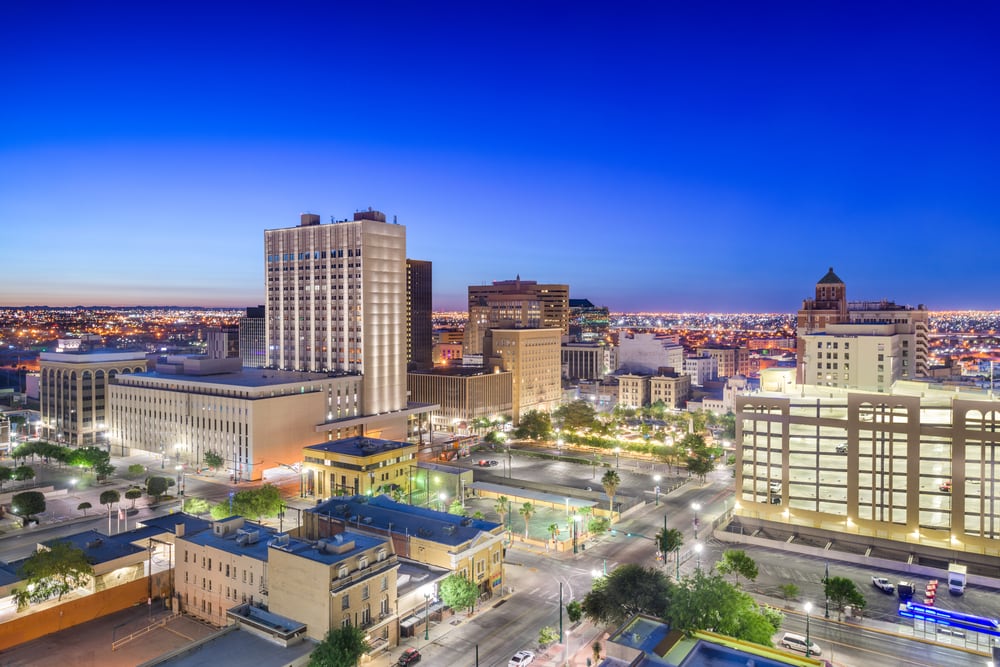 Located in the far western part of Texas, at the intersection of Texas, New Mexico, and Chihuahua, Mexico, El Paso is rich in history and culture. You might not initially think of visiting El Paso, but as more and more travelers are prioritizing domestic travel over international, this is a city worthy of consideration. Whether you're lining up a Texas road trip, going in search of Tex-Mex cuisine, or just finally getting to cities that you've overlooked, there are plenty of things to do in El Paso.
Here is my guide on how to create a terrific El Paso vacation.
Things to do in El Paso, Texas
Since El Paso shares a border with Mexico, it was no surprise to find the essence of Mexico in the city – history, culture, and food.
Ths list of things to do in El Paso just barely scratches the surface of this multi-cultural city, but will give you some recommendations to start planning. Whether you're traveling to El Paso on business, planning a family vacation, or exploring on your own, there's plenty to do.
The Mission Trail
The Mission Trail in El Paso spans nine miles and consists of three adobe churches dating back to the 17th and 18th centuries: Ysleta Mission, Socorro Mission, and the San Elizario Chapel. These are the oldest churches in Texas and is a testament to the history and faith of Spanish and Indian settlers.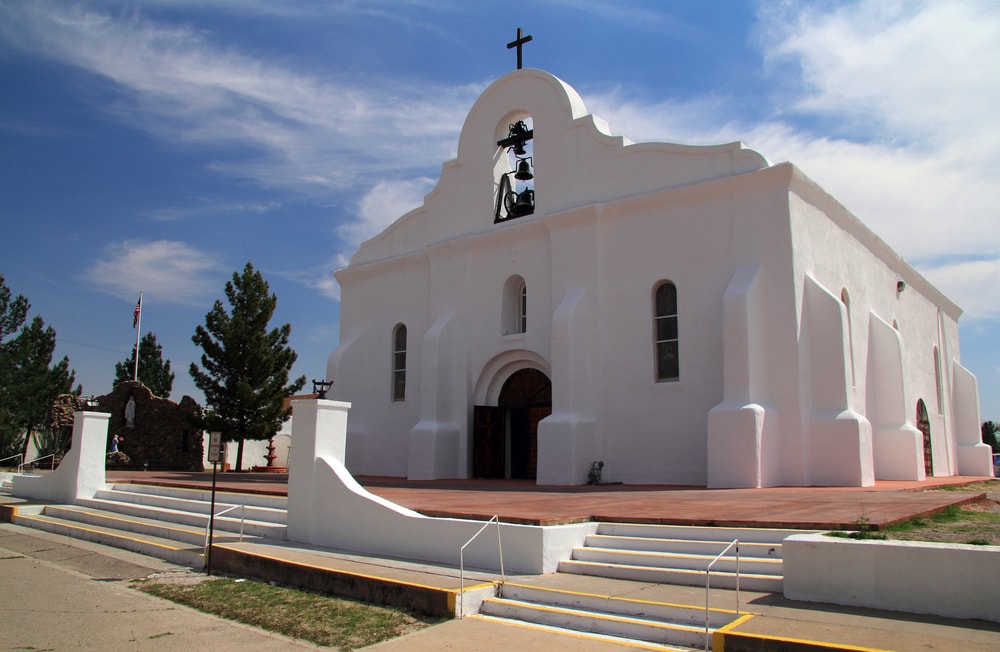 Start with the historic San Elizario Presidio Chapel. The area is also home to an art community, so allow time to check out what the artists are working on. There is an art market on the third Sunday of every month (check for any restrictions in place) that features some of the best in art, pottery, jewelry, and photography.
The Socorro Mission is next, a slow drive that takes you by boutiques, shops, and restaurants. This is a good area to stop for lunch or a snack.
Last up, is the Ysleta Mission. If you visit on the weekend, you may be able to catch a dance performance by the Tigua youth dancers. End the day with a Mexican pastry before heading back to your hotel.
The Mission Trail is easy to explore on your own and at your own pace. I'd recommend allowing a partial day, which gives you plenty of time to visit the churches, stop for food and beverage, and do a little shopping. It's a nice, easy pace, something important if you're visiting during the hot weather. You'll find a more in-depth guide to the Trail here.
El Paso Municipal Rose Garden
Stroll through the Municipal Rose Garden, located in Memorial Park, and enjoy the intoxicating fragrance of over 1,900 rosebushes representing 500 varieties.
When you need to relax, this is a great spot to stroll along the walking paths, enjoying four acres of rose gardens, waterfalls, and beautiful flora and fauna. You're sure to have company from the birds and squirrels sharing nature with you.
Hueco Tanks State Park & Historic Site
When you're ready for some outdoor adventure and nature time, head to Hueco Tanks State Park and Historic Site. It's listed on the U.S. National Register of Historic Places and is popular for both its recreational activities and for its spiritual significance to Native Americans.
The name of the park comes from the holes (huecos) that are in the cracks of the large rocks in the area. They trap and hold rainwater, sometimes for months at a time, creating greenery where you wouldn't expect to see it.
This is a popular spot for outdoor recreation including, rock climbing, bird watching, and hiking. Artists and photographers visit to capture the rock paintings (thousands of years old), scenery, and animals who call the park home.
The wildlife, plants, and animals are beautiful but hands-off. The park is protected under Texas law and it is a crime to damage or remove anything from.
El Paso Museum of Art
The El Paso Museum of Art is best known for its Samuel H. Kress collection of 12th-18th century European art. Kress, of five and ten drugstore fame, amassed one of the most significant collections of Italian Renaissance and European artwork. The museum also is well known for its collection of contemporary southwestern art and Mexican artists.
I easily toured the museum in a couple of hours. Allow more time if you're a devotee of this period or if you want to take advantge of any of the special programming on offer.
The El Paso Museum of Art is located at 1 Arts Festival Plaza, El Paso. Website here.
Viva El Paso
Try to plan your trip around the time of Viva El Paso, the city's annual summer performance event. Experience the rich culture and history of El Paso through drama, music, and dance. The power-packed performances showcase the city's history from the beginning when the Indians settled through to modern-day.
Although canceled for 2020, Viva El Paso will be back. Check their website (here) for the summer schedule.
Lucchese Boots
Lucchese Boots are the pioneers of cowboy boots in the United States. Headquartered in El Paso, Lucchese Boots was founded by a Sicilian immigrant family and originally provided boots to the U.S. Army.
Today, Lucchese Boots are internationally renowned for their handmade leather boots. And, no surprise, these are some of the most expensive cowboy boots in the world. While the high prices may surprise you, with proper care, these are boots that are going to last you for the rest of your life. Even if you aren't shopping for boots, stop off to see the craftsmanship and leatherwork beauty.
Lucchese has retail and outlet locations in El Paso, as well in other cities in Texas. Website here.
Concordia Cemetery
While it may sound macabre, cemeteries are full of history, giving us a look at days gone by. At Concordia Cemetery, often referred to as El Paso's Boot Hill, you'll find graves of gunslingers and lawmen of the Old West, including Moses Carson (brother of Kit Carson), Florida J. Wolfe (known as Lady Flo), and John Wesley Hardin (a gunslinger from the late 1800s).
A telling part of the state's history is the section designated as the Chinese cemetery, resting place to the Chinese who came to El Paso to work on the railroad, then stayed on to raise their families. Separate sections were also created for the Buffalo Soldiers, Freemasons, Mormons, and Jews.
Concordia Cemetery is a Texas State Historical Site and is located at 3700 Yandell Drive, El Paso. Website here.
Plaza Theatre
The Plaza Theatre was built in1930 and is one of El Paso's most recognizable landmarks. With its elaborate furnishings and Mighty Wurlitzer Organ, the theater is still operating today and features Broadway shows, musical artists, and concerts. Take one of the weekly theater tours and get a behind the scenes look at this historic building.
The Plaza Theater is located at 125 Pioneer Plaza, El Paso. Website here.
Southwest University Park
Opened in 2014, this outdoor baseball stadium is home to the El Paso Chihuahuas of the Pacific Coast League. They are the Triple-A affiliate of the San Diego Padres. If you travel for baseball, check the Chihuahua's schedule to take in a game. Even if you can't make a game, stop off at the team shop for some baseball souvenirs or take a tour of the facilities.
The title of the stadium can be confusing. Southwest University is a corporate sponsor and this is home to the university. (Southwest University is a for-profit online university.)
Southwest University Park is located at 1 Ballpark Plaza, El Paso. Website here.
El Paso Museum of History
Celebrating the significance of the multicultural and multinational history of El Paso, the museum is an easy hour or two hour visit. Admission is free, so you can pop in for a quick visit, then return if you want to dig in deeper.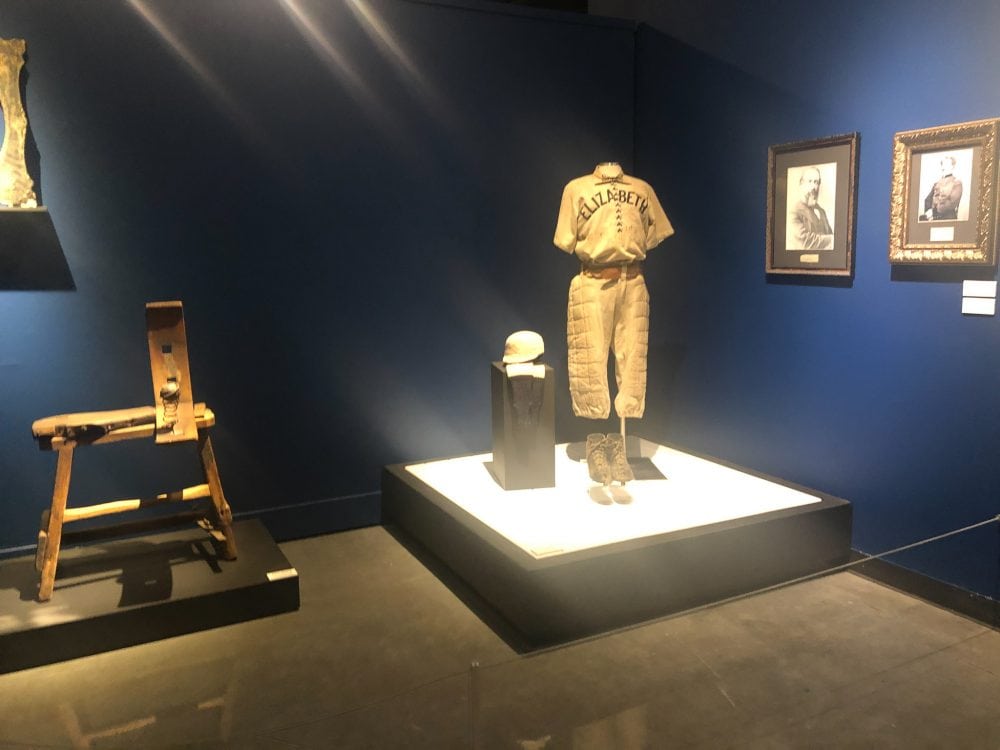 My favorite exhibit was the one dedicated to baseball, Bases Loaded, that chronicle the local history of basebal from pre-Civil War times to the Chihuahuas moving to El Paso. Part of the exhibit deals with the role that race has played in baseball.
The El Paso Museum of History is located at 510 N. Santa Fe St., El Paso. Website here.
Where to Eat & Drink in El Paso
There are plenty of great spots for food in El Paso, from its infamous Tex-Mex (82% of the population boasts Hispanic heritage) on casual and upscale menus to Mexican food – El Paso is known as the Mexican Food Capital of America." And don't forget the steaks, barbecue, and all sorts of classic dining. If you can't find something you love here, you're not really trying.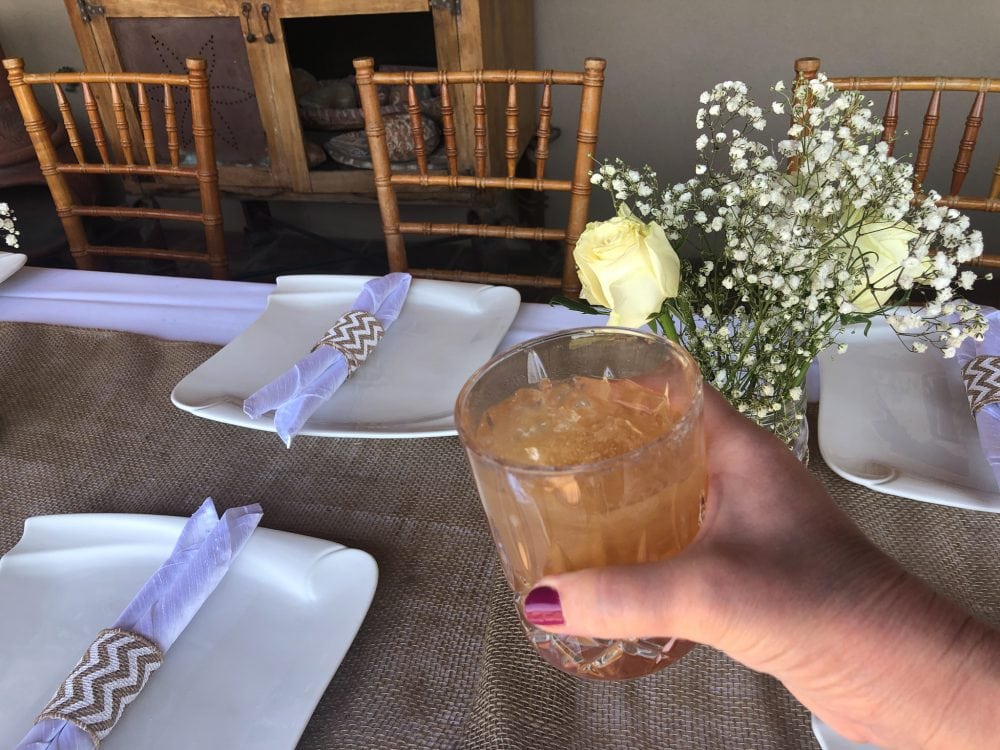 Here are a few recommendations:
Leo's Mexican Food
Leo's Mexican Food has been serving up traditional family recipes for over 70 years, owned and operated by generations of the Terrazas family. Casual, modestly priced with good-size portions, and delicious.
Try: Leo's Famous Baked Cheese Enchiladas and the chicken in mole. Portions are large so order both for the table and divvy it up.
Location: 7520 Remcon Circle, El Paso. Website here.
L & J Café
Another great stop for Mexican food in El Paso is L & J Café. The restaurant was established during the Great Depression (1927) as Tony's Place, and rumor has it that it was as popular for its bootlegging as it was for its food. It was renamed L & J Cafe in 1968.
Try: that serves the most authentic type of Mexican and Southwestern cuisine. It offers excellent food, service, and ambiance. If you are looking for enchiladas or a hearty bowl of guacamole, this café will not disappoint you. Sometimes the wait time is long, but it is worth it.
Try: Steak tacos and a magarita, if you're hungry. If you'r just stopping by for a snack, chips and salsa and a margarita are good, adding guacomole moves it from good to great. You can purchase their salsa to take home.
Location: 3622 E. Missouri Ave., El Paso. Website here.
Tacos Chinampa
This casual local chain, with four locations around El Paso, offers reasonably priced food and efficient service. Top off your order with salsa, choosing from a wide selection at their salsa bar.
Try: Tacos al pastor. Hands down, one of my all-time favorite entree choices whenever it's on a menu. Theirs was a cut above most.
Locations: 6110 Gateway East, 3343 Saul Kleinfeld Dr., 800 N. Yarbrough, and 7500 N. Mesa, all in El Paso. Website here.
This two-story restaurant has a casual bistro on the first floor and fine dining on the second floor. On both of my meals at Anson 11, I ate outdoors on the patio.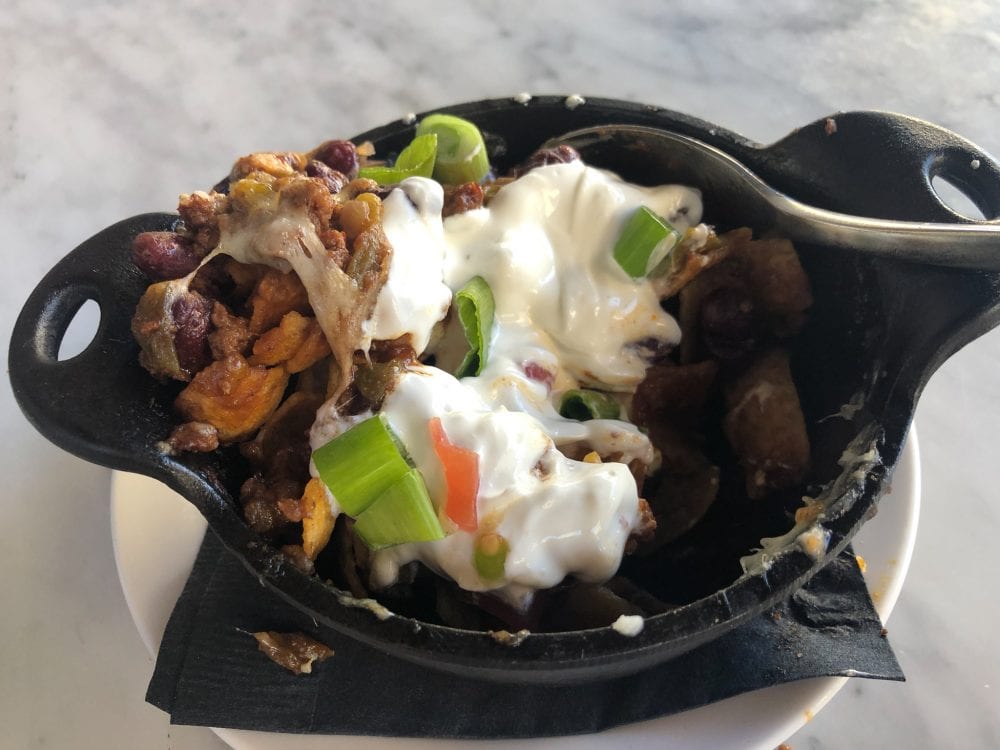 Try: Both times, I ordered the same thing – a glass of rose and Frito Pie (on the starter menu). I fell in love with Frito pie and now want to set off searching for the various ways it's prepared. Friends who tried it after my recommendation report similar satisfaction.
Location: 303 N. Oregon, El Paso. Website here.
Kiki's Restaurant & Bar
You'll go to Kiki's for the food, not the ambiance, it's like dive bar meets Mexican restaurant and it feels like the place never left the 1970s. However, what it lacks in stylish decor, it more than makes up for with its menu and reasonable prices.
Try: Brisket machaca (brisket, onions, tomato, cheese, eggs, and chile, covered in chile con queso and served with beans and rice) or chicken mole.
Location: 2719 N. Piedras, El Paso. Website here.
Rudy's Country Store and Bar-B-Q
Rudy's, a southwest chain barbecue restaurant, offers the worst bbq in Texas. Why? When they first opened, patrons touted them as the best and they decided to take a different marketing approach and self-proclaimed themselves the worst. You'll want to stop by and decide for yourself. Rudy's has counter service, not table service.
Try: Brisket (always my go-to order for barbecue), and the creamed corn and green chile stew for sides.
Locations: 7970 Gateway East Blvd., 3550 Joe Battle, 6401 South Desert Blvd., all in El Paso. Other locations in Phoenix, New Mexico, Oklahoma, Colorado, and Texas. Website here.
Julio's Mexican Food
The first Julio's was opened in Juarez, Mexico, in 1944. It took a long time before they moved to this side of the border, opening in El Paso in 1981. The original traditional Mexican recipes have been preserved and Julio's has expanded to multiple locations in El Paso.
Try: For a snack, the flamed cheese with chorizo pairs up nicely with a margarita. For dinner, the Cochinita Pibil, a traditional Mayan dish, is a standout.
Locations: 3630 Joe Battle, 8050 Gateway East, The Canyons at Cimarron, all in El Paso. Website here.
Cattleman's Steakhouse
Of course, a steakhouse has to be on the restaurant list, this is Texas, after all. Cattleman's is located in the middle of practically nowhere, not surprising since the restaurant is set on a large working ranch. The restaurant is large as well. After your order is taken, you can explore the grounds and work up an appetite – you'll need it. Food is served family-style, platters of sides accompanying ribs and steaks. Come hungry!
Try: The Cowgirl (1 1/2 lb porterhouse T-bone) and plan on sharing. The barbecued ribs are great, while they last. The spicy ranch beans and pineapple coleslaw are well-suited sides.
Location: 3450 S Fabens Carlsbad Rd, Fabens, about 40 minutes outside of El Paso. Website here.
Zin Valle Winery
In the 1800s, El Paso was known for premier wines, but it eventually got pushed to the side as other wineries became better known. In 2000, Zin Valle launched to reestablish the Mesilla Valley Appellation as a source of quality wine. The winery is well known for its Zinfandel and Rising Star label.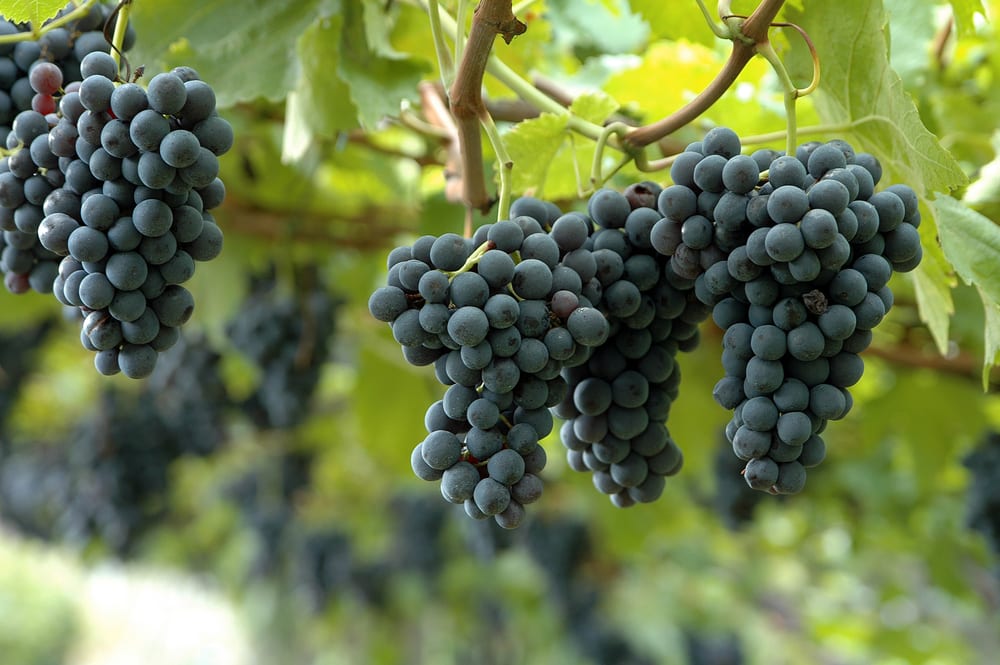 Try: Rising Star Red Zinfadel. Estate grown, barrel-aged in French Oak. Full bodied with peppery notes and a hint of spice.
Location: 7315 Canutillo-La Union Rd, Canutillo, about a half-hour outside of El Paso. Website here.
Blazing Tree Brewery
Craft brew is alive and well in El Paso, providing a much-needed thirst quencher to accompany the spicy food, beef, and hot weather. Blazing Tree offers an extensive variety of beers, including some experimental flavors. No food service on-premises, but you can bring in your own.
Try: The Peanut Butter Brown Ale (butterynut with a light touch of salt) is the perennial best seller. The Pecan Porter (nutty roasted pecan with black malt) delivers big local pecan flavor.
Location: 11426 Rojas Drive, Suite A-13, El Paso. Website here.
Coffee Box
For a change from hotel and big chain coffee, Coffee Box is a fun independent coffee shop in the heart of downtown. You can't miss it – it's located in a shipping container that has been transformed into a colorful cafe. Grab it to-go, or enjoy it on the patio overlooking San Jacinto plaza.
Try: A plain black drip. If you want to try something new, go with the Horchata Latte. Horchata is a rice milk that tastes sort of like rice pudding. You can add CBD oil to your drink and mellow out that caffeine buzz.
Location: 401 Mesa, El Paso.
Where to Stay in El Paso
Hotel prices in El Paso will help you stretch your vacation budget, leaving you more money for the things you love. With reliable two and three-star hotels, you'll find comfortable, well-located hotels that offer what you need at affordable prices.
Here are a few recommendations:
Doubletree City Center
The Doubletree El Paso Downtown is decorated with contemporary decor in a desert color theme of sand, red, and green. The colors remind me of looking at a cactus at sunset. One of the best features of the hotel is the Sunset Terrace located on the 7th floor. Read my full review here. Rates and booking information here.
Courtyard by Marriott Downtown
Located across the driveway from the Doubletree, the El Paso Courtyard Downtown/Convention Center has all the facilities and amenities that you'd expect in a standard business hotel. The 5th-floor terrace pool may be small, but the views are big. Rates and booking information here.
Hotel Indigo
Hotel Indigo blends El Paso history (its building was once home to a 1960s-era motor inn) with contemporary design and mixes it a blend of Mexican and American culture. Rates and booking information here.
Hotel at Sunland Park
Located at the Sunland Park Racetrack, with casino nearby, this hotel is actually in New Mexico, not Texas. But, since it's less than 20 minutes from downtown El Paso, it's worthy of consideration. Sunland Park offers thoroughbred and quarter horse racing and slots and electronic gaming. Rates and booking information here.
Stanton House
Form and function meet to create a thoughtfully designed hotel in the heart of El Paso. The building is 100-years old, an heirloom transformed into an ultra-modern blend of geography, culture, and art. A spa is located on the ground floor. Rates and booking information here.
You'll find information about other lodging options and where to stay in El Paso and the surrounding area here.
How to Get To El Paso
El Paso International Airport (airport code ELP) is located 6-miles outside the city center and has major connections across the U.S. on major airlines and well as several regional carriers. The airport itself is small, efficient, and easily to manage. Checked bags took about 10 minutes, checking in for departure about the same.
From the airport into the city will take about 30-40 minutes, depending on traffic.
If you are driving to El Paso, I-10 is the major east-west interstate and I-25, the north-south highway.
Crossing the El Paso Border into Mexico
Sister city Juarez, Mexico, is a short walk across the Rio Grande into Mexico. This is an easy day trip; you can pop over for an afternoon, dinner, or happy hour. It is much quicker and easier to walk than to drive; car traffic can be backed up for hours.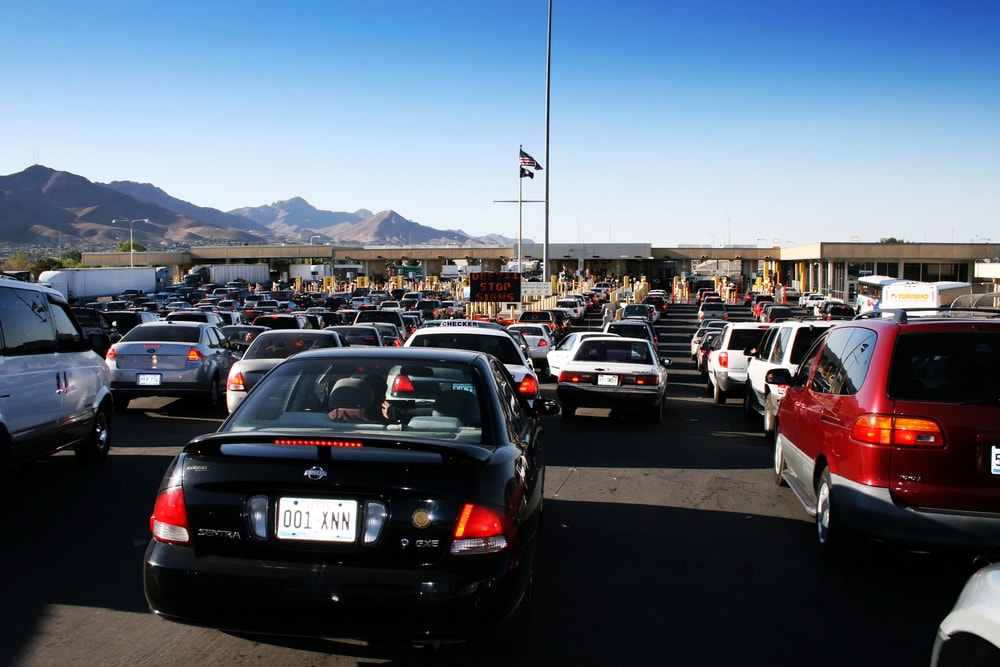 You'll need to bring your Passport (required) and Global Entry card (if you have it). There are no entry kiosks at this land crossing and you'll need to hand everything to border inspection, The Global entry line-up was just a couple of minutes, but even without it, the lines returning to the U.S. aren't terribly long.
Plan an Amazing Visit to El Paso
With such a rich multi-cultural heritage laid over modern-day attractions and events, visiting El Paso is worthy of an entry on your bucket list. With budget-friendly prices, welcoming businesses, and great food, it's a value luxury destination perfect for your next U.S. trip.
For Pinterest