Bordeaux is city in the southwest part of France and boasts a million residents and probably just as many great bottles of wine.  Bordeaux is one of the world's major wine producers, dating back to the 8th century, and although the historic part of the city is a UNESCO World Heritage Site, I think of the vines.
I thought that Bordeaux wines were always red, but it turns out that's not the case.  Most of the wine produced there is red, (ranging from every day table wine to some pretty prestigious bottles), but there are also white, rosé and sparkling wines produced.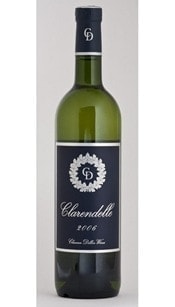 I don't order Bordeaux when I'm out for dinner, probably because I don't speak French, and it can be a little intimidating to order a bottle of something that you can't pronounce correctly.  That was true when I visited Paris, and true here at home.  (Note to self:  learn French, or at least the important wine-related phrases!)  Often, restaurant prices for Bordeaux can be a little off the chart as well, so it's easy to pass it on by for something else, and then Bordeaux just sort of fades to the back of the mind.
And that's a real shame!  Because, as I've found out recently, there's a whole great big world of Bordeaux to enjoy, so it's likely that's there's a choice at a price point that fits your budget.
I had the opportunity to try a couple of Bordeaux wines, one red and one white, and although I don't fancy myself a wine snob or connoisseur, I know what I like, and I love to share the bottles that I like with others.
First on the tasting list was a white, a bottle of Clarendelle (2006).   This blend in primarily Sauvignon and Semillon, and I chilled it for Christmas dinner.  I don't usually prefer white wine, but the first sip of this Clarendelle was a big surprise.  It was fresh, with a bit of a fruit edge. but was neither too fruity nor too sweet.  It accompanied the turkey dinner quite nicely, although a lighter seafood dish may have been a better pairing, and it brought out nice flavors with the meat and vegetables.  Depending on where you live (translation:  and how high taxes are on alcohol), this bottle will probably cost between $16-22.a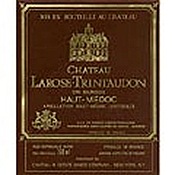 The second bottle I tasted was a red, a Chateau Larose Trintaudon 2004 Haut Medoc.  Pouring it into my glass, I was seduced by its dark red color and scents of berry.  My tongue danced with delight at the rich, but not overwhelming, flavors of earthy fruit and smoke.  I shared this bottle with a friend, and we sipped it along with some cheese and rosemary crackers.  It tasted okay with a Brie, but it was a real WOW with the soft garlic-chive spread.  This wine is flavorful enough that I think it would be delicious with a grilled steak, but not so over-powering that it can't be enjoyed on its own.  Depending on where you live, this bottle should run you around $20-25.
These bottles have made me a Bordeaux fan, and I'm anxious to look for what other Bordeaux choices are offered in my neighborhood.
NOTE:  These two bottles of wine were sent to me by some very nice people involved with Bordeaux wine.  They'd love for you to sample something from their diverse collections of wines.  As their slogan says, "Life Goes Better with Bordeaux."  I'd agree.