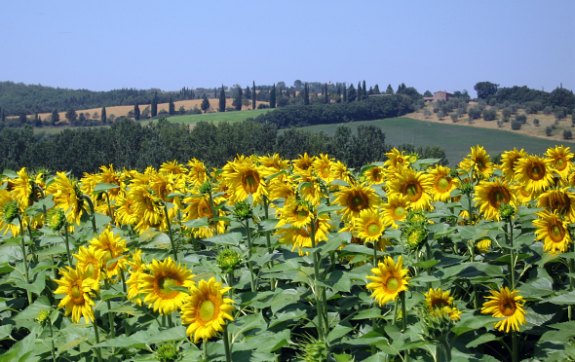 It's time to start thinking about Italy again.  Although that presumes that I've ever stopped thinking about it.  With the new year fully underway, we're beginning to sort through details, watch airfares, and think about how we want to spend our time there this year.
It will be a shorter trip this year, probably only three weeks as compared with nearly a month last year.  At least one of those weeks will be spent at our favorite spot in Tuscany, La Montalla.  It's currently covered with snow, but in the summer it is beautiful with the blooms, olive trees, and grapevines.  I can nearly taste the pici pasta and pecorino cheese and I think about it. I love Italy for a variety of reasons, and the planning part brings it all back.
Up for grabs is the remaining two weeks.  Should there be another week at La Montalla, allowing for even more relaxation time amidst all the enjoyment of the countryside?  After all, there is still so much that we haven't seen.  Should we spend those two undecided weeks in another location?  Or perhaps a week in each of two locations?  I have a long travel bucket list, so there are plenty of places to choose from – but I have to consider what would be both practical and affordable.
Travel will start around the middle of June.  The dates put us at the beginning of high season, but since one of our travelers is a teacher there is no way to move it up.
Do you have ideas for me to consider?  Place to go and things to see?  Please make your suggestions is the comments!
Photo credit: Everyday Foto