Postcard from the Shower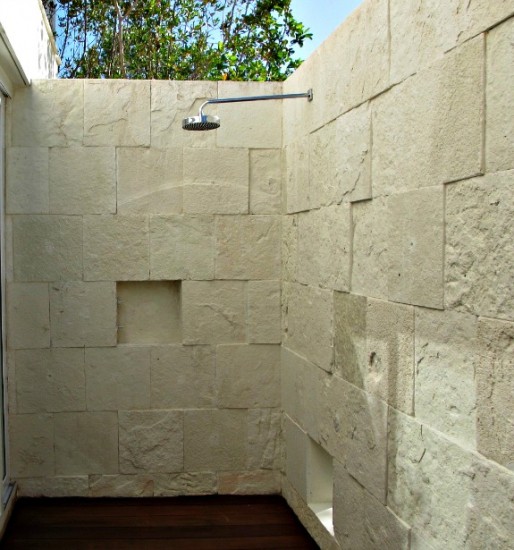 One of the real treats of a luxury stay in a tropical resort is an outdoor shower. On a trip to the Mexico, for a stay in the Maya Riviera, I found that I preferred to step outside every morning to enjoy a shower beneath the sky.
How about you? Do you like an outdoor shower?