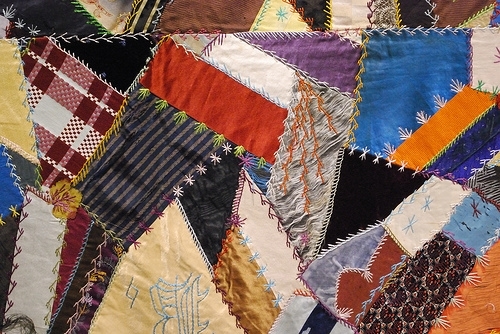 As the weather gets colder, I've been pulling my quilts out of the closet and getting them on the beds in the house.  Most of my quilts were made by family members, and have great meaning in both the design and the love and care that went into making them.
Quilting is an art form that also shares a history – of a family, a community, a culture, or a country.
The International Quilt Study Center & Museum is dedicated to the preservation, study and exhibition of quilts and to sharing the resources with the public.
On display you'll find a selection of approximately 50-75 quilts.  In addition to the permanent galleries, you'll find rotating current exhibits include.
The Museum is located at the University of Nebraska-Lincoln (1523 North 33rd Street, Lincoln, Nebraska) and is open Tuesday – Saturday 10 am – 4:30 pm, and Sunday 1 – 4:30 pm.  The Museum is closed Mondays, major holidays, and during the winter University shut down.
Admission to the Quilt Museum is $5 adults, $3 children and students (with ID), and FREE for children 4 and under.  Nearby parking in visitor spaces is FREE.
If you can't visit the museum in person, you can enjoy the online quilt gallery where you'll find a selection of over 500 quilts that you can view.
Photo by maryfrancesmain