Australia.  Land of kangaroos, sheep stations, koala, boomerang,  crocodile, wombat, dingo, shrimp on the barbie, sexy accents, and Waltzing Matilda.  Now that we have the stereotypes out of the way, what can you really expect when you decide on a vacation to the land down under.
Let's be real clear – Australia is a huge country.  Popping from Sydney to Brisbane is over 1,000, and to Perth is over 4,000 miles.  So unless you have months to spend in the country, you'll need to pick an area of the country to visit.  One of the first things to consider if you're thinking about tours to Australia is geography, and that starts with a good map and an understanding of the states, major territories, and what's to see and do in each of them.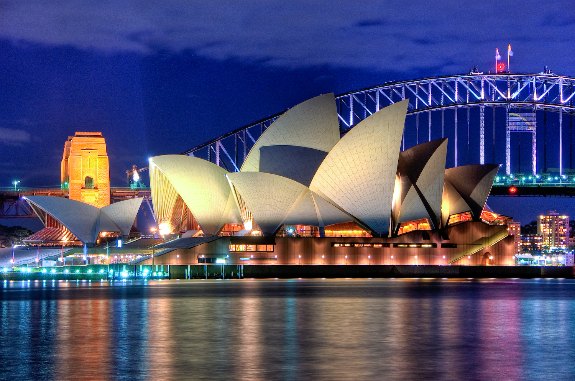 New South Wales – This is Australia's most heavily populated state, with Sydney the capital and largest city.  If you're looking for a rural experience, you'll find sheep, pip, cattle, and thoroughbred horse farms, and if you're looking for a city experience, you'll find a Sydney a city rife with art, theater, museums, music, and culture.  From the iconic Sydney Opera House, to the National Parks and World Heritage Sites, to the bush, there are opportunities aplenty of find a vacation that meets your interests.
Australian Capital Territory – Located entirely within the state of New South Wales, Canberra, the capital city occupies virtually the entire territory.  The area is known for it's it sheep and dairy farms and vineyard.
Tasmania – Hobart is the capital and largest city of the island state.  Tasmania is a foodie's delight, offering vineyards, breweries, boutique cheese, and other local agricultural specialties.  The island offers beautiful lakes, mountains and beaches, along with cute, quirky towns.  The Tasmanian Devil, a black and white marsupial the size of a small dog, is found exclusively on the island.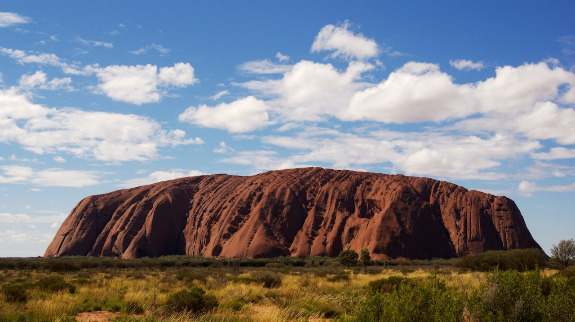 Northern Territory – The Northern Territory is home to Uluru (Ayers Rock), a sacred Aboriginal location that has become a major travel attraction.  Travelers choose this territory for its diversity – wetlands, open space, wildlife, aboriginal culture, and water, and accompany wildlife.  Cities include Darwin, the capital, Kimberly, and Alice Springs.
Queensland – Tourism is big in Queensland, with millions of travelers visiting the Sunshine Coast each year.  Popular destinations include Brisbane, Cairns, Gold Coast, Great Barrier Reef, the Sunshine Coast, and Whitsundays.  You'll also find lots of theme parks, zoos, and wildlife parks, so here's where you can see those crocodile, koala, kangaroo, and more.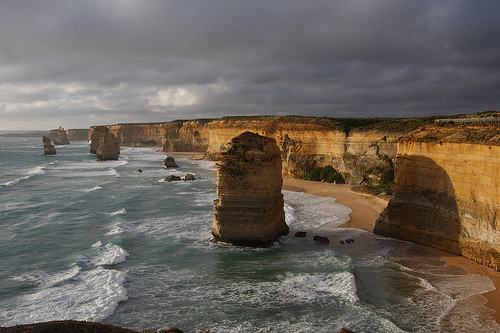 Victoria – Victoria may be small in size but it's large in population, with Melbourne as the capital and largest city.  Popular destinations for travelers include venues in and around Melbourne (zoo, museums, aquarium), as well as the Goldfields region, the Surf Coast, Victorian Alpine region, the Twelve Apostles, and the Australian Alps.  You'll find lots of art, culture, outdoor adventure and major sporting events located in this state.
South Australia – The capital city is Adelaide, the Wine and Festival Capital of the country.  The city is abuzz with culture, heritage, art, music and more, but just a short drive away the cityscape gives way to the countryside and some of the oldest terrain on earth.  Try a visit to Kangaroo Island where you can see seals sunning themselves on beaches, koalas along side the road, along with kangaroos, wallabies, and all sorts of animals at every turn.
Western Australia – This part of the country is rife with flora and fauna, and is home to an incredible number of species of both.  Visitors will find scores of eco-systems from sandstone gorges, dry grasslands, semi-desert, desert, savannah, plains, and the coast.  Maybe that's why is often called the "Real Australia."  The capital city is Perth.
Can't decide where to visit?  Considering package holidays to Australia that lets you combine a few different experiences.  For those of us visiting from the United States it's a long way from home, so plan on saving up some vacation days and money and have a down under vacation.
Photo credit:  Hai Linh Truong @flickr (Sydney Opera House); @flickr (Ayers Rock); Sergio Lordo @flickr (Twelve Apostles)