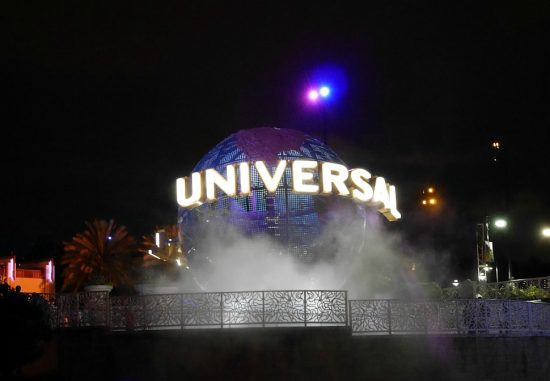 I thought I was a pro when it came to visiting Universal Orlando. After all, I'd been to Halloween Horror Night last year and had been to Universal Hollywood just a few months ago. But with the ever-evolving attractions, hotels and restaurants, and now a waterpark, it sometimes feels like I'm at a brand new destination every time I go. That means my strategies and tips for visiting Universal Orlando Resort are evolving, too.
Here are my tips for maximizing the fun, while minimizing vacation stress, when planning your Universal Orlando vacation.
Select Your Dates to Visit Universal Orlando
I'm a big fan of shoulder and off-season travel as it often means fewer people and better prices. Mid-September through October is probably my favorite time to visit – the weather is warm but not stifling and the crowds are manageable.
If you're dealing with school schedules, though, you're likely to be visiting during prime time. Most of these tips for Universal Orlando, however, will help no matter the time of year you choose to visit.
There are a number of seasonal events at Universal Orlando that may make a visit just a little extra special. Ranging from a Mardi Gras celebration complete with a parade, Cajun food, and beads, to a New Year's Eve extravaganza, checking the details of the year's special events is worth the time.
Decide Where to Stay at Universal Orlando
After selecting your dates, deciding where to stay at Universal Orlando Resort is the most important decision you'll make. It's tempting to think that you won't spend much time in the room so it doesn't matter. But it does. So figure out your budget and balance out the considerations.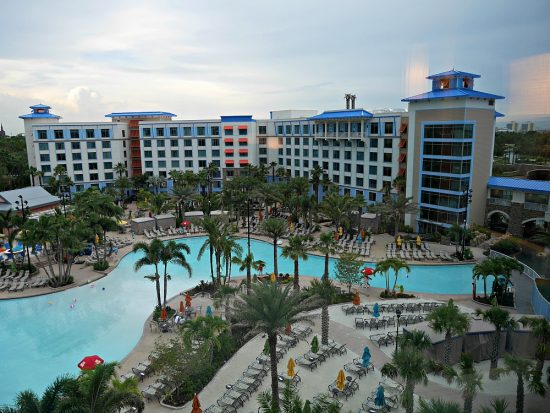 Staying at one of the Universal Orlando Resort hotels comes with a number of perks that add value to the price of the room, including express passes for the attractions and early park admission. The hotels are all connected to the theme parks via a complimentary shuttle (bus or water taxi) along with a host of other benefits (make sure you factor this convenience into your budget). This infographic does a great job of breaking out the themes of the five hotels and the benefits of staying at each of them. I've stayed at Loews Portofino Bay Hotel, the Hard Rock Hotel, and Loews Sapphire Falls Hotel and Cabana Bay.
Of course, there are lots of hotels, motels, private residences, and other lodging options in the Orlando area. Considerations for staying further away from the theme parks include costs of getting back and forth to the park (some do offer complimentary shuttles, others will require some type of paid transportation), the convenience of the commute (how long will it take, are you forced onto a time schedule), and the daily parking fee. If you're with a multi-family or large group and want multiple rooms along with cooking and living space, it may be more cost-effective to rent a private residence. For two people or a family, I think staying close comes out a winner in the balance.
The hotel map and booking tool below is helpful in getting the information you need to book a hotel for your Universal Orlando visit.
Buy Your Universal Orlando Tickets
After you have your dates selected and hotel booked it's time to figure out the best Universal Orlando ticket options. There are a LOT of ticket options, and to get the best value for your purchases you'll need to think about how you plan to visit, what you want to do, and how much flexibility you need.
Another consideration before you buy your tickets is to honestly evaluate your energy level. Are you a person who wants to get up early for the park opening and stay there until it closes, doing everything all in one day? Or do you prefer to mix it up a little, spending half a day at the park and the other half doing something else? How much waiting in line can you handle and at what point do lines interfere with your enjoyment?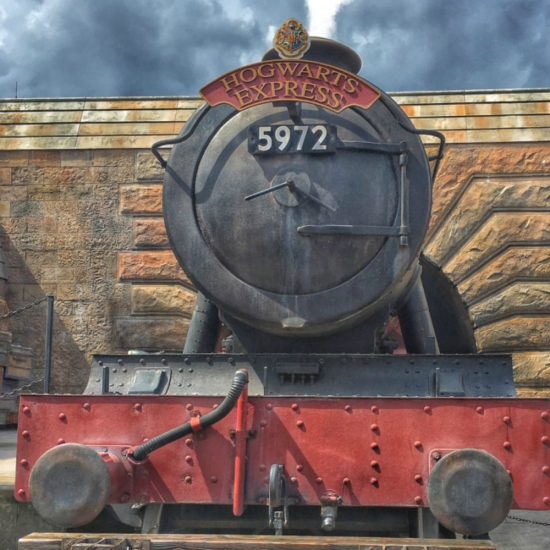 Next, remember that there are THREE theme parks – Universal Studios Florida, Universal's Islands of Adventure, and Volcano Bay – and a separate ticket is needed for each. The Hogwarts Express (the train leaves from Platform 9 3/4) connects the two parks; a ticket to both parks is required to ride the train.
A variety of tickets are available for Universal Orlando, each offering different options, and it's worth your time to figure out how much you can accomplish in a visit and the price point you're willing to pay for convenience. Here are my tips and key things to think about:
Buy your tickets online to save over at the gate prices. You then print out your tickets at home and go to the front of the line (also saving you time).
Decide on how many days you want to devote to visiting the park. Multi-day tickets bring down the per day price and increase your flexibility.
Single park ticket prices vary by season, Value, Regular, and Peak. The ticket is valid for any one day within the season you've purchased You can upgrade to a higher priced season at the gate. Single park admission currently starts at $105 for adults and $100 for children during value season for one-day tickets. Discounts get deeper based on additional days. I think you can enjoy Volcano Bay in a single day and recommend a single park ticket for that. You can read my review and tips for Volcano Bay here.
Park-to-park tickets give you the flexibility to pick and choose exactly what interests you in the two parks. I'm a marathoner when it comes to visiting the parks, and I like the flexibility to go back and forth and enjoy what I want to do when I want to do it. If you're traveling with young children this probably isn't the best option, but if you have teens or 'tweens it provides good flexibility and value. Park-to-park tickets currently start at $155 for adults and $150 for children for one-day tickets. Discounts also get deeper based on additional days. I recommend a multi-park ticket for ease in going back and forth between Universal Orlando and Islands of Adventure. I can't imagine doing it on a single park ticket.
Express Passes are an add-on to theme park admission that allows you to skip the regular lines on participating rides and attractions and is valid for every day of your admission. The basic Express Pass can be used one time per participating ride/attraction only and starts at $40-65 depending on part or multi-park. Unlimited Express Passes are, as the name implies, valid for an unlimited number of skip the line uses. Prices start at $55-85. Remember, if you stay at a Universal Resorts hotel, express passes may come with your stay.
For the ultimate time-saving luxury, opt for the VIP Experience. I've done this a few times and every time I get something more out of the experience. The VIP Experience gives you a personally escorted tour through one or both theme parks, including backstage access, and is an opportunity feel like an insider. Your guide will give you lots of insider information along with priority front of the line access to rides, attractions, and shows, without waiting in line. The day also includes continental breakfast and lunch at one of the Universal dining venues. The VIP Experience can be tailored to your specific preferences and is like your own personal tour of the parks.
Plan a return visit and purchase an annual or season pass. In addition to admission, annual and season passes include a variety of amenities and discounts. Prices range from $285 to $540, with the higher passes having no blackout dates.
Consider a package. The Universal Orlando Resort website also all sorts of information about hotel-ticket packages. You can also consult a travel agent who specializes in theme park travel who can help you get the best deal with airfare, hotels, and tickets. If you don't have an agent, you might consider my friend, Rick.
[tweetthis]Tips to maximize your fun and minimize your stress on your @universalORL vacation.[/tweetthis]
Meal Planning at Universal Orlando Resort
As someone who isn't a big fan of fast food, I appreciate the diversity of food options at Universal Orlando Resort. Sure, there are plenty of opportunities for "junk food" but you won't need to have a steady diet of it – you'll find everything from gourmet fine dining to family-friendly favorites. Harry Potter's famous Butterbeer is a personal favorite for when you need an afternoon respite.
A daily dining plan is available is available, both as an add-on and as part of a vacation package. While this doesn't fit with how I like my meals, I know a lot of people who find the plan convenient and cost saving.
You will need reservations at some of the Universal Orlando, so factor that into your planning.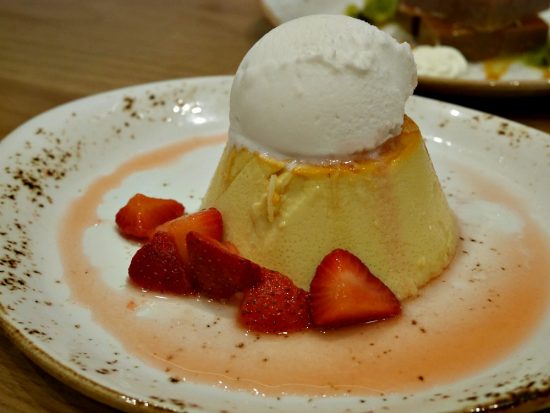 Don't overlook the restaurants at the resort hotels. Transportation between the hotels is quick and easy so you can pick a different one for dinner every evening. I recommend trying the rum tasting at Strong Water Tavern at the Caribbean-themed Sapphire Falls Resort.
Don't forget CityWalk
Spending time at CityWalk is like spending time at another theme park, only this one is focused on food, entertainment, and shopping venues.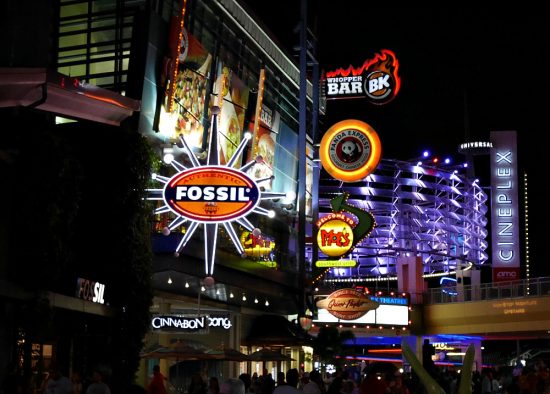 I've got some favorite dinner spots at CityWalk (tableside guacamole at Antojitos and milkshakes at Toothsome Chocolate Emporium & Savory Feast Kitchen shouldn't be missed), and lots more that I need to check out.
I'm Planning a Return Trip
I'm always planning a return trip to Universal Orlando Resort. There are always new attractions to visit, new restaurants and food to try, and every time I leave I have a list of things to do on my return visit.
Save these tips to your favorite Pinterest boards to help with planning your trip to Universal Orlando Resorts.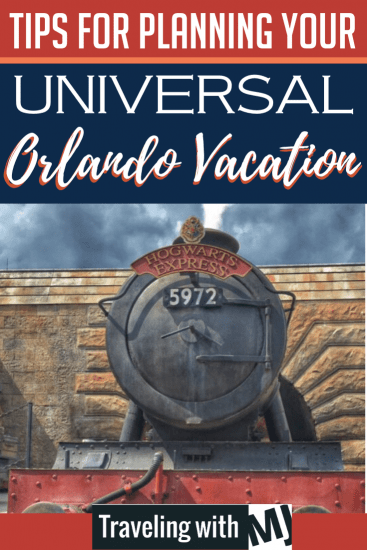 Disclosure: I am a member of Universal Orlando's Blog Squad, a group of travel experts who have been hired as ambassadors for the resort. While I do receive financial remuneration for my time, I have always had a firm policy of only aligning myself with travel brands and experiences that are right for me and right for you. You'll always get my honest opinion about what's worth your time and money.