HO – HO – HO!  Like it or not, it's time to start thinking about the Christmas holidays.
Chances are you have files and files of travel photos stored on your computer.  I know I do.  I have taken tons of photos on my trips around the Seattle area, on weekend getaways to Las Vegas, Southern California, and Orlando, and on my summer vacation traveling in Italy.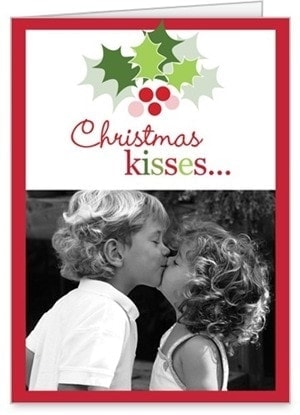 Travel photos serve as research for blog posts, reminders of great times, and memories of special places and the people that I've shared them with.  I've turned my travel photos into calendars, t-shirts, books, and a mouse pad.  This year, I'm going to tackle something new – finding just the right photo to turn into this year's Christmas cards.
I've never done photo cards before, thinking they were just for showing off the kids or the family.  And yes, that is the most common type of photo selected.  But using one of my favorite travel photos is representative of me, who I am and what I love, and isn't that what a card should be about?!
There appear to be two ways of tackling this project, and ever the type-A, practical, I-need-this-to-be-simple personality, I'm giving both the options a once over.
Choose a design first,and then choose a photo to fit the design.  Cards come in three basic sizes:  5×7, 4×8, and 5×5.  All of the sizes will accommodate from one to three photos, and depending on the image, you can opt for a portrait or landscape orientation.  There are tons to choose from, so I'm guaranteed to find something I like.  The risk, though, is choosing a layout I love and then not find the perfect photo(s) for the perfect design.
Choose my photo(s) first and then select a design that will fit the photos.  With this option I'd do most of the heavy work first – selecting the photos, editing, etc.  I could choose the photos that I love and then match them up with a design.  I have so many photos, though, that I may never be satisfied with my choice.  The risk is the reverse, I could find photos that I love but no perfect match up in card design.
I'll be sticking around Seattle this coming week, so this is a project I want to finish up this week.  I've already selected a few designs that I like in each of three sizes.  Now I'm going to browse through my photo files from the past year and find the ones I love.  Then I'll start matching up photos and designs until I have the perfect card.
Online design and ordering is a snap, and I'll have my cards back in a flash.  Now, if I could make addressing and mailing that easy!
Would you like to give photo cards a try this year?  I have a special offer for readers:
Do you want 50 free holiday cards from Shutterfly? Click here to go to Shutterfly for information on how you can get 50 free cards this holiday season, and make sure to select Clever 1000 as the referral source.
Photo credit:  Courtesy of Shutterfly
NOTE:  This post is part of a series sponsored by Shutterfly. I was selected for this sponsorship by the Clever Girls Collective, which endorses Blog With Integrity, as I do.