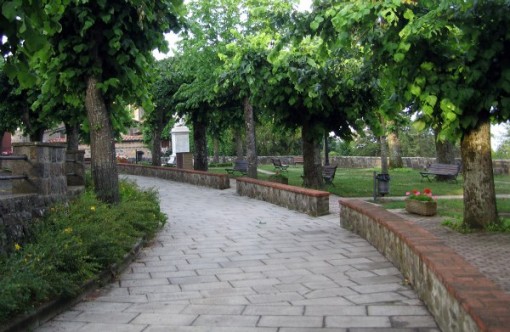 Sometimes what challenges you is not what happens on the road, but actually leaving home to get on that road.  With the fates seemingly conspiring against you, it may seem like you have to clear roadblock after roadblock to leave home.  From getting vacation time from your work to deciding where to go, from managing your travel budget to making the reservations, from arranging coverage for details at home to packing, it takes a lot of effort to actual get out on that road to enjoy your travels.
But what about when something happens that messes up that departure?
This can often be the most difficult decision to make.  Abandoning plans and staying at home is often the easy choice to make.  And sometimes it's the right choice to make.  Often, however, there are ways to modify your travel plans and salvage at least of a bit of travel happiness.  Take a look at your travel plans and see if there is a realistic way to modify them to accommodate the change you need.  Can you depart a few days later or return a few earlier?  Or is the situation one where you must totally cancel?  The decision to cancel or modify is the starting point for what needs to be done.
You may find that you can rearrange a few things and still make the travel happen, albeit it in modified form.  Get on the phone with your airline, or get in touch with your travel agent, and see what options are available to you and at what price.  You'll likely be able to make some changes by paying a cancellation and re-booking fee, but watch the price tag on your choices as those fees can add up fast.  Airlines are loathe to waive fees, but it can't hurt to ask.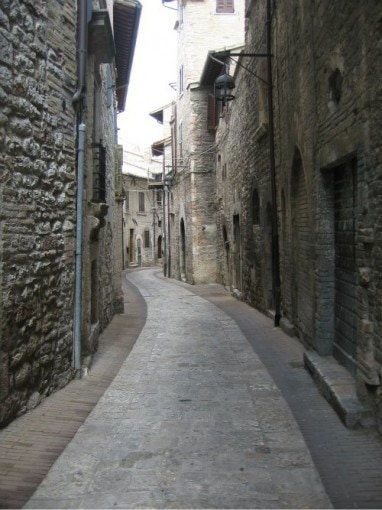 I found myself faced with that situation last week when a death in the family occurred a little more than 12 hours prior to our scheduled departure to Portugal.  Leaving town wasn't an option, but there was no way that enough details would be known to make a full decision about whether to modify or cancel.  There was simply not enough known to make an informed decision, but the clock was ticking down and a decision had to be made.  Rather than try to sort this out on the phone, I went to the airport.  I wanted to stand directly in front of someone, look them in the eye, tell them what had just happened, and ask them to help me salvage at least a little bit of the three week travel plans.
The trip to the airport was a good new/bad news type of thing.  The agent was fabulous, quite willing to help me figure out some options, but the flights to Europe this time of year are pretty booked up.  Unless I rescheduled the outbound flight before its departure, the whole trip was out the window as the return flight (and all those around the same date) were completely sold out. I couldn't keep my return if I canceled by departure, so I had to make a re-booking decision on a departure flight — and I had to make it fast.  But I had no idea how the family situation was going to play out.  I was stressed and under pressure.  But I had to make a decision.  Eventually, I opted to book a flight for the following week.  I didn't know if I'd be able to make the flight, and as I write this I still don't know, but there was an open flight leaving the following week and it could be re-booked for a little over $100.  I thought briefly and decided that it was a gamble worth taking.  The worst case scenario is that I still had to cancel and then I'd have to deal with the expensive part of salvaging the tickets, but a little bit of money know could buy me the time to figure out what to do.  I grabbed it.  And we'll see what happens.
If you must cancel flight reservations the more time you have to reschedule, the better.  If you were traveling as part of a group, whether organized or merely a group of pals, make sure let you everyone know all the little details of the trip.  Don't wait till your pals are on the road to realize that you had the name and address of the hotel or the information about the deposit.  It's unfortunate if this has to happen, but if it does, cancel the flight, let everyone know, and walk away.  When your situation passes you can figure out how to re-book and salvage the cost of your tickets.  Often times a non-refundable ticket will be valid for one year from the date of scheduled travel.  The cancellation and re-booking penalties are substantial, but ask about a possible waiver, then do the accounting to see what makes sense.
If you've purchased travel insurance that may help cover some of the financial lost or additional cost.  If will depend on the facts of your situation and the type of coverage that you have.  Contact your company as soon as possible to see what assistance they can offer.
It's never fun to have to pull the plug on travel plans, especially if you've been dreaming about them for some time, but if you travel frequently, you know that stuff can happen.  You can't avoid the stuff, but knowing your options, acting quickly, and considering the big financial picture will help you make the right choices when you're faced with those issues.
Previously:
Cancelled Flights, Delays, Missed Connections, and the TSA
Travel Interruptions:  Illness and Injuries on the Road
Photo credit:  personal collection of Mary Jo Manzanares