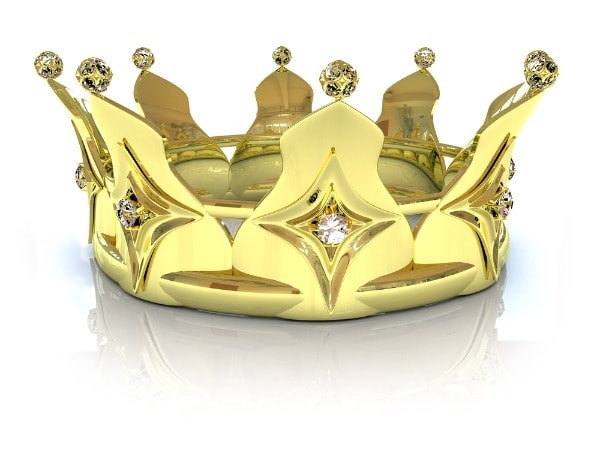 Jewelry can make an outfit, no doubt about it, and what's not to like about diamonds, gold, and other precious gems and metals?!  If you want to bring your jewelry when you're traveling, however, you're going to need give some thought to how you're going to keep your items safe.
My first recommendation is simple:  leave the good stuff at home.  Whether it's expensive gold and stones, or heirloom pieces, there are too many risks of it going missing:  losing it, having it stolen from a hotel room, or becoming a target for muggers by flaunting a little too much bling.  Plus, when traveling in parts of the world where the cost of those diamond earrings would feed a family for five years, I think it shows an incredible lack of sensitivity and consideration to flash your jewels.  Don't get me wrong — I love the good stuff!  I just think it's important to know when to where it.  And when not to.
Wear costume jewelry:  Whether it's faux jewels or just nice looking costume jewelry, pack the stuff that won't have you filing an insurance claim if it goes missing.  There's some nice costume items available, and you can be practical and fashionable at the same time.
There are times when you're going to want or need to bring your good jewelry with you when traveling.  If that's the case, limit it to the absolute minimum that you need to have.  Don't bring the entire contents of your jewelry box, but carefully select the piece(s) you'll need.
Choose what jewelry you wear while traveling carefully.  Don't wear heavy pieces that may cause trouble at the security check point, and you won't have to take it off.
If you're not wearing it, pack it safely away in a travel container.  There are all sorts of options from soft roll bags and felt jewelry envelopes to structured jewelry boxes. Once you have your jewelry safely contained, pack it safely in your purse or carry on bag.  DO NOT, I repeat DO NOT send your good jewelry in your checked luggage.
Don't leave your jewelry laying about in your hotel room.  I've put a pair of earrings on a desk, and then accidentally brushed them onto the floor.  It took awhile on my hands and knees, scouring the floor and carpet, before I found them.  You can keep lose items in a container, or even a water glass, to keep things from falling on the floor or getting lost.  Choose a clear glass over a solid colored one so you don't forget you've placed items in there.
When you're not wearing your good jewelry, keep it in the hotel safe rather than hiding it in your hotel room.  Most hotels have in-room safes, and that is the minimum level of security to consider.  Better yet, ask for a safety deposit box at the front desk.  Many hotels have them, and although it's an extra step to retrieve your things, it's better than risking them going missing.
If there is no in-room safe, or safe deposit box option, and you don't want to wear the jewelry, you have a dilemma.  You can choose to carry your jewelry with you, keeping it in a safe place so that it doesn't get tossed out or lost.  Or, you can hide it some place in your room.  Both of these options have serious risks, so choose responsibly based on where you are and the security of the hotel and the streets.
If you're jewelry has just as many frequent miles as you do, make sure that you are adequately insured.  Even if you have homeowner's insurance, most jewelry requires a separate rider if the piece is of significant value.  Check with your insurance company about coverage and to get a policy that best meets your needs.
Remember, the best way to keep your jewels safe while you're traveling, is to leave them at home!
Photo credit:  Courtesy of Shutterstock