The difference between good and great is often in the little details, and with travel that means the research that starts before you ever leave home.  Whether it's for a general overview, specific planning, or maybe just for some inspirational travel ideas, a little travel research can help make your trip great.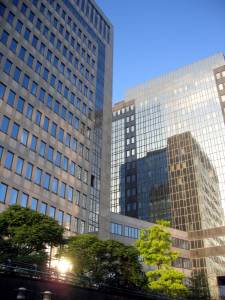 When your planning a vacation or business trip, where do you go for your travel research?  This blog, I hope!  But where else do you start looking for the information you'll need to make decisions about things to do and see?
One often overlooked FREE source of travel information is the Convention & Visitors Bureau.  Often related to tourism bureaus, boards, and commissions, CVB's are a good resource for information on larger cities.  Larger is a matter of interpretation these days, as more and more small cities have set out to bring tourism to their communities, so I recommend checking to see if your destination has one, regardless of its size.  When searching, look for both your destination city and the larger geographic region.
Remember that CVB's are trying to "sell" their community, although not necessarily a specific business within the community.  While not 100% unbiased, their job is to sell their city after all, they are still a great source for travelers.
What can a CVB provide you with?  Most anything you can think of.  Since their objective is to bring tourism to their area, they try to show conventions and travel groups the myriad things to do and see in the area.  Every CVB hopes that they can convince you to extend a business stay, bring along family and friends, and fully enjoy everything that their city has to offer.  And to make it easy for you to make that choice they'll ply you with information.  For example:  local hotels and restaurants, airport information and ground transportation, and lists of attractions and events, all useful data for your planning.  If you have a special interest just let them know and they'll try to provide you with what you need whether it's golfing, shopping, or wine tasting.
Many CVB's have a website, and a basic search should help you find it.  You can view and download information from the site or request that information be mailed out to you, usually at NO CHARGE.  The effectiveness of the website is usually directly related to the tourism budget of the city, so be patient with some of the smaller cities.
Don't pass up this FREE resource when you start researching your travel plans!  It's great information and provides the perfect starting point for the rest of your planning.
Photo credit: SXC