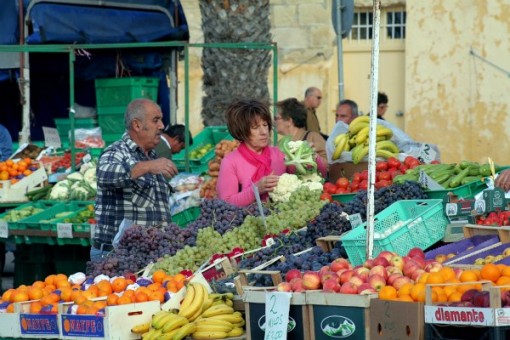 A trip to the Mediterranean island of Malta is sure to include many of the must-see attractions. There are stunning paintings by Caravaggio in St John's Co-Cathedral, the fantastic view of the harbor in Valletta from the Upper Barrakka Gardens, and the medieval walled city of Mdina.  While these attractions are more than enough to keep visitors occupied for several days, there are also some off the beaten path attractions that are worth a visit for travelers who want to scratch beneath the surface.
Here are three of my favorite ways to get to know Malta beyond its most famous sites:
Visit Local Wineries
Travelers might not be aware that Malta has a developing reputation for its wines. Remember, Malta is located very close to Sicily, an island that has a great reputation for wines. This close proximity alone reveals the potential in Malta for growing grapes and making wines. You can of course sample local wines at restaurants and bars, but why not take this exploration a step further?  Marsovin Vineyards makes it easy to learn about Maltese wines. You can schedule a tour of their wine cellar, learn about traditional methods of making sparking wines, and take a stroll through the sun-kissed vineyards too.
The Marsaxlokk Market
If you're in Malta on a Sunday morning, the place to be is the Marsaxlokk Market. At least that's what the locals and Maltese chefs think. Arrive early and you'll be amongst the best cooks on the island who come here for fresh fish right off the boat (local, colorful fishing boats called luzzu to be exact). Beyond fish, you will also find local produce, honey, wine, and small trinkets.  One of the most striking parts of visiting this market is that you will be surrounded by locals speaking Maltese. In most other destinations on the island, English is the main language. For a glimpse of the local language, head to the Marsaxlokk Market.
Sample Local Delicacies
One food item that the Maltese are famous for is a savory pastry called Pastizzi. These pockets of phyllo dough are filled with either ricotta cheese or peas. They are served in a simple white paper bag, so if you're looking for a snack while on the go site-seeing in Malta, keep your eye out for traditional bakeries that are baking fresh pastizzi all day long.  Locals could argue endlessly about the best place on the island for Pastizzi, but one place that typically emerges on the top of the list is called the Crystal Palace. Stop in and decide for yourself which rendition you prefer: ricotta cheese or peas.
Through flavors, sounds, and smells adventurous travelers will discover a whole different side of Malta that is easy to miss. Venture away from the main attractions and you will be rewarded with delicious food and wine, a bustling market, and hot Pastizzi right from the oven.
Photo credit: John Haslam via flickr
NOTE:  This post is sponsored by My Destination Info; the opinions expressed are those of the guest author, Jessica Colley.