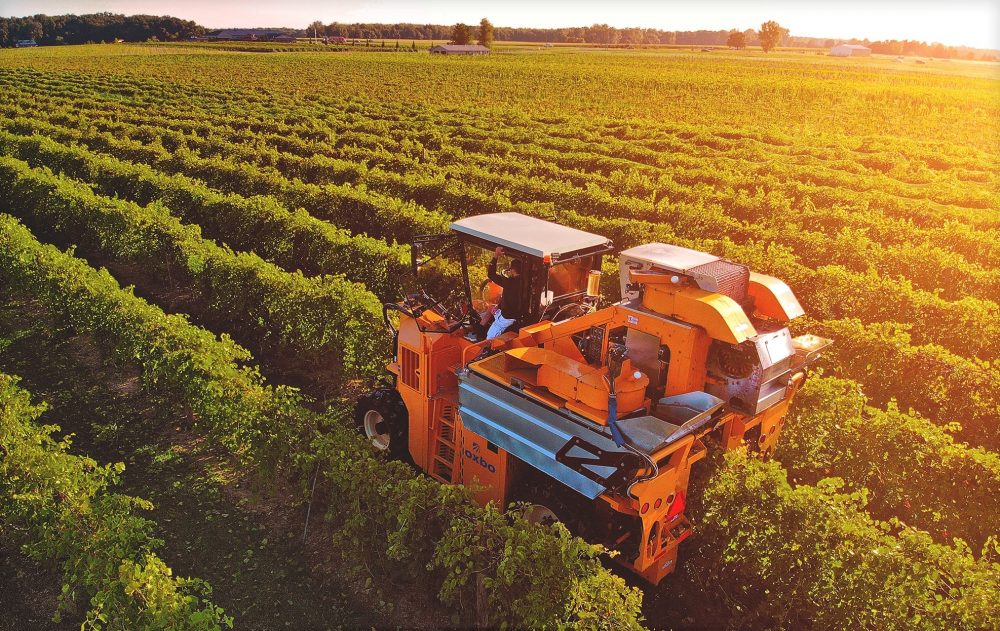 Our second virtual wine tasting event featured Jennifer Lutter of Country Heritage Winery in Indiana.
For the tasting, Jennifer selected two wines, a 2019 Traminette and a 2016 Marquette. The wines are available through the winery – they are currently doing pickup service and shipping – and at a number of restaurants and retail outlets in Indiana. Country Heritage Winery provided complimentary wine to us for this tasting.
Watch the episode below:
We also have the episode available in an audio format. You can listen directly from the player below. Or, we're also set up on the major podcast player platforms and you can listen and or subscribe to this virtual wine tasting series there. We're currently on:
Now let's talk about the wine!
2019 Traminette
Tasting notes: A semi-dry white wine made with estate-grown fruit; soft floral notes with melon nuances.
My thoughts: Both Tony and I lean toward red wines more so than white, but there are times when a white is exactly what you need. Neither of us was familiar with the Traminette grape, so this was a great chance to taste something new and expand our wine repertoire. I thought the Traminette was a little too sweet for my taste preferences, but Tony thought it was "just right" and delicious.
Jennifer suggested pairing the Traminette with Asian food (among other recommendations). Since we didn't finish off the entire bottle during the taste, we're going to give the pairing a try tonight. Will be interesting to see if my opinion chance with that pairing.
2016 Marquette
Tasting notes: A silky red with hints of dark fruit and spice.
My thoughts: This was another wine and grape that we were not familiar with, and oh my, what a delicious surprise. It had plenty of big flavor and was tempered on the finish with subtle spice notes (I thought allspice). I loved this one! Tony liked it, but it didn't rate quite as highly with him as it did with me. That's one of the interesting things about tasting wine, different people have different taste experiences with it – we don't all like the same thing (nor should we expect to).
This will go well with something grilled. We didn't finish this bottle either, although I was sorely tempted, so we're going to pair it up with some ribs that we're grilling this weekend.
About the Winery
Country Heritage Winery is located at 0185 CR 68 in LaOtto, Indiana (just north of Fort Wayne). They have a tasting room at 225 Van Buren St. #3 in Nashville, Indiana (about an hour south of Indianapolis).
Like many businesses right now, Country Heritage Winery is operating under restrictions regarding public access and social distancing. Check their website (here) or call for current information about visits, tastings, and to purchase.
Save to your favorite wine and travel Pinterest boards