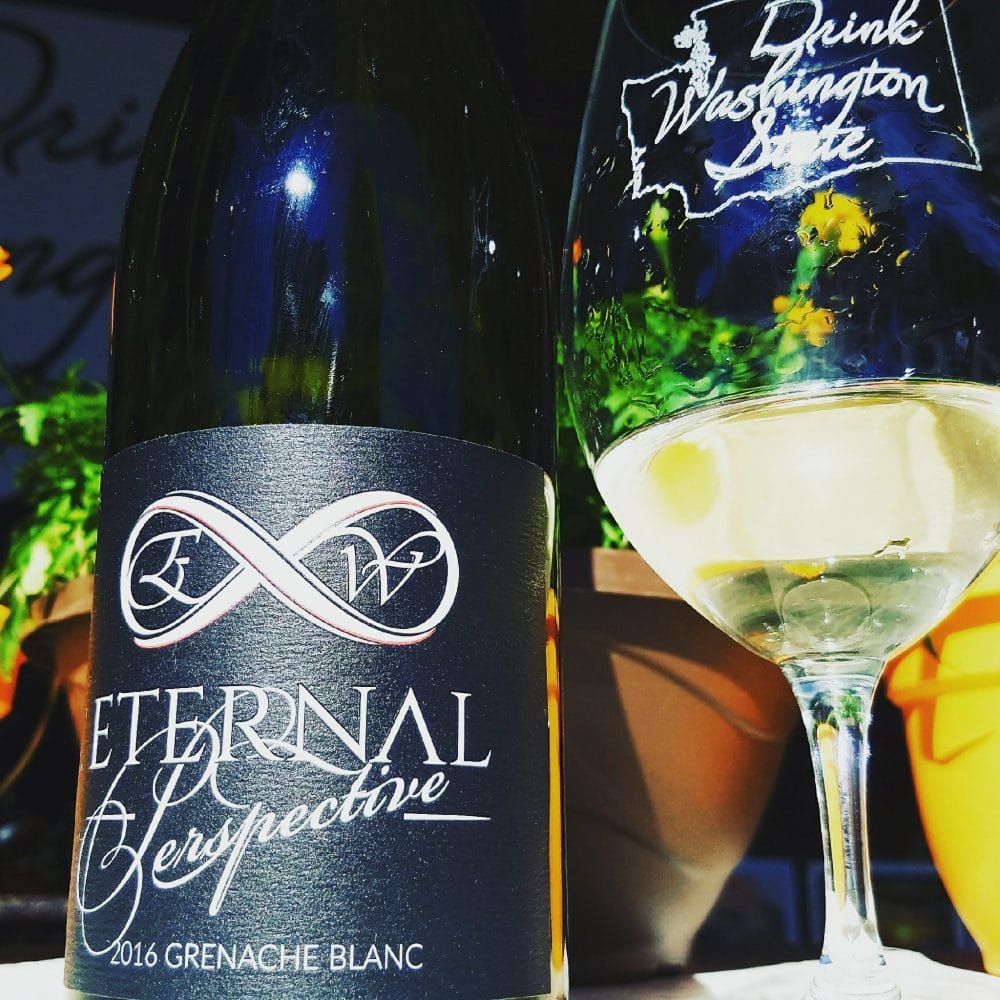 Our first virtual wine tasting launched with guest Brad Binko, owner and winemaker at Eternal Wine in Walla Walla, Washington. Brad also owns a sister label, Drink Washington State.
For this tasting, Brad has selected three wines: 2018 Drink Washington State White Blend, 2016 Eternal Foundation Syrah, and 2018 Eternal Bliss fortified Syrah. If you want to purchase these wine for the tasting, you'll need to order direct from the winery as they only self-distribute locally in Walla Walla.
Watch the episode below.
We've also set up this wine series as an audio podcast. So if you prefer audio only, perhaps while out for a run, in your car, or while traveling, you can listen to the audio file below.
We also have the feed set up in several of the major podcast players. You can find it on Spotify (here), Radio Public (here), and Breaker (here). We'll be adding in additional podcast player options, including Google Play and Apple Podcast, over the next couple of weeks. Getting onto all of these platforms makes it easy for you to subscribe or follow all the virtual tastings in this series.
Now let's talk about the wine.
2018 Drink Washington State White Blend
Tasting notes: This off-dry wine really packs a lot of flavors into one glass. Gorgeous bouquet of fresh flowers, green melon, and cantaloupe. The palate is round and balanced between sugar and acid. This wine will go quickly and pairs well with summer. $19.
My thoughts: My first thought at tasting this white blend was that it would be perfect for a summer afternoon on the deck. I'm not generally partial to white wines, but there are some occasions when red is just too heavy. It tastes light and refreshing and would be a great accompaniment to good friends and conversation. Bonus points for an affordable, everyday price (the winery is currently offering a 19% discount with free shipping; some conditions apply). I ordered two bottles.
2016 Eternal Zen Syrah
Tasting notes: Beware of the seductiveness of this wine. The alluring nose of fresh Bellflower (Campanula), lavender, roasted pine nuts. On the palate, this offers gentle curves with a sturdy backbone of tannins. Power and finesse play nicely in this premier bottling. This is our first release from this Walla Walla powerhouse vineyard. $59.
My thought: This was lovely from the very first sip and the flavor opened up over the course of the evening. This is the bottle we finished the night of the tasting. The flavors were soft and warm, just like a fuzzy blanket wrapping you up and making you comfortable. There was only one barrel of this made and we ordered a bottle to keep for a special occasion or dinner.
2018 Eternal Bliss fortified Syrah
Tasting Notes: Smells like a molasses brownie covered in raspberry reduction. Tastes like sweet cherry coke wrapped in a vanilla blanket, laying on a salted caramel pillow. $49
My thoughts: Those tastings notes sum it up far better than I could. This is a port-style wine (it can only be called Port if it's made in Portugal), not something I'd typically choose. That's part of why I like wine tastings, it exposes me to choices I wouldn't typically make. This is sweet, without being syrupy or cloying, and makes a nice after dinner finish. Brad suggested it goes nicely with a cigar as well. We most of the bottle left, so we didn't order any more. It's a solid choice, though, for this category.
Winery Information
Eternal Wine and Drink Washington State is located at 602 Piper Avenue in Walla Walla, Washington (Airport District). Like many public businesses, the tasting room is currently closed. Keep an eye out for updated information on the website (here).
Find a conveniently located hotel in Walla Walla —
Save to your favorite wine and travel Pinterest boards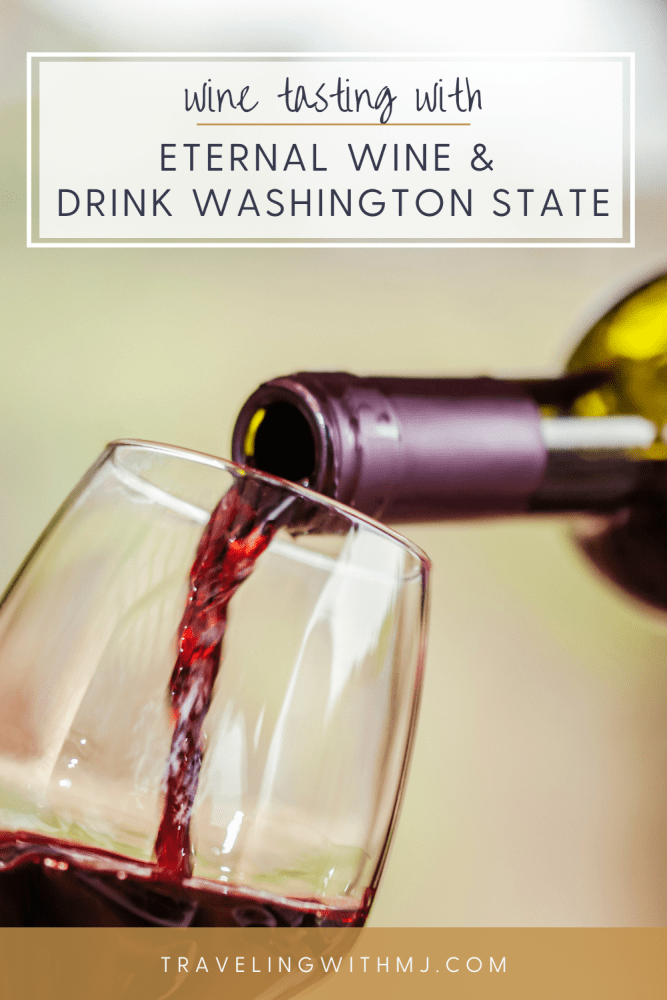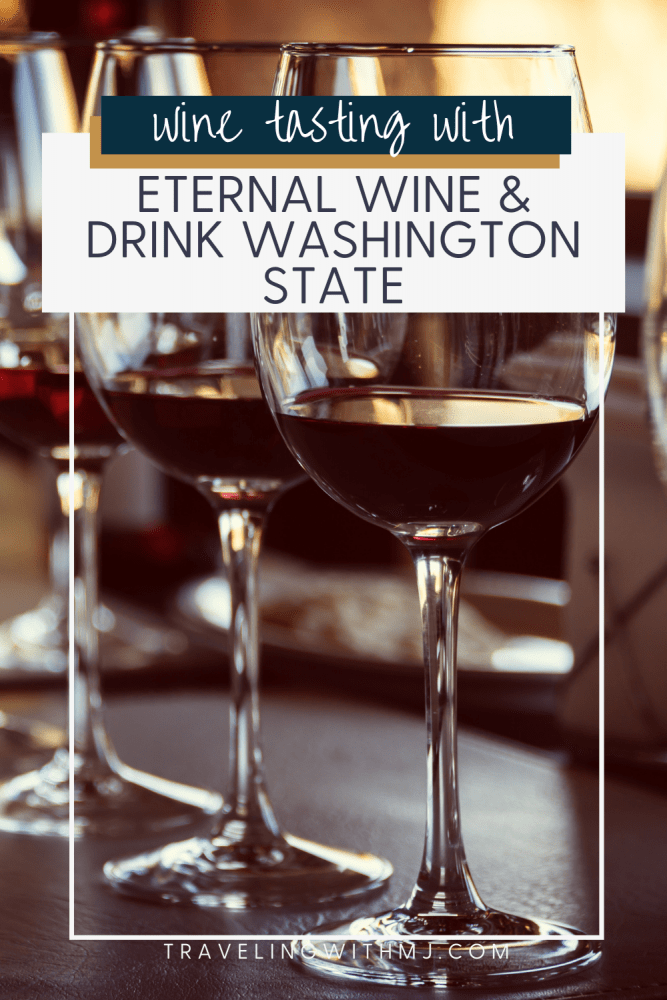 Disclosure: Eternal Wine and Drink Washington State provided the wines for this tasting.