In just a few more months, I'll be packing myself up and heading to Europe for what has become an annual sojourn.  The airfare prices are making me choke, so to offset that expense, the group looked for affordable options once on the continent.  This year, in addition to Italy, we'll spending a week or so in Portugal.  Why Portugal?  The economy is a little soft, meaning there are some good values on the ground, the temperature on the coast should range pleasantly in the high 70's-low 80's, and it's also a place no one in our group has visited.  So – we'll be off to Portugal!
With over a week in country, we've selected three basic areas for our explorations:
Lisbon – The capital city, with the most economical airport for us to fly into, will be our first landing after a day of traveling.  We'll catch up with our sleep, adjust to the time zone change, and hit the ground running as we check out the architecture, culture, music, and food of the city.  We won't see everything the city offers, but by combining suggestions from everyone, we'll pick and choose what best fits into our schedule.  Cities can be exhausting, though, so we plan to mix it up with some time visiting some of Portugal's renowned beach areas, as we'll still be need some rest and relaxation.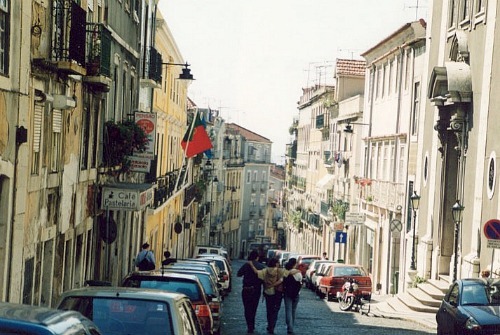 Sintra – North of Lisbon by about 15 miles, this is a great day trip getaway from the city and the beach, and is the former summer home location for royal families and the aristocracy.  Sintra is situated at the foot of the hill and should be a great walking town with palaces, castles, and other historic sites.  Nearby are the beach communities of Estoril, Cascais, and Guincho Beach, just in case we want to mix it up a bit.  I'm sure there will plenty of time to stop off at a little cafe for some Portuguese wine (or port) and a bite to eat.
The Algarve – Too far for a simple day trip, the Algarve is more like a weekend getaway spot from Lisbon, reachable by train (about 4 hours) or car (about 3 1/2 hours).  Despite being one of the most popular tourist destinations in Europe, prices remain reasonable, especially if you get away from some of the larger beach resort areas.  This is the perfect spot to recharge our batteries at the beach, or to explore the fishing village of Salema, the end of the road in Cape Sagres, or the medieval seaside town of Lagos (in photo below).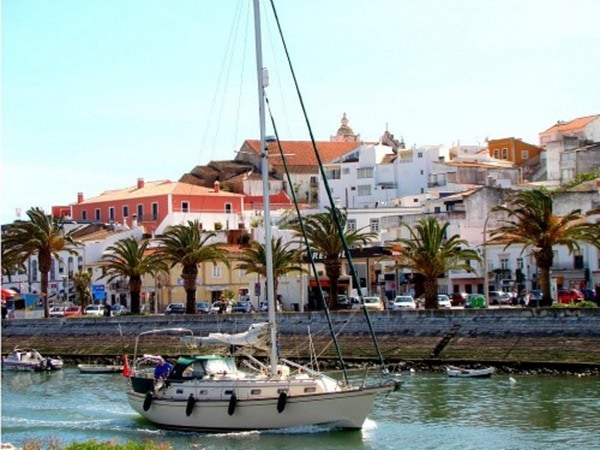 For more information about things to do and see in the Algarve, check out My Destination Algarve.
Photo credits:  All via wikimedia; Lisbon, Sintra, Lagos.
NOTE:  This post is sponsored by My Destination; the opinions herein (including the planning for the upcoming trip) are those of the author.