This was the very first blog post that I ever wrote.  It first published on March 17th, 2006, and announced the launch of my then travel blog, Flyaway Cafe.  Things may have changed in the years since then, and now you'll find me here at Traveling with MJ, but one thing that hasn't changed in my love for travel and sharing it with all my readers.
—

Welcome to the Flyaway Café, the place where everyone goes to talk about travel.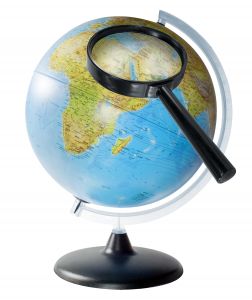 In Casablanca, everyone went to Rick's Cafe.  With Humphrey Bogart as the suave and debonair host, the place attracted those in the know, as well as those who wanted to be in the know.
It was the place to go for drinks and gambling.  (Gambling in Casablanca?  I'm shocked!)  You went to Rick's because everyone went there.  It was the place to see and be seen.  It was the place to discover information, make a connection, or just pass the time.  Everyone knew about Rick's, and all roads led there.
I'd like to think of the Flyaway Café as the online equivalent of Rick's.  I want it to be the place you think to go to when you think about travel.
Whether you are looking for ideas or information, whether you want to eavesdrop on someone else's experiences or share some of your own, whether you are looking for specific tips, or whether you just want to pass the time.
Whatever you are looking for, I hope you'll find it here at the Flyaway Café.
So come back again. . . and often.
Photo credit:  SXC