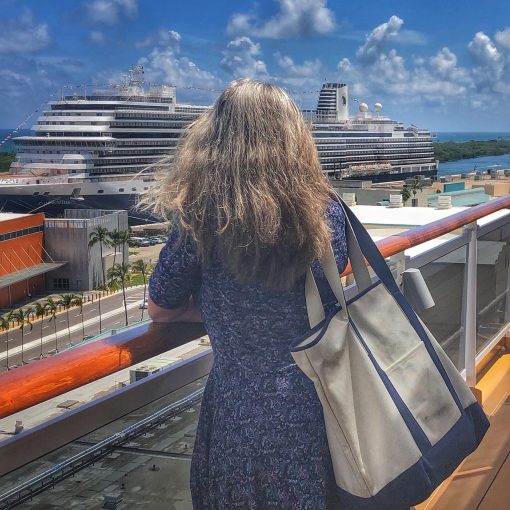 I remember singing along:
When I get older losing my hair
Many years from now
Will you still be sending me a Valentine
Birthday greetings bottle of wine
When I'm 64 was written by Paul McCartney as a teenager, and the song was released in 1967 on The Beatles' Sgt. Pepper's Lonely Hearts Club Band album. It was also featured in the movie Yellow Submarine.
It's a catchy tune. A song about aging with a young man querying his love about whether they'll remain together through the ages. It's about choosing to grow old together, about finding ways of staying connected.
At the precipice of my teen years, and the accompanying angst, I sang along, although the words didn't have much relevance at the time.
Now, I find myself humming the tune more often. I now know what the song is about. And, unfortunately, I know far too many people who haven't managed to ease into this next stage of life, growing old with someone who still appreciates not only who you used to be, but who you have become today.
Will you still need me, will you still feed me
When I'm sixty-four
My reality is that I have more years behind me than I do in front of me. Since I didn't start traveling until well into my 30s, there's much of the world that I haven't seen yet. While I have plans to see as much of it as I possibly can, my bucket list will never be completed. And before you start complaining that you hate bucket lists, mine is a continuous list of 100 places I'd like to see and things I'd like to experience. I'm not rushing through to check everything off; it's more of a list of dreams that I refer to now and again. You can take a look at my bucket list here.
I've been blogging since March 2006 – that's over 13 years of sharing stories and information online and through social media. I count my blessings every single day for the opportunity to travel and to help inspire you to create your own travel memories.
We've made some changes with our blogging lately, incorporating our business as a media company. Tony retired from the full-time practice of law and has joined me in the business and we're currently deciding how to tap into his strengths and lighten my load. I've hired my niece to help with some social media projects and am hoping to expand her duties when she returns to college this fall.
I'm very thankful for the many friends that I've made through blogging. Some people have said that online friends aren't real friends – they could not be more wrong.
Last weekend we had dinner in Paris with Lisa and Cheryl who happened to be there at the same time as we were. I had dinner with Viv and Jill in Miami, Ramsey in Boston, and Diana in Kansas City. I roomed with Melody in Anaheim and drank wine in Napa with Nancy. I cruised with Chris on the Seine and with a different Chris in the Baltics. I explored the Denver Botanical Gardens with Howard, got spooked with Cailin at Universal Orlando's Halloween Horror Nights, and saw a concert with Charles. And these are just a few of the wonderful memories made with friends over the past few years.
The last few years have had losses, too. I lost a dear family member, a beloved pet, some blogging friends, all before their time. Letting go can be hard.
Health becomes a challenge, too. Those extra pounds are taking a little bit longer to work off. Cataract surgery has helped my distance vision, but I'm still reliant on glasses for reading and close up work. Earlier this year I stopped fighting the battle over my hearing. I now wear hearing aids on both ears and while it was a blow to my vanity, it's been life-changing. I realized how much of life I was missing out on because I couldn't hear. And, how much energy I was spending compensating for my lack of hearing. If this describes you, too, don't put it off – get in for a hearing check today.
With all its ups and downs, life is a crazy adventure. There have been the highest of highs and the lowest of lows, but still, we soldier on. I'm planning on packing every moment of living into this sixth decade. I want a life full of love, laughter, travel, and fabulous memories.
Give me your answer, fill in a form
Mine for evermore
Will you still need me, will you still feed me
When I'm sixty-four
I am blessed beyond belief. Thank you.