I have been a Flight Attendant with a U.S. airline for more years than I care to admit.  It makes me feel too old to admit that this is the longest I've ever held one job.
One of the things that happens when you've flown for awhile, is people starting asking you for information about traveling.  At first, it's the passengers on your flight asking about where to stay, for restaurant suggestions, maybe a special shopping place, your favorite places to go, or which sights are really worth seeing.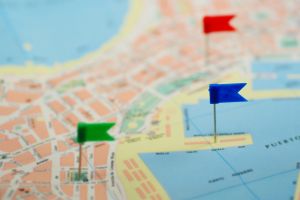 Then, your family and non-airline friends start calling.  In the beginning they ask about getting the lowest priced airline ticket, although they soon realize that because flight attendants fly for free, we rarely have a clue about what a ticket actually costs.  So then they just start asking what you did on your layovers, living vicariously through your adventures.  When they finally start making their own travel plans, they ask for suggestions as they narrow their choices and refine their itineraries.
Before you know it, your neighbor, and doctor, and dentist, and the clerk at the supermarket, and sometimes friends of friends of friends (total strangers) are asking for your suggestions and advice.
And why do they ask for advice?  Because I'm a Flight Attendant.  And Flight Attendants tend to know the hidden gems of a city.  The reasonably priced hotel, the authentic, cozy little restaurant, the places to go for special occasions, what's over-rated and what's under-rated, where to go for great shopping, and how to see a place without acting like a tourist or breaking your budget.
Flight Attendants are practical travelers.  We like our indulgences, but we have budgets.  So it's important to determine how to get the best value for our travel dollar.  Just as importantly, however, we want to have fun, stay up on trends, and enjoy our experiences.  We travel for work, and we work to travel.
So that's what Flyaway Cafe Traveling with MJ will talk about.  Real-life, practical travel tips, and suggestions, from someone who does it every day.
You'll be seeing a lot of ideas for ways to spend an afternoon, or even a full day, in various cities.  Things that you can do if you have a down day during a business trip, or if you find yourself with a bit of spare time.  So many opportunities are wasted because people think that they don't have enough time to do anything.  Flight Attendants are usually experts at this kind of thing.  Although our time in a city is limited, we still manage to pack the most into our time.
Travel should have a sense of adventure and whimsy to it.  Because it's all about fun, or making it fun, whether it's your first trip or the umpteenth trip you've made this year.
Photo credit:  SXC