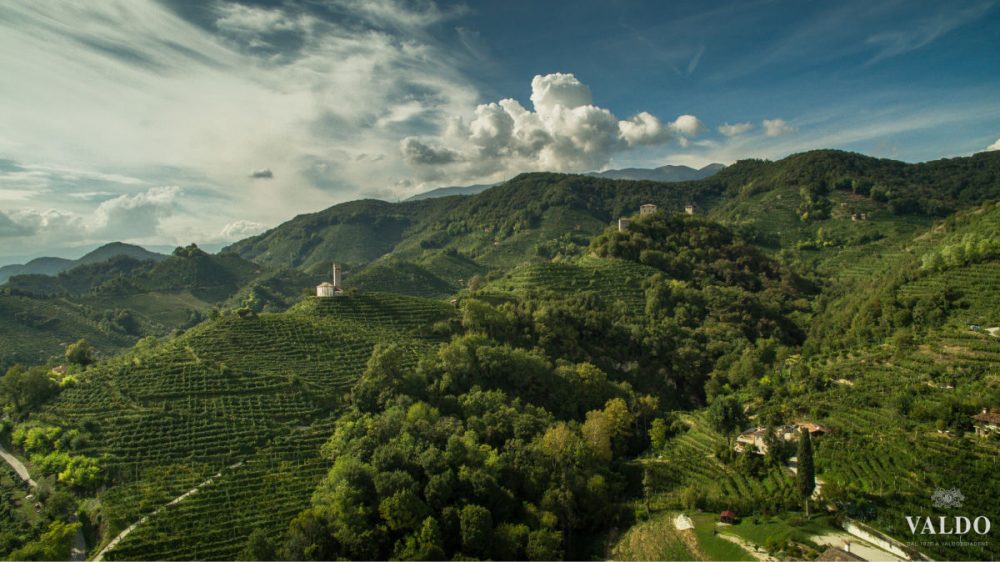 We're back with our virtual wine tasting this week we feature Penny Sadler, travel and wine writer, WSET student, and wine tasting host. Our wine selection was Prosecco – my favorite of the sparkling (spumante) options, and we tasted Valdo Marca Oro Prosecco DOC Brut.
Joining us at about the 30 minutes mark was Matteo Bolla, the third generation of the founding family of the Voldo vineyard, named for the town of Valdobbiadene. You might recognize the Bolla name – the family also founded this winery, although sold it and are no longer involved with the label.
Penny started us off with some good background information about Prosecco, where it comes from, the different designations, and some ideas on visiting the area. She's written a helpful article about it (here), so you can use it as a resource as you continue with your discovery of new labels and flavors of Prosecco.
Watch a replay of the live tasting below:
We also have the episode available in an audio format. You can listen directly from the player below. Or, we're also set up on the major podcast player platforms and you can listen and or subscribe to this virtual wine tasting series there.
We're currently on: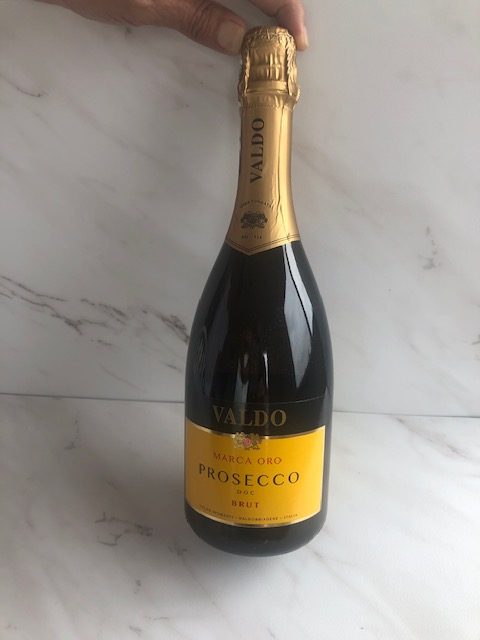 Then it was on to tasting the wine – the Valdo Marca Oro Prosecco DOC Brut.
Tasting Notes: Elegant as an aperitif, also excellent throughout the meal. Straw yellow color, joined with a fine perlage and a fruity taste are the distinguishing features of Valdo's Brut Prosecco DOC. Well-balanced structure, matched with its flavorful and aromatic fruity fragrance make it the perfect pairing with starters and particulary with delicately flavored dishes and especially seafood.
Our thoughts: Both Tony and I love Prosecco, so we were both predisposed to enjoy it. We're also not as seasoned with flavor nuances of Prosecco, but we are definitely motivated to learn more. I tasted lemony-citrus flavors with a touch of residual – and unidentified – floral. Tony wasn't able to pin point a flavor palate.
We both enjoyed this bottle, both the charming backstory of the family business and the flavor. And, at a great price point, too. I'd uncork it for happy hour on the deck, perhaps serving it with some bruschetta, and I think it would also go nicely with the celebratory lobster dinner we are fixing at home tonight.
Valdo is available at many local supermarkets, wine stores, as well as online through wine.com and drizly.com. The price will vary based on the tax structure where you live but should be around $15.
Matteo joined us as we continued with the tasting and shared his family history and connection to the wine and the land. He also shared that there are plans for expanding their Valdobbiadene vineyards to include some visitor-friendly features, including lodging. We probably won't see that opening until 2022, but we're putting it on the calendar and will be watching to see how things progress. I'd love a return trip to Venice with sone time added on to explore more about Prosecco.
Pin to your favorite wine, food, and travel boards