It's been a busy year of traveling, both in Europe and much closer to home.  It's always fun for me to look back on where I've been over the year, so I can plan where I want to go the following year.
Here are the highlights from 2010:
January
Starting the New Year with a stay in Seattle, I saw the fireworks at the Space Needle from the warmth and coziness of my hotel room.
A sponsored trip to Spokane took me back to a city that I've been away from for far too long.  The occasion for the visit was the US Figure Skating Championships (in preparation for the Winter Olympics), but while there I got to see so much more of the city.  From a gondola ride over the river to a ride on the carousel in River Front Park, from visiting Barrister and Whitestone wineries to  Dry Fly Distillery to learn how vodka is made, and from experiencing the beautiful new Northern Quest Resort and discovering new gourmet restaurants, spending a few days in the Spokane was a bright spot in a gloomy winter.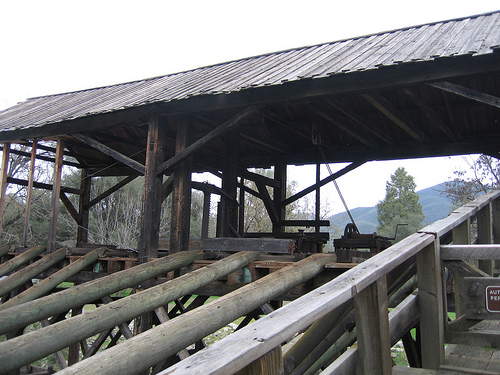 February
Heading south to Sacramento, and a little nicer weather, I attended Go West, a travel and tourism media event that focuses on the western United States. Along the whirlwind media appointments, I had a chance to see a few sights.  I panned for gold at Sutter's Mill, visited the fabulous train museum, and visited the state capitol.  I also learned about the Sacramento Valley's impressive wines and look forward to a return trip to visit a few of them.
A road trip took me to the southern part of the state for Bed and Bookfest at Skamania Lodge.  A drive along the scenic Columbia River Gorge, a visit to the Bridge of the Gods, and cozy room at the lodge is a perfect winter getaway weekend.  It would be great in summer too, although a totally different experience.
March
After an absence of several years, I headed back to Maui,discovering much had changed since I'd been there last (10+ years).  There was much to enjoy, including the warm weather and a visit to the Maui Lavender Farm to learn how master horticulturist Ali'i Chang has lovingly tended to the land.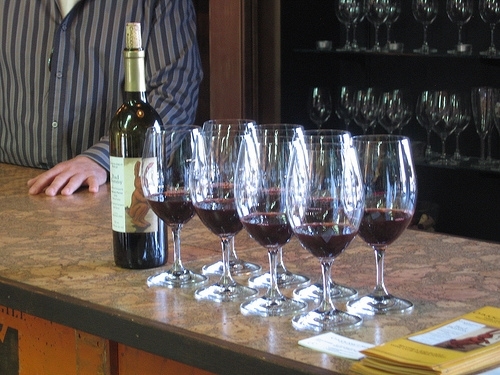 April
Spring brought another opportunity to explore another spot in the state, this time with a culinary themed press trip to Bellingham.  From visiting and learning about some of the local farms, to tasting Whatcom County wines, to visiting the Taylor Shellfish to learn how to shuck and prepare oysters, to discovering local restaurants, to enjoying the Chrysalis Inn and Spa, a Bellingham foodie getaway is a great spring getaway.
May
A week in Orlando for USTA International Pow-Wow gave me plenty of opportunity to learn about travel trends in the United States. It was a great opportunity to meet travel suppliers from across the country and to discover what's new and great in the travel industry, as well as to tour some of the Orlando sights.  Between media trips and various events, I had the chance to visit Daytona Speedway, Walt Disney World, and Universal Studios Orlando where we got a glimpse at the new Wonderful World of Harry Potter exhibit.  WOWZA on that last one!  It was also great to see fellow travel blogger Jennifer Miner, from The Vacation Gals. This annual travel event provides me story information and contacts to last the year, and is one of my favorite industry events.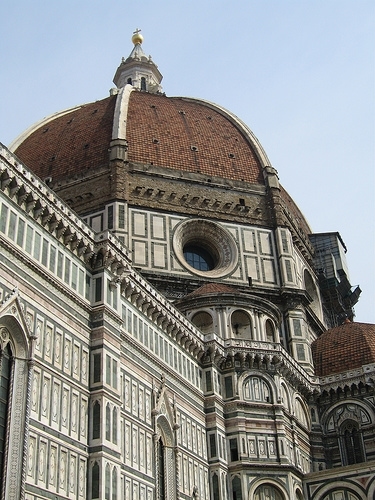 June – July
Heading off for the annual sojourn to Europe, the first stop was Sicily. We stayed at a lovely villa in the middle of a lemon grove in the small town of Giarre.  With a view of the Ionian Sea in front and Mt. Etna in back, the villa provided a wonderful place to stay as well as serving as home base for day trips to Taormina, Noto, Siracusa, numerous small villages along the sea, and climbing Mt. Etna.  We were in Sicily for a little over a week, just enough to whet our appetite for this charming island, and I think all of us would love a return trip.
After Sicily, we headed to Tuscany for a couple weeks, staying at our favorite agriturismo, La Montalla, in the small town of Contignano.  We got to go back to some of our favorite Tuscan towns, including Pienza (for the traditional dinner at Latte di Luna), Montalcino (to order some of the delicious Brunellos and Super Tuscans to ship back home), Montepulciano (a necessary hospital visit), Radicofani, Orvieto, Montefollonico, and others, as well as had plenty of time to hang out at the farmhouse and enjoy the Tuscan sun.  Owner Giuseppe always makes us feel welcome, and we'll be going back again in 2011.
Lake Bolsena was a couple of hours away from where we stayed, but we had so much fun there that we made the trip twice.  It's a lovely lake and town, and was a perfect place for watching a few of the World Cup matches.
The heart of Italian art, Florence is a town that can overwhelm.  Since we'd visited before, we didn't feel compelled to see ay of the "big" tourist spots, and could, instead, wander the streets as we wished.  In a city full of impressive architecture and art there were plenty of opportunity to stop and gawk, as well as multiple gelato opportunities.  It was great to be in Florence without an agenda of must-see attractions.
After nearly a month in Italy, I got home in time for a quick press trip to Las Vegas, and a stay at the Monte Carlo Resort & Casino.  The weekend included dinner at Diablo's Cantina, the Frank Caliendo show, including a chance to meet the comic star, and a chance to bond with some other travel bloggers.
August
August is a great month to be in Seattle, so this month was spent pretty close to home.  It was a great chance to finally check out Cafe Flora, the city's notable vegetarian restaurants, as well as to do some wine tasting at Pour on the Plaza in Bellevue.
I did have to make a quick trip to Washington DC for a hearing, and because of a variety of flight delays and misconnects had to sleep in the Chicago airport.  I haven't had to do that in a long time, and it was a humbling reminder of the not-so-glamorous side of travel.
September
I spent a few days in Southern California (Irvine) attending Travel Media Showcase, another travel media event.  This was my first year attending the event, and was pleased with the quality of contacts made.  There was also the opportunity to see some of the sights around the area, including horseback riding in Irvine Regional Park.
Following TMS, I went on a FAM to the wine country of Temecula.  There is an incredible array of wineries there, and it was fun to visit three that spanned the spectrum:  Ponte Winery, Palumbo Family Vineyard & Winery, and Briar Rose Winery and its Snow White house.  And what would a visit to any wine country be without a delicious dinner with wine pairings?  We enjoyed the hospitality of the Temecula Creek Inn and Leonesse Cellars as they worked out the menu and pairings for an upcoming event.  I love being a guinea pig like that!  I was also thrilled to go on my first hot air balloon ride with California Dreamin'.  The experience was amazing, and I couldn't keep the smile off my face and we watched the sun come up and floated above the vineyards of Temecula.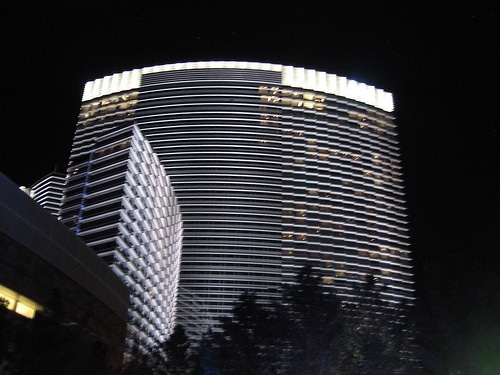 October
Fall had me heading back to Spokane for a quick overnight to attend the opening of South Pacific, courtesy of the Red Lion Hotel.  The production is part of Best of Broadway Spokane, and the Red Lion Hotel offers some great weekend getaway packages.  While in town, I also had the opportunity to wander the Gonzaga University campus, including a look at some Bing Crosby memorabilia at the campus museum.
I also headed back to Las Vegas for several days, for Blog World Expo.  For me it was a perfect blend of travel, tech, blogging, and business, all rolled together with some great networking.  I moderated a panel called "Travel Blogging as a Second Career" and was honored to meet and participate in the panel with Trisha Miller of Travel Writers Exchange, David and Carol Porter of The Roaming Boomers, and Rick Griffin of Midlife Road Trip.  During my time at BWE, I was the guest of ARIA Hotel at City Center, a beautiful LEED Gold certified hotel at the new City Center.  While there I had the opportunity to see the new Cirque du Soleil show, Viva Elvis, taste the delicious Spanish menu at Julian Serrano, and get a wonderful pampering Spa treatment.  Another highlight of the trip was a delicious wagyu steak dinner at craftsteak at the MGM Grand.
November
I headed back to the sun in November, with a very quick trip to Fort Lauderdale and another travel media event, Visit Europe Media Exchange.  The event was held at the Westin Diplomat, and although the property is lovely, the stay and service were a big disappointment.  Still, the event gave me an opportunity to make some great contacts in Europe and to get lots of story ideas.
December
Home, sweet home, in Seattle for the holidays!
Looking back, it was a pretty busy travel year.  As always, there were places I had hoped to get to that I didn't, and places that I hadn't expected to get to but did.  It was a great year – and I'm busy making plans so that 2012 will be just as great.
Where did you go in 2011?  And what was your favorite travel experience?
Photo credits:  All from the personal collection of Mary Jo Manzanares