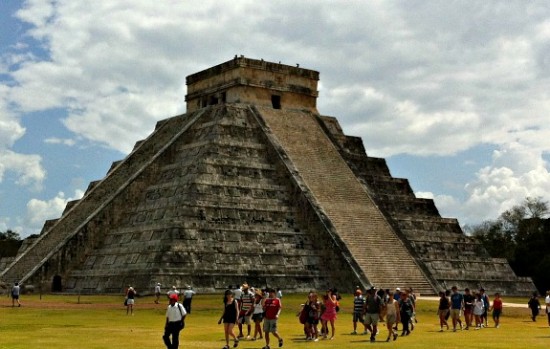 2012 was a far busier year of travel than I originally anticipated. Oh sure, my "day job" takes me to Hawaii a couple times a month and I make an effort to be a tourist here at home in Seattle, but there was much more on the calendar this year. And I even got to cross something off my fairly detailed and specific bucket list.
Here are the highlights of travel in 2012.
Riviera Maya
I joined several other travel bloggers and travel writers for a We Go Mexico trip to the Riviera Maya. It was an opportunity to check out the new Blue Diamond Riviera Maya (then in soft opening) and to explore some Maya culture.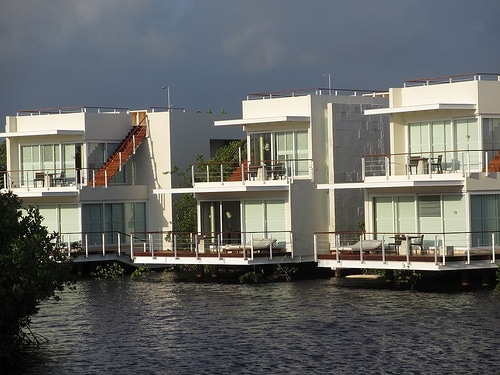 The Blue Diamond is an adult only, all-suite, 5-star luxury resort and is truly spectacular. Although our itinerary kept us really busy, an unfortunate bout of seasickness (from the boat crossing to Playa del Carmen) kept me hotel tethered one afternoon. It was an opportunity to enjoy a tour of the property as well as to rest up by the pool and on the deck of my river front suite. There's much to see in this area, but you'd be doing yourself a huge disservice if you didn't allocate some time to enjoy the resort.
In addition to visiting Maya ruins, the most well known of which is probably Chichen Itza (in top photo), we enjoyed specialty food and drink from this part of the country, went swimming in a cenote, and soaked up everything we could about this interesting culture. Not a one of us believed the world was going to end on 12-21-2012 and that was reinforced by learning more about the Maya calendar. It was the calendar that ended on 12-21, much like ours ends on 12-31, and a new one started the very next day. Instead of 12 months making up the calendar, the complicated Maya calendar system consists of 5,125 years. So the ending of a calendar is a pretty big deal.
Put aside anything you may have heard about traveling to Mexico, or the end of the world, and plan a trip to the Riviera Maya. You're sure to enjoy this wildly different side of the Mexican Riviera.
Los Angeles
LA is one of those spots that's close to home but often overlooked when it comes to planning a little getaway. This year I spent nearly a week there for the annual USTA International Pow-Wow. Pow-Wow is a big week of touring, education, networking and catching up with friends and acquaintances, learning about the travel industry, food, and fun. It's one of those events that keeps me informed on what's happening in travel as well as exposes me to trends and new ideas. It's an exhausting several days, but I always come home energized and excited about what's happening in the travel industry.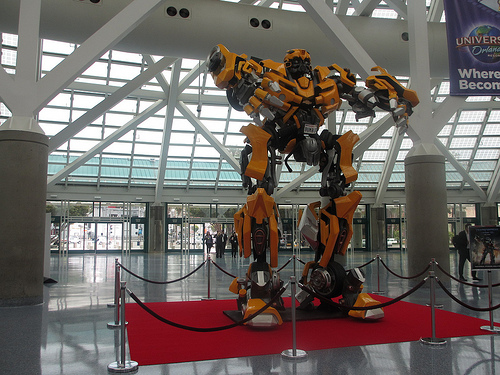 Sightseeing included a water tour of the harbor, a culinary tour of some of the LA neighborhoods, and a visit to Universal Studios Hollywood where I got a sneak preview of the new Transformers attraction. There's still so much to see and do, and I have a feeling that LA may figure prominently in future quick weekend getaways.
Colorado
My work as Conference Director for TBEX brought me to Colorado, first to Denver for some sightseeing and a pub crawl, and then to Keystone for TBEX 2012. While the altitude slowed me down a bit, I wasn't about to let it get in the way of enjoying my time.
Colorado has quite the craft beer scene, something that I wasn't aware of, and I enjoyed tasting a variety of brews. I'm only a recent fan of beer and have a fairly narrow range of preferences, but I found plenty to enjoy and even more tempting me to return. The 100 year old Brown Palace Hotel provided great hospitality in Denver and had a celebratory gift for me later in the year for their birthday.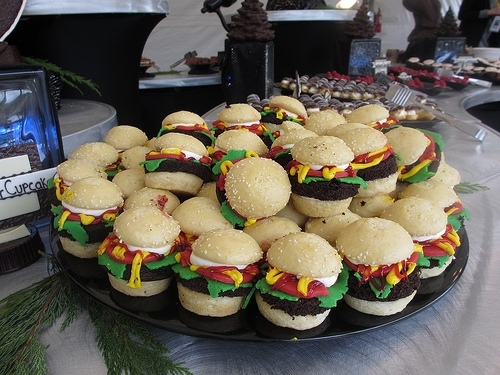 Keystone Resort was an amazing place, not just for a conference but for general hanging out and enjoyment. I was there in summer, so no snow on the ground, but the villages were still teeming with activity and the lifts still went to the top of the mountain. The TBEX opening night party, held at 14,444 feet on the top of the mountain, was an amazing display of decadent food and desserts courtesy of resort chefs. No wonder the resort restaurants are so popular with visitors.
Toronto
This visit to Canada was a little under the radar as its purpose was to scope out a potential site for TBEX 2013. It had been over 15 years since I was last in Toronto and this bright, shiny city doesn't disappoint.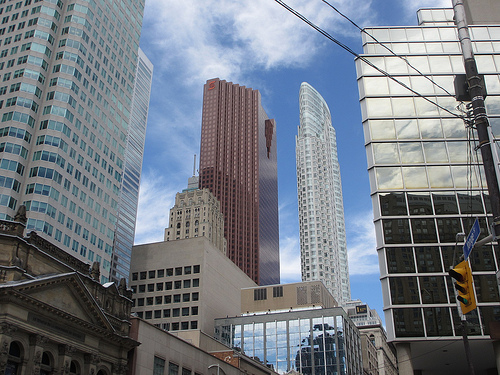 It was a busy trip checking out potential venues, but there was also plenty of opportunity to taste the local food, including poutine and peameal bacon sandwiches. There will be lots to see and do when I return in June for TBEX. Really looking forward to it!
San Diego
I get to San Diego on occasion, but it's usually for a short layover which means no time to explore and enjoy the area. This summer I had a chance to visit for a few days and actually get out of the city up the coast a bit to Carlsbad.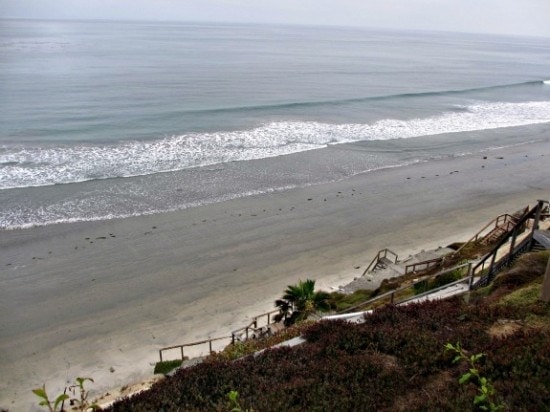 The reason for a visit was business – a TBEX/NMX staff retreat – but with a ocean view rental it's much easier to be creative and get some work done. Since the area is home for several of the team, it was fun checking out some of their favorite places, including my first trip to an In-n-Out.
Spain
The reason for going was TBEX Europe, but the reason for staying was to enjoy the warm hospitality of Catalonia. My time in Catalonia, which is seeking independence from the rest of Spain, was spent in two of the four provinces – Barcelona and Girona.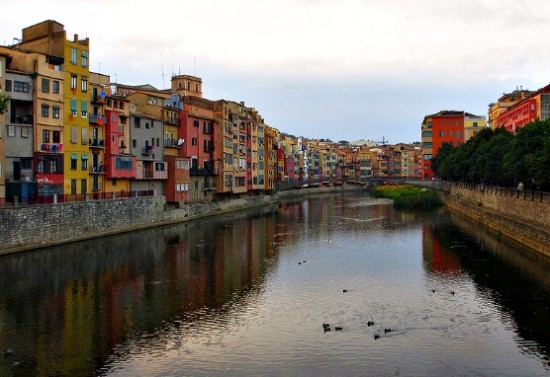 Girona, the city, was the location for the TBEX Europe conference. Girona, the capital of the province, is about an hour away from Barcelona and is full of history and culture. Girona is known for the colorful homes and apartments along the Onyar River, but the city also boasts an impressive Old Town, an ancient Cathedral, a historical gathering place in the Plaza de Independence, and a rich Jewish heritage. A week in Girona was a perfect amount of time to both attend the conference and to enjoy sightseeing in the city. And to sample all that delicious Spanish food – which means plenty of ham.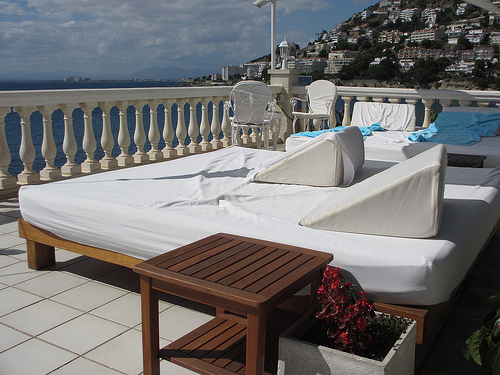 After Girona I headed up the coast to the little city of Roses. If the time in Girona was busy and hectic, the time in Roses was wonderfully relaxing and restful. We spent a couple of nights at the Hotel Vistabella, enjoying 5-stay luxury with a view of the Mediterranean Sea. While it was tempting to spend the days lounging on the sun deck, the hotel is well situated for day trips to Cadaques and Figueres. Both towns are an easy drive, under an hour away from Roses, and both are known for their connection to Salvador Dali.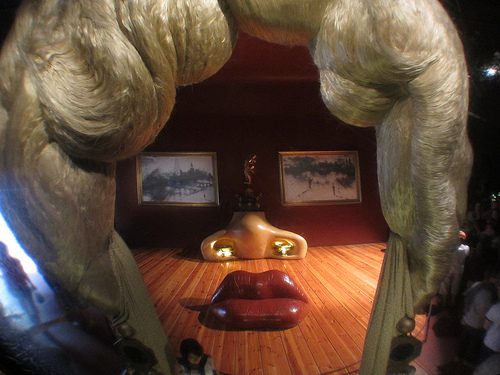 In Cadaques we visited the Salvador Dalí House-Museum, with its odd rooms and décor overlooking a bay on the Cap de Creus peninsula. He lived here with his wife and muse Gala. Visiting Figueres was an easy day trip, with plenty of time to enjoy the quirky Dali Theater and Museum as well as make a few stops at local wineries. While Dali's art is not something I'd have in my home – even if I could afford it – there's no denying his distinctive style and approach to looking at the world through his art. I'm glad that visiting these two Dali sites, and learning more about his work, were part of the trip to Spain.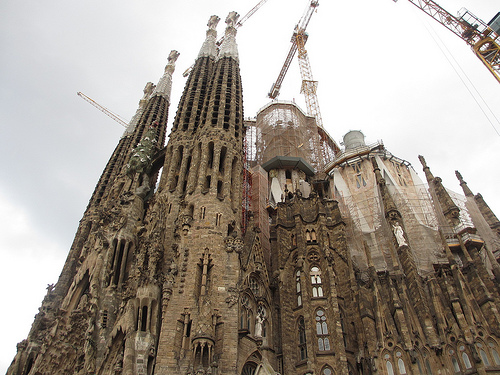 The last few days in Spain were spent in Barcelona, giving me an opportunity to check off one of the items on my bucket list – practice my Spanish in Barcelona. To be correct, however, Catalan is more prevalent in Barcelona than Spanish – but since I used both, I'm counting this as a check off. With just a couple of days to enjoy Barcelona, it was a matter of choosing a few sites on the to-see list and then using the rest of the time to wander the neighborhoods and soak up some local flavor. Literally and figuratively. An afternoon at the National Art Museum of Catalonia helped me learn a little bit about the history of the region and another afternoon at the perennially under construction Sagrada Famalia introduced me to the work of Antoni Gaudi.
Barcelona deserves a lot more time, but I gave it what I had and have a list for what to do the next time I'm there.
Tokyo
Japan was not on my bucket list, for any number of reasons, but when the opportunity for a visit came on my radar scope, I jumped at the chance to visit Tokyo. Tokyo is one of those cities that has a convoluted reputation. It's a huge city with a population of around 12 million (in greater Tokyo area), and gets a bad rap for it over crowding and pollution. Its spoken and written language are pretty intimidating. And it's frequently listed as one of the most expensive cities in the world.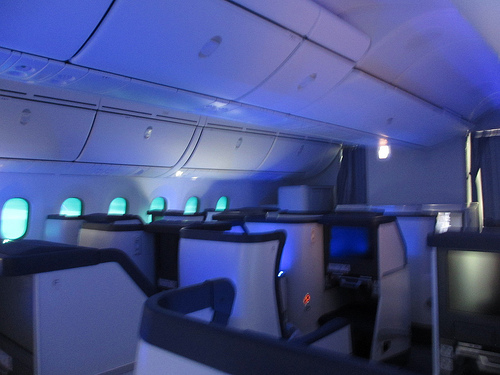 I didn't know what to expect when I hopped on the inaugural ANA Dreamliner flight from Seattle to Tokyo, this was my first trip to Asia, but after spending a week Tokyo, I firmly believe that it does not deserve its bad rap. There were so many things that I didn't know or understand about Tokyo, and now that I've been there I can see how those misconceptions can unduly influence a decision to visit.
A few of my favorite things:  city tour of the major Tokyo sites, some extended time at the Asakusa Kannon Temple and the adjacent Nakamise shopping  street, an evening on Odaiba including watching the sunset on the city, eating ramen in the Ramen War Zone of Ikebukuro, walking through Ueno Park, observing the nightlife in Shinjuku, and getting pretty much anything I might want out of a vending machine.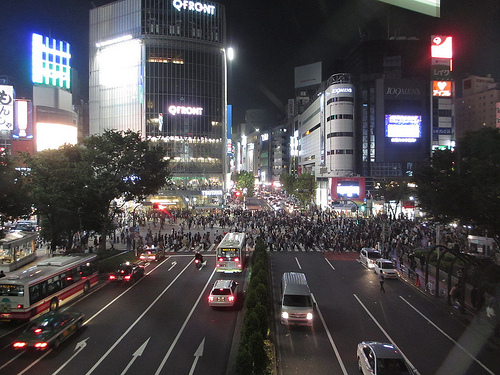 Now that I'm comfortable with how easy it is to get around, Japan will be on my list for a return visit.
Phoenix
Another city that I used to spend a fair amount of time in, it was another conference that had me headed back to the desert. I was in Scottsdale for PhoCusWright, leading global event for the travel industry, where I was part of a panel discussing how the travel industry can work with travel bloggers. This conference, which attracts C-level executives, was an opportunity to do more of what I love – but have been away from for awhile – public speaking.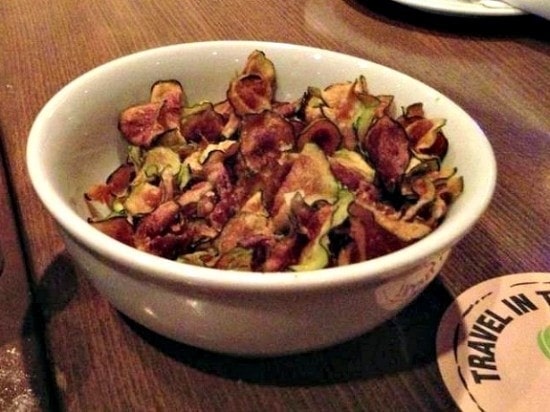 My time was pretty booked, so there wasn't an opportunity to explore the area, but any good travel conference is going to have plenty of events that get you out into the community to enjoy what it offers. My favorite discovery was a culinary one – the delicious zucchini chips at Bar NoRTH. Seriously addicting and worth going back for!
It's been a good year of travel. I can't wait to see how 2013 shapes up.
NOTE: Some of this travel was hosted, some was reimbursed as part of my work for TBEX, some was paid for out of my personal budget. Opinions reflected here are independent of financial influence.
Photo credit:  All from author's personal collection