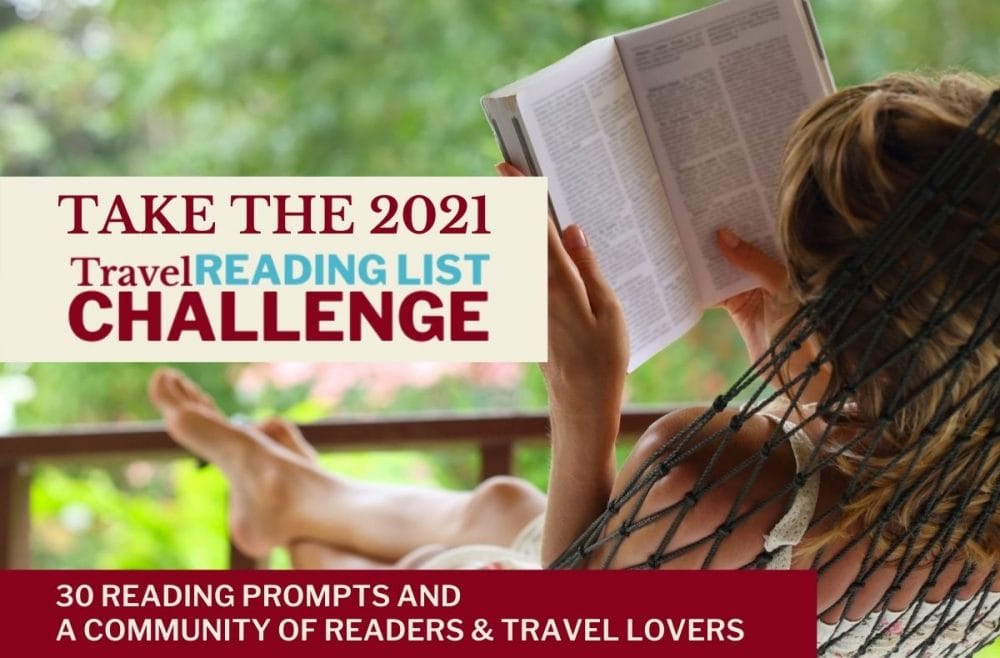 Happy New Year!
I am so excited to welcome in 2021. I have high hopes for the year – finishing the book that I'm writing (Secret Seattle has been delayed due to all the state restrictions), traveling again, tasting new wines, and discovering new books and authors.
I did a lot of reading in 2020, completing 88 books. I did most of my reading curled up on the couch, lounging in a bubble bath, or in bed. I'm hoping this coming year, I'll be reading on a plane, a cruise ship, or on a balcony somewhere with a great view. I'm so optimistic that we'll be traveling again, that I'm putting together a travel list and related books so I'll be ready to go.
I'm generally a Kindle reader. I like having dozens (actually hundreds) at hand. It makes for light packing, it slips into a purse, and with the reading app, I can synch it up to all my devices. I have the Kindle Paperwhite. It adjusts to various light situations, so I can read it in a darkened airplane cabin or in the bright light of a beach. You can click on that photo above to learn more about the specs and see if it's a good choice for you.
Because I'm also a frugal reader, I get a lot of my e-books from my local library (where I usually have a dozen or so books on hold) and only purchase when I absolutely can't wait to read a new release. Check your local library online services, I bet you have this available as well. I always purchase hard copies of guidebooks, though. There's something about having one that I can write in, underline, and refer back to on future trips.
Three years ago, I started a Travel Reading List Challenge, founded out of my love of reading and curiosity for the world – and as a means of exploring new topics, writers, and points of view. It's also a way to decide what to queue up in the Kindle so there's always something to read. I invited a few other travel bloggers and avid readers who love travel to join me in the Challenge. We've kept at it, and today we launch the 4th Annual Travel Reading List Challenge.
The reading challenge is designed for those who enjoy travel and learning more about the world. And when we're not traveling, we can still explore the world through a good book.
The basic reading challenge has a pace of two books per month, for a yearly total of 24 books. The advanced portion of the reading challenge adds on another six books, bringing the yearly total to 30 books. It's a doable number and gives you a way to be mindful of your reading choices.
The challenge is self-paced. Read what you want, when you want it, there's no order you must follow. Fiction or non-fiction, both are great. Feel free to interpret the list in any way you wish, choosing the type of books that you enjoy. However, I also hope you'll be encouraged to try some new authors, genres, and add new voices to your reading list – that's part of the fun of the challenge.
For suggestions of what to read, lively discussions about our favorite books, and recommendations of what to take along on your next trip, please join the Facebook Group. We talk about books, authors, reading, travel, and all the great stuff of life. You're welcome to join us there. You can also sign up for our monthly (or more likely quarterly) newsletter here.
Basic Challenge (an average of two books per month)
A book with a main character over 60 – The 100-Year-Old Man Who Climbed Out the Window ahd Disappeared;
A book with a main character under 25 – My Dear Hamilton; The Guest List; The Garden of Promises & Lies; West End Girls; Sooley;
A book written by someone under 30 – The Other Black Girl;
A book that has had a television adaptation – The Duke and I (Bridgerton on television)
A book about or set in Seattle – Secret Seattle: A Guide to the Weird, Wonderful, and Obscure (I WROTE THIS BOOK!)
A book by an author whose last name starts with the same letter as yours – His Majesty's Hope (MacNeil)
A book written by a debut author – The Kindest Lie;
A book with an LGBQT+ character or subject – The Queen's Accomplice;
A book with a black cover –The Echo Wife; Deadly Cross
A book that makes you feel hopeful – Sisters in the Law: How Sandra Day O'Connor and Ruth Bader Ginsburg Went to the Supreme Court and Changed the World
A book set in a destination that you haven't visited – Double Jeopardy (Maine)
A book about productivity
A book about or set in Scotland or set in the Caribbean
A book by a Jewish author – Champagne Widows: First Woman of Champagne, Veuve Clicquot
A book by a Black author – Born a Crime; Never Tell
A book with an ordinal in the title – The Third Daughter
A book with a map on the cover
A book about food that isn't a cookbook – The Kitchen Front;
A book with a color in the title – Yellow Wife
A book set in or by an author from your home state – The Things We Do For Love; The Vineyard at Painted Moon;
A book set in the 1920s – The Four Winds;
A book about or that features a conspiracy theory – Year One; The Prime Minister's Secret Agent; Northern Spy; The Last Thing He Told Me; While Justice Sleeps;
A book that's been sitting in your TBR (to be read) pile for too long – Still Life (the first in the Chief Inspector Gamache series);
Advanced Challenge (an additional six books)
And others that I've read – Three Hours in Paris; The Overstory; The Huntress; Then She Was Gone; Hush-Hush; The Return; The Last Days of John Lennon; The Wife Upstairs; The Consequences of Fear; Mrs. Roosevelt's Confidante; In Five Years; Eternal; People We Meet on Vacation; A Gambling Man; Such a Quiet Place; The Women of Chateau Lafayette; Survive the Night; Band of Sisters; The Forest of Vanishing Stars; The Shadow; The Paris Spy; A Fatal Grace; The Startup Wife; Our Woman in Moscow; The President's Daughter; Malibu Rising; The Paper Palace; The Night She Disappeared; State of Terror; Class Act; Beach Read; Beautiful World, Where Are You;
Who's in?
I'll be updating this list with the books that I've selected for each of these reading prompts. I hope you'll follow along. (You can see the books I read for the 2020 Travel Reading Challenge here.)