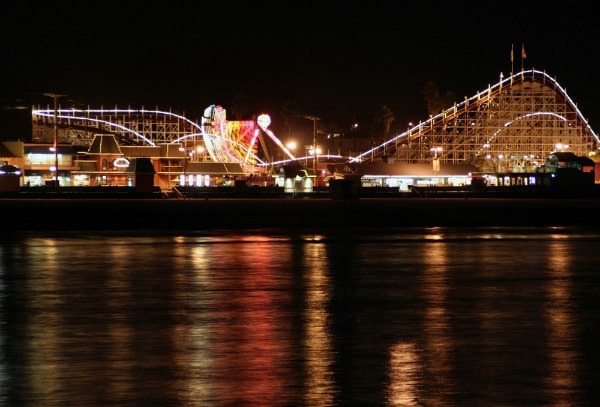 A guest post for today, Black Friday, as I take a long weekend off to enjoy time with family and friends.  With these great ideas to get you thinking, there's no reasons not to get away from San Francisco for a fun day trip.
—-
San Francisco is a wonderful place to visit not only because of all the things to see in the city, but because there are plenty of day trips you can take as well. San Francisco is located within 2-3 hours of many other must-see Northern California attractions. Here are five ideas for awesome day trips from San Francisco that will be sure to please visitors with a variety of interests.
Napa Valley – Located in Napa County north of San Francisco, Napa Valley is one of the top wine regions in the United States. It is an incredibly popular spot for travelers, with around 4.5 million people visiting each year. Most people go to Napa Valley to sample wine produced at the 450 wineries located here. If you've had enough wine, other interesting things to check out include hot-air balloon rides, gourmet restaurants, golfing and museums.
Sacramento – The capital of California is located around two hours away from San Francisco. You can take a free tour of the Capitol building and learn all about the architecture of the building and history of the governors of California. If you visit during the right time of year, you can watch the legislature in session from a viewing balcony. Sacramento also has more than 600 pieces of public art, so taking an art tour is a great way to see the art and learn about different areas of the city.
Monterey – This oceanside city is filled with history and marine life. Two hours south of San Francisco, Monterey is home to one of the largest aquariums in North America, the Monterey Bay Aquarium.  The area is a favorite for scuba divers due to the variety of sea life in the ocean. Monterey also has plenty of museums and more than thirty carefully preserved historic buildings to visit.
Santa Cruz – Most famous for its beautiful beaches and redwood forests, Santa Cruz is also only a two hour drive south from San Francisco. Many people consider Santa Cruz to be one of the best places to surf in California, but if surfing is not your thing, you can also go sailing, paddling or swimming. Other things to do include visiting UC Santa Cruz, the Santa Cruz Boardwalk (seen at night in the photo above) and the Mystery Spot, a supposed gravitational anomaly.
Sonoma – The city of Sonoma is an hour north of San Francisco. Sonoma may not be as well known for its wines as Napa Valley, but it's still a great place for wine lovers to visit. You can also visit El Pueblo de Sonoma, the largest historic plaza in California. This plaza is surrounded by several historic buildings such as the Mission San Francisco Solona and the Presidio of Sonoma.
Photo credit:  Shutterstock
—-
This is a guest post from Ryan Embly for Car Rental Express (CRX).  CRX can help you find cheap car rentals all across North America including the San Francisco Bay area.