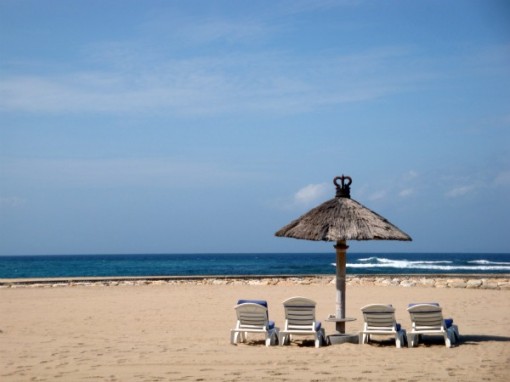 If you are tired of cold and gloomy weather, maybe it is time to stop daydreaming about scuba diving, sandy beaches, palm trees and warm sunshine, and do something about it.   You can start with making plans to visit some place exotic like Bali.  Bali beckons travelers from around the world each year, with its unbelievable warm breezes and beautiful scenery.  Imagine yourself on a luxury holidays in Bali, enjoying the crystal clear water and beautiful warm sandy beaches with their exquisite hotels. And don't forget those relaxing spa treatments that the island is famous for.
When planning your holiday, keep in mind the best time to visit is between April and October.  During this period, there will be less rainfall and humidity, and your practically guaranteed to have days filled with warm breezes and sunshine.
No matter how beautiful the beaches are, at some point you're going to be ready to see or experience a little something more.  When you're ready to do that, take a visit to Ubud.  Located in the heart of Bali, for over a century Ubud has been the center for music, dance and art. Ubud is also considered "royal town" and princes who bear the title "Tjokorda" or "Agung" still reside in palaces where their forefathers once lived. There are several palaces in Ubud, most of them found in a cluster around the main cross-roads near the Bud market. Several other "royal" towns may be found in the Ubud area, each with their own palaces.
If you are thinking about a visit to Bali in March or April, you may want to coincide your visit with Nyepi, a Balinese day of silence that precedes the beginning of the Hindu New Year. This important Hindu holiday provides a day for self-reflection, and the island virtually closes down for 24 hours – shops, beaches, everything.  It's a big switch from the normally busy-ness you'll find.  You'll find the most non-Hindu residents and visitors also observe the holiday and associated rituals which range from partying and revelry the day before, then a day of reflection, and finally a welcome to the new year shared with family and friends.
And if New Year celebrations interest you, the Tamil New Year is celebrated in Malaysia (a 3 hour flight from Bali) each year on April 14th.  By way of contrast with Nyepi, the Tamil holiday is full of more festive celebrations ranging from decadent decorations to feasting to the exchange of gifts.  In other words, more partying and less reflection.
Photo credit:  Public domain via wikimedia
NOTE:  This post is sponsored by Bridge and Wickers; the opinions expressed herein are those of the guest author, Jody Ferguson.