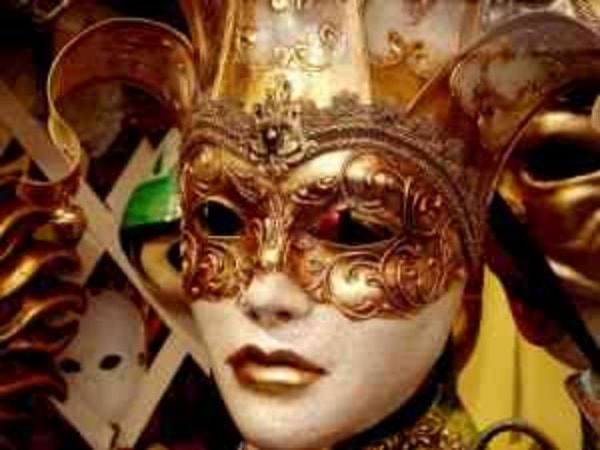 I'm currently on a plane (yay inflight wi-fi), heading to Shreveport-Bossier for my first Mardi Gras celebration.  When I was younger, the idea of partying and whooping it up at this quintessentially decadent holiday had great appeal with all the drinking, parades, and beads.  Somewhere along the way to adulthood, the allure faded and the idea of a Mardi Gras celebration had more appeal in my mind that in my reality.
At a recent travel event, however, I had the opportunity to meet and chat with some lovely people from the Shreveport-Bossier Convention & Tourist Bureau.  I've never been to Shreveport, but they shared the knowledge and enthusiasm about their area, and convinced me that Mardi Gras there was just as much fun, while still being primarily family friendly.  Sure, there were still some of the traditional activities – parades, beads, and plenty of partying – but it was dialed back a notch,
Hmmm. . . it sounded interesting.  I wanted to learn more.  And so today I'm heading there (as a guest of the Shreveport-Bossier Convention & Tourist Bureau) to experience their version of Mardi Gras.  And I'm pretty darned excited about it!  The itinerary includes parades, a Bal, some sightseeing, and plenty of food and drink.  Sounds like a great way to spend the weekend, and I'm looking forward to seeing what these cities on the "other side" of Louisiana, along the banks of the Red River, have to offer, not just during Mardi Gras but as a weekend getaway in general.
I'll be checking in our Foursquare and tweeting about what I'm doing all weekend, so feel free to keep up on where I am and what I think about it all.  While this is a sponsored trip, you can count on independent and honest opinions.
If you're looking for your own Mardi Gras festivities, consider some of these other top celebration sites:
New Orleans, Louisiana – Home to the largest, and probably the most well-known Mardi Gras celebration in the U.S.,
St Louis, Missouri – Not often associated with Mardi Gras, St. Louis has one of the largest Mardi Gras celebrations in the Midwest.
San Diego – Now in its 17th year, San Diego is trying to give New Orleans a run for their money.  Party central is the Gaslamp Quarter, and during the celebration is off-limits to those under 21 years of age.
Mobile, Alabama – Mobile boasts the longest Mardi Gras celebration in the U.S., and festivities officially got underway two months ago.  The Mobile Carnival Museum chronicles the history of the holiday, and the first celebration of Fat Tuesday back around 1703.
Miami, Florida – Always hot and sultry, South Beach puts their own special spin to the holiday.  The weather, and the partying, are hot, hot, hot!
Photo credit:  SXC