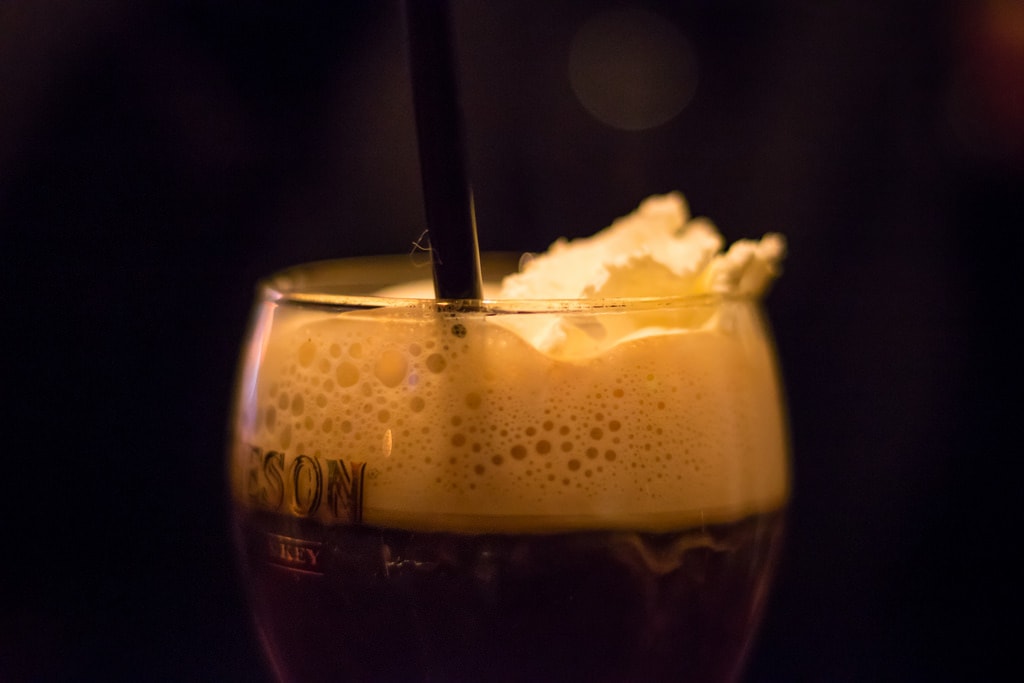 The origin of the Irish Coffee is highly disputed, but I like the version that it was first served here in the United States at the Buena Vista Café in San Francisco.  Located at the corner of Hyde and Beach, the Buena Vista was once a boarding house before being converted into a saloon in 1916.  One evening at the saloon, Pulitzer Prize winner travel writer Stanton Delaplane worked with Buena Vista owner Jack Koeppler to recreate a drink that Delaplane had sampled while at Shannon Airport in Ireland.  The two tried and tried to recreate the drink with the properly floating layer of cream on top, and it's said that the two nearly passed out from the tastings until they got it right.
Today the Buena Vista, which is Spanish for "good view", offers good views of the San Francisco Bay, as well as a full menu and that traditional Irish Coffee.  They've perfected the recipe and claim that while it may be copied, it's never been equaled.  On a cold, dreary, San Francisco day, stop off for an Irish Coffee and see if you agree.
Location:  2765 Hyde St (at Beach), San Francisco.
Hours:  Monday-Friday, 9 am-2 am; Weekends 8 am-2 am
Photo by Infomastern

For Pinterest: