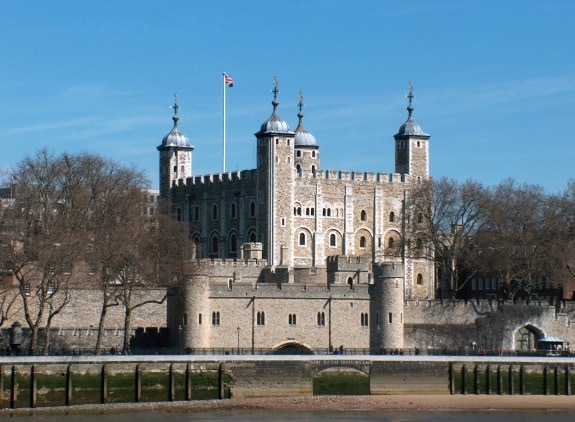 Are you tired of doing the same thing day in, day out?  Do your travel plans seem a bit routine?  Have you gotten stuck in a rut?  Today we have a guest post from travel writer Andrea Kirkby who is trying to convince us of ways to look at things differently while in London.
—-
I recently met up with a friend who has been living in West London for a while.  After being there a month or so, he found that he was sticking to a rather regular pattern of commuting, rarely going out of his particular area and not seeing much of the city.
Most of us get like that after a while, but he decided to do something about it.  Every time he went to a meeting or to visit a friend, he decided to get off the tube one stop before the one he wanted and walk the rest of the way – trying to find the most interesting route as well (not to mention burning off some extra calories!).
So on one trip to the British Library he found himself wandering around Old St Pancras and the canal – a secret world tucked away behind King's Cross and St Pancras stations. It's a strange, rather gothic world, with old plane trees stained black by pollution, sinister mausoleums and looming old tenement blocks that must surely harbor dark secrets – a madwoman locked up in the attic or werewolves living on the fifth floor!
It's far too easy, whether as a tourist or resident, to approach London as a set of objectives; I'm going from Westminster to the National Gallery, or from the City to a meeting in the West End and then back again. We use the most efficient transport or the main road, we get there, see the sight or do the job and never realize what we're missing en route. So little subversions (like getting off one stop before) are a way to stop the city from getting stale and to force ourselves to discover it.  And they can also be an amusing game to play.
Try seeing Monopoly London.  Throw the dice and see where you will end up today.  Park Lane or Old Kent Road?  Pall Mall or Oxford Street?
Or pick two destinations from the Monopoly board and try to link them up (this works best if you introduce a rule that you can't pick two from the same side of the board; and please try to do it without going directly to jail).
The Underground also lends itself to playing games.  Unfortunately you can no longer go all the way round the Circle line because it now stops at Edgware Road – but you could explore a single tube line from end to end in a single day. Upminster to Wimbledon, Cockfosters to Terminal 4, Harrow & Wealdstone to Elephant & Castle. Or you could play a sort of dot-and-carry-one game of walking between alternate tube stations on one line.  You might see nothing much – or you might find some quite unexpected sights.
For those who have regular journeys to make, there's another good game which comes from an actor friend of mine.  Every time she goes to the theatre during a run of performances, she has to take a different route – that's her superstition (other actors have lucky underwear or little rituals they perform).
Just taking a right rather than a left turn at the end of the road can take you somewhere quite unexpected.
And just in case you end up getting lost after all those subversive diversions, it might make sense to stay in a very centrally-located hotel like Rubens at the Palace – a 4 star hotel near Victoria (who have sponsored this post).
Photo credit:  pikous @ flickr