I'm in the process of putting together my "bucket" list for travel destinations and experiences, and will be posting it in a couple of days.  A bucket list is a list of those must-do and must-see things that you want (or need) to accomplish before you die.  The expression comes from the movie The Bucket List starring Morgan Freeman and Jack Nicholson, where their two characters created a list of things that they wanted to do before they kicked the bucket.
My travel bucket list is long, and every time I cross a few things off, it seems like I discover something new to add.  Perhaps that doesn't make it a true bucket list, but it's my list and I get to call it what I like.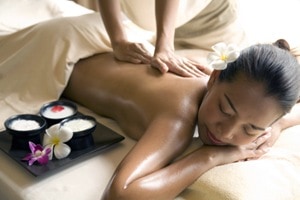 One of the destinations that's on my bucket list is Thailand.  Best gal pal, Anita, and I continue to talk about travel to Thailand, and may be able to make the trip sooner rather than later.
Here are some of the reasons that we've identified why we think Thailand sounds so appealing, and some of the things we like to do and experience:
Bangkok – Spend a day in the busy city checking out the markets, doing some people watching, and getting a feel for the pulse of the city.  Sure, it's crowded, noisy, and a bit gritty, but so are Rome and New York City and both of us love them.  I want to experience the city, although I don't want to stay for any prolonged time here.
Luxury hotel and spa – After hearing so much about the pampering and service at luxury Asian properties, I'd love to spend a day feeling like I was one of the rich and famous.  The treatments that I've read about sound divine, and although my budget could only accommodate a day of this luxury, it would be fun to experience it.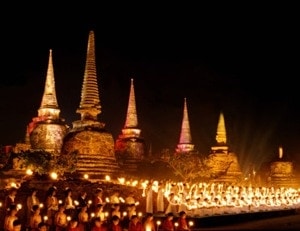 Custom clothes – I still need to pull out business attire every once in awhile, and the suits in my closet are looking a little dated and shabby.  I'd love to have a custom suit made, one that fits perfectly in all the right places, is made of a fabric that I love, and serves as a practical, yet special, reminder of a vacation trip.  I know the prices for custom clothing aren't at the bargain level that they were, but it's still an affordable treat that I could fit into the budget.
Temples – A little taste of culture is good, and temples are an easy way to start.  The history and culture that surrounds the temples fascinate me, although my knowledge is minimal.  A little research and reading before arrival would help give me good basis to understand what I'd be seeing.
Cooking and food – I'm pretty adventurous in eating, within limits, so enjoying the local dishes would be a real treat.  Even better, though, would be taking a cooking class.  I know that many of my favorite dishes are time intensive, but it would be wonderful to know how to recreate them at home.  Noodle dishes are a real favorite of mine.
Beaches – After all that traveling, shopping, and touring, it's time for a little rest and relaxation, and from what I hear about the beaches of Thailand, I can't go wrong.  I'd love to stay somewhere that had those cottages that are built out over the water.  The kind of stilts, or at the end of a long dock, where the ocean surrounds you.  I can imagine myself sitting with a cup of coffee in the morning, perhaps reading a good book or doing some writing in the quiet hours.  Or, chatting with a friend over a glass of wine while watching the sunset and planning the day to come.  The quiet and stillness may be forced by the location, but it's a necessity that I don't often allow myself.  Oh, and a massage on the beach would be nice, too!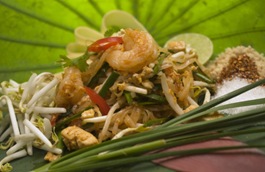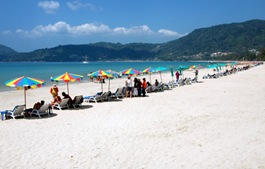 I know I've missed much of what Thailand has to offer, and even this list would require a fairly crowded schedule.  What do you think I've missed?  What can I comfortably do and see in a relatively short period of time?  And, if you can help with suggestions, ideas, accommodations, tours, or have other recommendations, I'd love to hear from you.  Please leave a comment below, or email me.
NOTE:  This post is sponsored by the Tourism Authority of Thailand, who also provide the photographs.  The opinions expressed are my own.