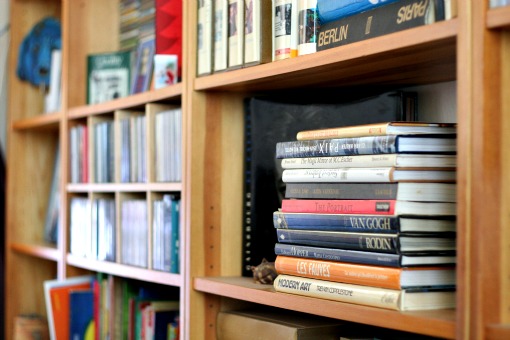 With the Seattle summer weather set to reach 100 degrees this week, I'm enjoying some time lounging around with a good book or two. Whether you're looking at hours on a plane, lounging by the pool,  sacked out in a hammock, or hiding away at a cabin, here are some summer vacation reading recommendations.
I've based these recommendations on the PopSugar 2017 reading challenge. You can find the full list of challenges at the end of this post, and previous book recommendations here and here. There's some pretty heavy stuff on the list, but for summer, I've tried to keep things a little more light and breezy. There's plenty of time to tackle heavier tomes once this heat wave passes.
I've included affiliate links in the list below. That means if you opt to click through and buy something, a small commission may come my way (whether you buy the book or something else). It's just one of the ways that I can support this site and it doesn't change the price of any of your purchases. I'd really appreciate your making any purchases on Amazon via one of these links.
The Man with the Golden Typewriter
Author: Bloomsbury Publishing, Fergus Fleming, editor (buy it here)
Synopsis:  On August 16, 1952, Ian Fleming wrote to his wife, Ann, "My love, This is only a tiny letter to try out my new typewriter and to see if it will write golden words since it is made of gold." He had bought the golden typewriter as a present to himself for finishing his first novel, Casino Royale. It marked in glamorous style the arrival of James Bond, agent 007, and the start of a career that saw Fleming become one the world's most celebrated thriller-writers. And he did write golden words. Before his death in 1964 he produced fourteen best-selling Bond books, two works of non-fiction and the famous children's story Chitty-Chitty-Bang-Bang.
My thoughts: As a big fan of James Bond, I've seen all the movies and read most of the books, I wanted to read this to get an idea about the other behind the 007 legend. These letters reveal that Fleming was both dedicated writer (banging out words daily on a rigorous schedule), but also full of doubt about the sustainability of his now legendary character. Although he was charming when responding to readers, even when they nitpicked details of his books, his letters to his publishers, editors, and other writers revealed a pomposity that I found off putting. Maybe it's not such a good idea to peek behind the curtain.
Category: A book of letters.
I Will Teach You to Be Rich
Author:  Ramit Sethi (buy here)
Synopsis: At last, for a generation that's materially ambitious yet financially clueless comes I Will Teach You To Be Rich, Ramit Sethi's 6-week personal finance program for 20-to-35-year-olds. A completely practical approach delivered with a nonjudgmental style that makes readers want to do what Sethi says, it is based around the four pillars of personal finance- banking, saving, budgeting, and investing-and the wealth-building ideas of personal entrepreneurship.
My Thoughts: I am not the intended audience for this book, leaving my 20s and 30s far behind, but it seemed like a book that could be a great gift for family members finishing school and starting out into the work force. It has sold millions of copies, garnered great reviews, and I needed to give it a read before gifting it to anyone. There's solid advice in here, a common sense approach that recognizes the need for a few luxuries in life rather than total deprivation, and there are some good takeaways even for us in the Baby Boomer generation.
Category:  A bestseller from a genre you don't normally read (personal finance)
Chaos:  A Kay Scarpetta Novel
Author: Patricia Cornwell (buy here)
Synopsis:  Even before Scarpetta's headquarters, the Cambridge Forensic Center, has been officially notified about the case, Marino and Scarpetta's FBI agent husband Benton Wesley receive suspicious calls, allegedly from someone at Interpol. But it makes no sense. Why would the elite international police agency know about the case or be interested? With breathtaking speed, it becomes apparent that an onslaught of interference and harassment might be the work of an anonymous cyberbully named Tailend Charlie, who has been sending cryptic communications to Scarpetta for over a week.
My Thoughts:  Although it's been awhile since I've read anything in the Kay Scarpetta series, I chose this selection on the recommendation of a friend. She thought I'd like the combination of good old forensics coupled with the cyber angle. She was right. It was a compelling read, combining fascinating bits of science in a thriller. I'm not sure I'll rush to pick up another in the series, the character of Kay Scarpetta is becoming far more annoying than endearing, but picking up this book was like checking in with an old friend – glad I did, can wait for awhile before I do it again.
Category:  A book with a subtitle
The Art of Racing in the Rain
Author: Garth Stein (buy here)
Synopsis: Enzo knows he is different from other dogs: a philosopher with a nearly human soul (and an obsession with opposable thumbs), he has educated himself by watching television extensively, and by listening very closely to the words of his master, Denny Swift, an up-and-coming race car driver.
My Thoughts: I selected this book based on recommendations from other readers doing the reader challenge, and just from reading the synopsis, I knew this was going to be a tear jerker. The story chronicles the life of the dog, from coming home as a puppy through his death, and his earnest belief that a well lived dog's life means he'll be coming back in the next life as a human. Does he make it? You'll have to decide as you follow his insight about the human condition learned at the hands of the family who loves him.
Category:  A book from a nonhuman perspective
The Mountain Between Us
Author: Charles Martin (buy here)
Synopsis:  When the last outgoing flight is canceled due to a broken de-icer and a forthcoming storm, Ben finds a charter plane that can take him around the storm and drop him in Denver to catch a connection.   And when the pilot says the single engine prop plane can fit one more, if barely, Ben offers the seat to Ashley knowing that she needs to get back just as urgently.   And then the unthinkable happens.  The pilot has a heart attack mid-flight and the plane crashes into the High Uintas Wilderness– one of the largest stretches of harsh and remote land in the United States.
My Thoughts: The wilderness category was not one that thrilled me; I've read enough man against nature type of stories. This selection also came from the other readers doing the challenge. A plane crash on the side of a mountain and the fight to survive combine with a bit of a love story to give a mostly happy ending. Not an in depth read, but plenty there for light summer vacation reading.
Category:  A book set in the wilderness
Nancy Drew and the Secret of the Old Clock
Author:  Carolyn Keene (buy here)
Synopsis: A special treat for Nancy Drew fans, and any reader who's new to the series, this is a new release of the very first book in the series. For more than 80 years, Nancy Drew has been a popular young detective. In this plot that launched the series, Nancy has to help Mr. Crowly's friends find his missing will before the evil Topham family steals his full inheritance.
My Thoughts: The Nancy Drew series of detective mysteries were some of the first books I read independently. I kept a list of all of the books in the series and checked them off as I finished each of them. Nearly every Saturday morning I'd head to my local public library to find new Nancy Drew books. Much has been written about whether or not she was a proper role model for young girls, after all, the series originated in the 1930s, a distinctively different era for women's' rights. What always attracted me to the Nancy Drew series was her choice to have adventures, which was a decidedly different life than I had. I'm not sure that I wanted to grow up to become Nancy Drew, but I was definitely attracted to a life of adventure.
Category:  A book you loved as a child
Behind Closed Doors
Author: B.A. Paris (buy here)
Synopsis: Some might call this true love. Others might wonder why Grace never answers the phone. Or why she can never meet for coffee, even though she doesn't work. How she can cook such elaborate meals but remain so slim. Or why she never seems to take anything with her when she leaves the house, not even a pen. Or why there are such high-security metal shutters on all the downstairs windows. Some might wonder what's really going on once the dinner party is over, and the front door has closed.
My thoughts: Trigger alert. (That's what we're supposed to say now before we write about something that could be troubling.) This psychological thriller deals with issues of domestic violence – physical, psychological, and emotional. I'm a fan of psychological thrillers, and most plot lines are deeply disturbing, and I found this one deeply satisfying. This is the author's debut novel. It's been optioned for a movie, and I'll be standing in line for it.
Category:  A book by an author from a country you've never visited (England, and yes, I still haven't been there)
The Girl You Left Behind
Author: Jojo Moyes (buy here)
Synopsis: Paris, 1916. Sophie Lefèvre must keep her family safe while her adored husband, Édouard, fights at the front. When their town falls to the Germans in the midst of World War I, Sophie is forced to serve them every evening at her hotel. From the moment the new Kommandant sets eyes on Sophie's portrait—painted by her artist husband—a dangerous obsession is born, one that will lead Sophie to make a dark and terrible decision. Almost a century later, Sophie's portrait hangs in the home of Liv Halston, a wedding gift from her young husband before his sudden death. After a chance encounter reveals the portrait's true worth, a battle begins over its troubled history and Liv's world is turned upside all over again.
My Thoughts: Last year I read a lot of fairly heavy books set during WWII and the Vietnam War. Given the state of current events, I couldn't tackle another non-fiction wartime option and I had already read a lot of the classic novels from the category. I opted for something lighter with this book about stolen art from WWII. The title of the book refers to the title of a painting and a theme that we see often in the headlines (and movies like [amazon_textlink asin='B00II399HG' text='The Monuments Mens' template='ProductLink' store='travelingwithmj-20′ marketplace='US' link_id='53a61f34-7562-11e7-b273-412d6b9d0766′]), and provides a closer look at the choices people make to survive war.
Category:  A novel set during wartime
The Murderer's Daughter
Author: Jonathan Kellerman (buy here)
Synopsis: A brilliant, deeply dedicated psychologist, Grace Blades has a gift for treating troubled souls and tormented psyches—perhaps because she bears her own invisible scars: Only five years old when she witnessed her parents' deaths in a bloody murder-suicide, Grace took refuge in her fierce intellect and found comfort in the loving couple who adopted her. But even as an adult with an accomplished professional life, Grace still has a dark, secret side. When her two worlds shockingly converge, Grace's harrowing past returns with a vengeance.
My Thoughts: When it comes to psychological thrillers, Jonathan Kellerman is one of the first authors that I think of. This book was the first that I've read that wasn't part of his Alex Delaware series. Kellerman is a psychologist himself, and his medical and scientific knowledge in the field infuse a riveting authenticity to his story telling. Sure, I had to take some leaps of faith in the plotting, but his characters rang so true that I was willing to overlook that. This is a first rate author and one that I'll need to pick up again.
Category:  A book with a family member term in the name (advanced list)
Silent Honor
Author: Danielle Steel (buy here)
Synopsis: On February 19, Executive Order 9066 is signed by President Roosevelt, giving the military the power to remove the Japanese from their communities at will. Takeo and his family are given ten days to sell their home, give up their jobs, and report to a relocation center, along with thousands of other Japanese and Japanese Americans, to face their destinies there. Families are divided, people are forced to abandon their homes, their businesses, their freedom, and their lives. Hiroko and her uncle's family go first to Tanforan, and from there to the detention center at Tule Lake. This extraordinary novel tells what happened to them there, creating a portrait of human tragedy and strength, divided loyalties and love. It tells of Americans who were treated as foreigners in their own land. And it tells Hiroko's story, and that of her American family, as they fight to stay alive amid the drama of life and death in the camp at Tule Lake.
My Thoughts: This is an unlikely choice, part of the reason why I was attracted to it – after all, one component of the challenge is to encourage you to read books you might otherwise pass by. That was definitely the case with this selection, as I was leaning toward something from the best seller list. I'm glad I gave it additional thought.
Known for her impressive list of romance novels, Danielle Steel's ability to weave in history to her stories often gets short shrift. I was attracted to this story because of the very human slant it put on a difficult time in our history. Growing up in the Pacific Northwest, I know plenty of people whose family lived in the internment camps set up during WWII. The location of one of those large camps is not too far from my home today. This story is told through the eyes of a family, two who are immigrants, three who are American born, all of them caught in the fearful hysteria after the bombing of Pearl Harbor. Yes, this is wrapped in a love story, but it's far more than a romance novel. It's a story about love of family and love of country at a time when we were not all that lovable. Don't dismiss this one.
Category:  A book about an immigrant or refugee (advanced list)
So far, I've read 21 of the 40 challenges in the basic list and three of 12 in the advanced list. I'm a little under halfway through the challenge at a point a little more than halfway through the year. I need to pick up the pace a bit, but I remain confident I'll complete it by the end of the year.
Are you doing the PopSugar reading challenge? Do you have any vacation reading suggestions from the challenge to offer?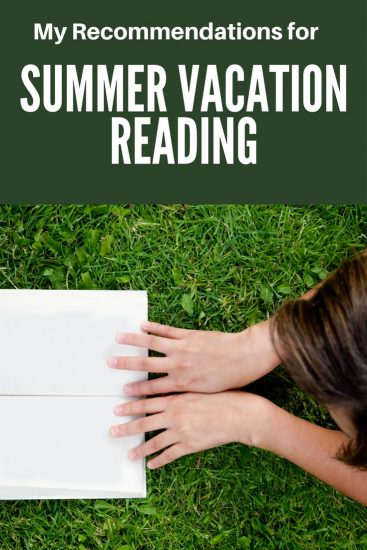 Read the full ultimate reading challenge list, along with my reading selections for each, below:
2017 Popsugar Ultimate Reading Challenge
1. A book recommended by a librarian
2. A book that's been on your TBR list for way too long
3.A book of letters – The Man with the Golden Typewriter
4. An audiobook
5. A book by a person of color
6. A book with one of the four seasons in the title
7. A book that is a story within a story
8. A book with multiple authors – The House of Secrets by Brad Meltzer & Tod Goldberg
9. An espionage thriller
10. A book with a cat on the cover – No Cats Allowed by Miranda James
11. A book by an author who uses a pseudonym
12. A bestseller from a genre you don't normally read – I Will Teach You to be Rich
13. A book by or about a person who has a disability
14. A book involving travel – Girls Who Travel by Nicole Trilivas
15. A book with a subtitle – CHAOS: A Kay Scarpetta Novel
16. A book that's published in 2017
17. A book involving a mythical creature
18. A book you've read before that never fails to make you smile – The Velveteen Rabbit by Margery Williams
19. A book about food
20. A book with career advice – Travel Writing 2.0 by Tim Leffel
21. A book from a nonhuman perspective – The Art of Racing in the Rain
22. A steampunk novel
23. A book with a red spine
24. A book set in the wilderness – The Mountain Between Us
25. A book you loved as a child – Nancy Drew & the Secret of the Old Clock
26. A book by an author from a country you've never visited – Behind Closed Doors
27. A book with a title that's a character's name – Defending Jacob by William Landay
28. A novel set during wartime – The Girl You Left Behind
29. A book with an unreliable narrator
30. A book with pictures – Wild Tales: A Rock & Roll Life by Graham Nash
31. A book where the main character is a different ethnicity than you – Cross the Line by James Patterson
32. A book about an interesting woman – The Princess Diarist by Carrie Fisher
33. A book set in two different time periods – Cooking for Picasso by Camille Aubray
34. A book with a month or day of the week in the title
35. A book set in a hotel – The Dollhouse by Fiona Davis
36. A book written by someone you admire – The Whistler by John Grisham
37. A book that's becoming a movie in 2017
38. A book set around a holiday other than Christmas
39. The first book in a series you haven't read before – One For the Money by Janet Evanovich
40. A book you bought on a trip
Advanced Challenge:
1. A book recommended by an author you love
2. A bestseller from 2016
3. A book with a family member term in the title – The Murderer's Daughter
4. A book that takes place over a character's life span
5. A book about an immigrant or refugee – Silent Honor
6. A book from a genre/subgenre you've never heard of
7. A book with an eccentric character
8. A book that's more than 800 pages
9. A book you got from a used book sale
10. A book that's been mentioned in another book
11. A book about a difficult topic – Hillbilly Elegy by J.D. Vance
12. A book based on mythology