2015 was a different year of travel for me. Typically, I travel 7-10 days each month, rounding out with some local trips and experiences. This past year, however, I found that I was gone for weeks at a time, often coming home for a day or two to unpack and head off again. I don't that this was any better (or worse) than previous years, but one advantage was that I did get some extended time here at home to balance things out.
I visited four new countries, made three trips to Europe and two to Asia, went on three cruises. Plus, a whole lot of domestic trips. Let's take a look at what kept me busy this past year.
January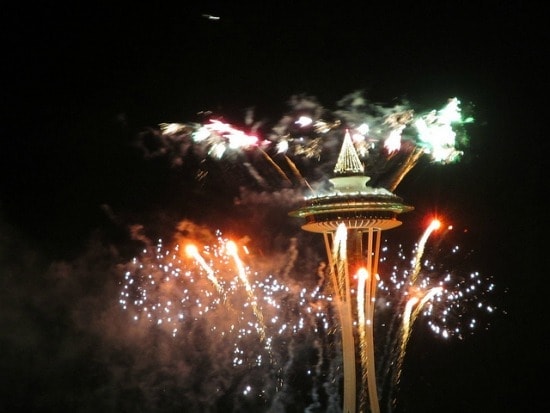 The year started in Seattle, with a traditional New Year's Eve celebration at one of my favorite restaurants (El Gaucho) an overnight at the Seattle Westin Hotel, fireworks off the Space Needle, followed by "breakfast" at Top Pot Doughnuts. It's become an end of year/first of year tradition, and I'll be doing it again to welcome in 2016.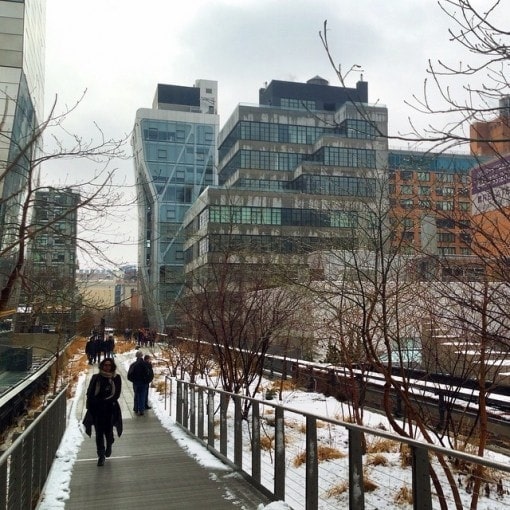 January was also a return to New York City for a few days. The trip included a day at the New York Times Travel Show, a chance to review two hotels (The Kimberly and Hotel Giraffe), and to share one of my favorite cities with a 12 year old extended family member. We saw a show on Broadway (Mama Mia), visited Nintendo World, walked the Highline (in photo above), checked out a few other museums, and ate lots of great food. I'm looking forward to a return visit sometime this year.
February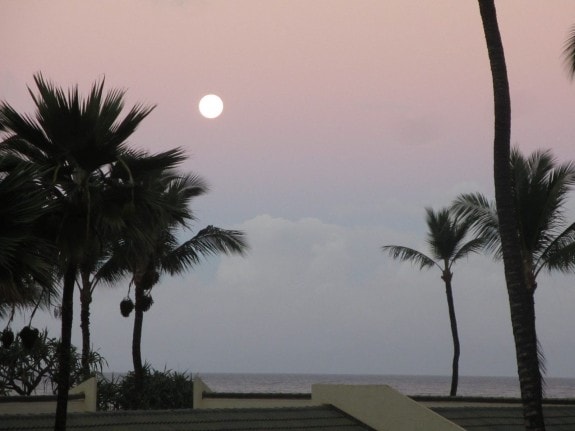 February was a fairly low key month, with most of my travels related to layovers in Hawaii. I spent some time on Maui, after an absense of several months, and I tried to enjoy a more relaxed pace. It was also a chance to rest up for a very busy coming month of travel.
March
In early January I flew off to Berlin for the annual ITB Berlin Show. ITB Berlin is the world's largest travel show and has both a trade and consumer component. I attended the trade component with TBEX colleagues. I haven't seen enough of Berlin, yet, but one trip I'll plan to stay on and see more.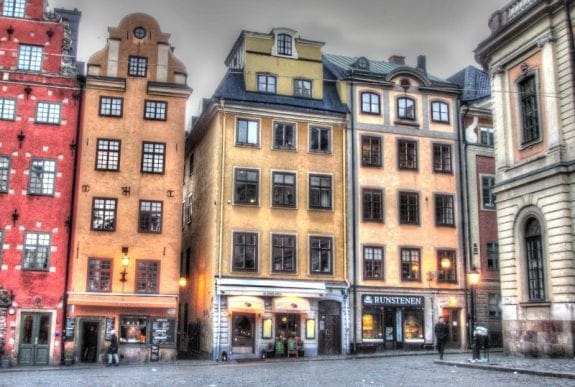 After Berlin, I flew home via Stockholm, where I spent a few days in secret preliminary touring for TBEX Europe 2016. It was first visit to Sweden (YAY, another new country), and I loved my time there. The food was delicious and I met with some great people, but the highlight was a visit to the Abba Museum. Kitschy, I know, but I went around humming Dancing Queen and Take a Chance on Me for weeks! I'm looking forward to spending more time there, and exploring the greater area, this summer.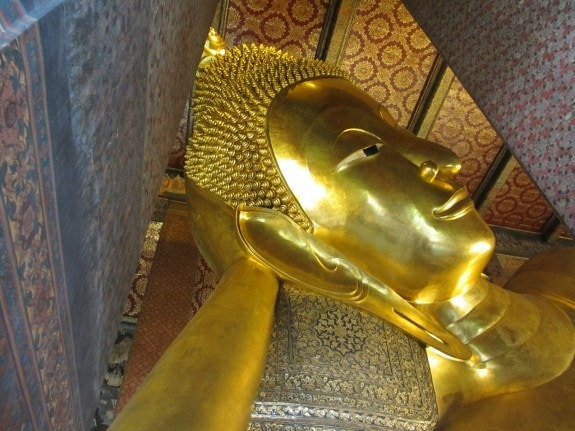 I had a short week at home and then is was off to Bangkok for a week, part of the official TBEX site visit and press trip. Although I was kept pretty busy with business meetings, I did have time to visit Wat Arun (Temple of Dawn), Wat Pho (Temple of the Reclining Buddha, in photo), saw a Muay Thai boxing match, rode the ferris wheel and shopped at Asiatique, and ate lots and lots of delicious food.
On my way home from Bangkok, I had a full day layover in Seoul, South Korea (another new country). I went to the hotel, explored a little of area around it, and caught up on some rest and work before heading home. What I should have done is take advantage of the FREE day tours offered at the airport. There's everything ranging from a couple hours to a full day and that choice would have given me a chance to see far more than I did. Lesson learned and filed away for a future trip.
April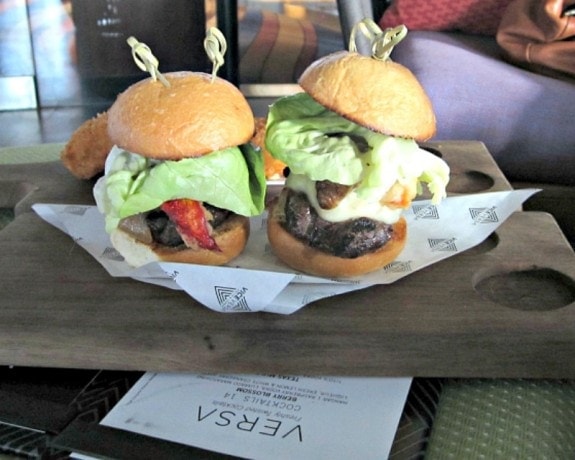 I barely had time to catch my breath and I was off to Las Vegas for NMX. I was privileged to be a speaker on a panel about creating conferences and conference programming, along with Chris Ducker and Kelby Carr. Lively conversations with entrepreneurial friends is always a great time. I enjoyed spending time with Elaine Schoch and we slipped away to Vice Versa Lounge for some cocktail and appetizer tasting.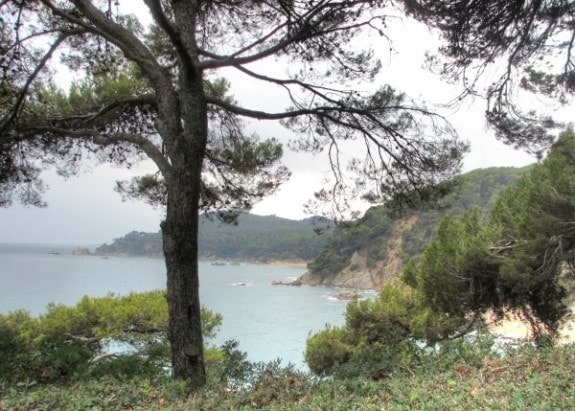 Toward the end of the month it was a return trip to Spain, this time to the seaside town of Lloret de Mar. I was there for about a week, spending time with blogger friends at TBEX Europe and enjoying the great food of Catalunya. Oh, the ham! I also learned why the mojito is such a popular drink in this area of Spain, and the connection that they have with Cuba.
May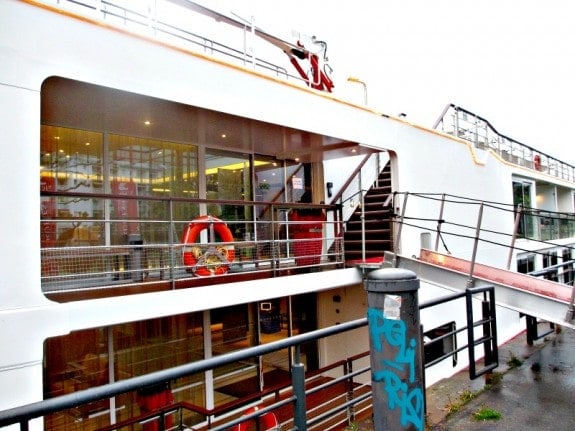 From Lloret de Mar we headed back to Barcelona and a flight to Frankfurt to start a Viking River Cruise on the Rhine. Viking has become known in large part due to its sponsorships on PBS. Don't those commercials before Downton Abbey make you swoon? Their reputation for quality and detail is well deserved, as I discovered as we cruised from Frankfurt to Amsterdam on the Viking Eistla.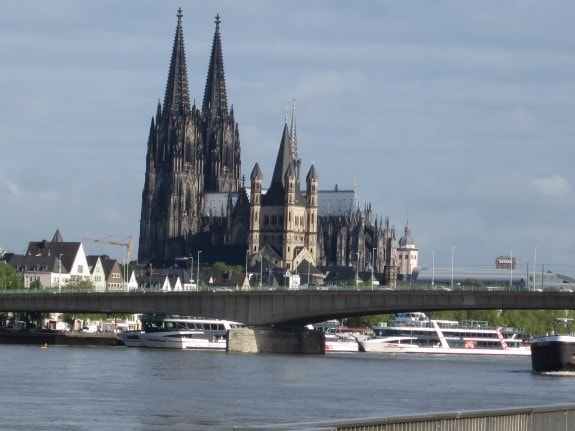 Our itinerary was the "Legends of the Rhine." Although that specific itinerary is no longer offered, the stops have been incorporated into other similar itineraries.  We particularly enjoyed Heidelberg and Cologne (in photo), both cities that we probably wouldn't have chosen to visit on our own. It was also a chance to spend a little more time in Amsterdam. River cruising isn't for everyone, but it definitely is for me.
June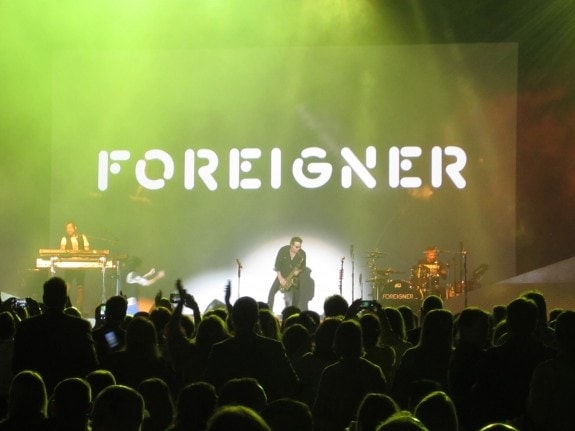 June was an opportunity to head to Orlando for IPW, the annual U.S. Travel and Tourism event. It was also an opportunity to meet up with friends that I only see at these type of events. And yes, us baby boomers sang along with Foreigner songs when they entertained at lunch.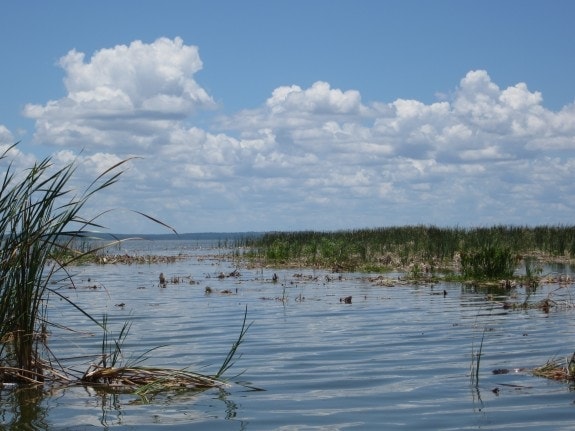 In addition to the trade show part of the event, there were plenty of day trips and events that were a lot of fun. It was an opportunity to check something off my bucket list – visiting the Everglades – when I zipped around in an airboat and learned more about the flora and fauna of the area.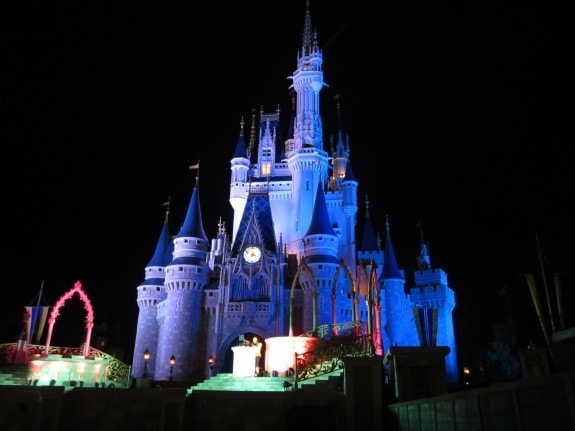 Many of the activities centered around the Orlando theme park attractions, including Walt Disney World and Universal Orlando. Julie, from the Little Kitchen, and I spent lots of time eating our way through the evenings. Butterbeer in the Wizarding World of Harry Potter? You bet! Ditto for a regular beer at Moe's (from the Simpson's).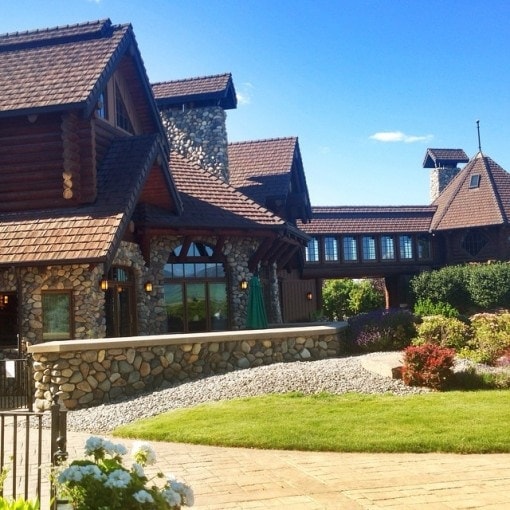 June also was an opportunity to visit some wineries on the eastern side of the state with a social media project for Buick. It might seem odd that Buick would sponsor a wine related event, but I assure you, there was no getting behind the wheel after a glass of wine. Instead, we have drivers who took us from Pasco to Walla Walla, with wine stops in between, giving us a chance to eat, drink, tweet, and post photos on Instagram. I didn't know any of the other participants on this trip, so it was fun for me to meet new people and learn about some of their food and wine favorites.
July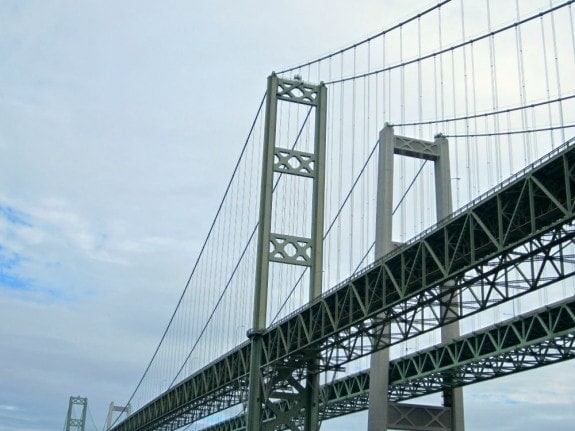 Summer weather is great in Seattle, so it's a time I try to enjoy things closer to home. For July, that meant a sunny weekend in Gig Harbor (to the west of Tacoma, just across the Narrows Bridge).  We stayed at the Maritime Inn (review coming) for a couple of nights, and had the opportunity to wander around the community.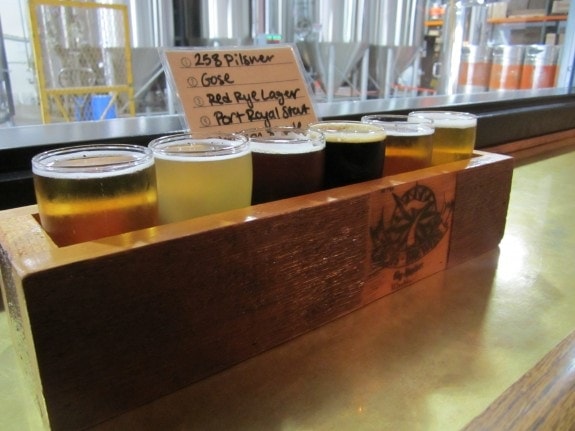 The timing was ideal and we caught Thursday night Sip & Stroll, a chance to wander through the shops where each one was serving a special wine. It was also the weekend for the Gig Harbor Wine Festival, a chance for even more food and wine tasting. I hadn't spent any time in Gig Harbor for quite awhile, and a number of great restaurants and cafes have opened up. We went to a wine maker's dinner, enjoyed a boat tour of the harbor, checked out a local distillery, and also a local brewery. I'll have some specific recommendations soon.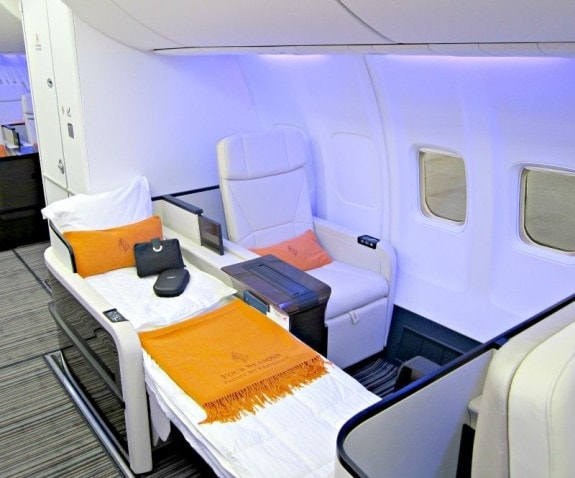 July was also a chance to visit the Four Seasons jet while it was at Boeing Field. Unfortunately, this is one trip that went on without me, though. Maybe one day.
August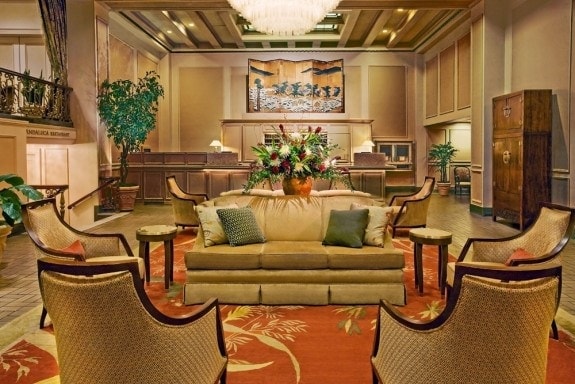 August was another month spent enjoying Seattle, with a stay at Seattle's Mayflower Park Hotel. I love being a tourist at home, and staying in the city was an opportunity to enjoy the Pike Place Market, Seattle Art Museum, and the Experience Music Project. It's also an opportunity to enjoy a bottle of wine without the worry about who is driving home.
I plan to share a lot more ideas about where to stay in Seattle, along with things to do and where to eat and drink. I have a couple of things already planned for the new year, so keep an eye out for those if you're interested in Seattle.
September
horror film at Halloween Horror Nights 25." width="575″ height="311″ />
September marked a return to a couple of destinations, the first Universal Orlando, this time for the 25th annual Halloween Horror Nights. What a crazy amount of fun this was – a night spent going through all nine haunted mazes! My friend Dani came along with me, and got to learn a little bit about what it is that I do on a press trip. She was great company and lots of fun.
The next trip marked a return to Portugal, this time for another river cruise with Viking River Cruises. It was a social media cruise, which meant that I got to spend a fabulous 10 days with some very good friends.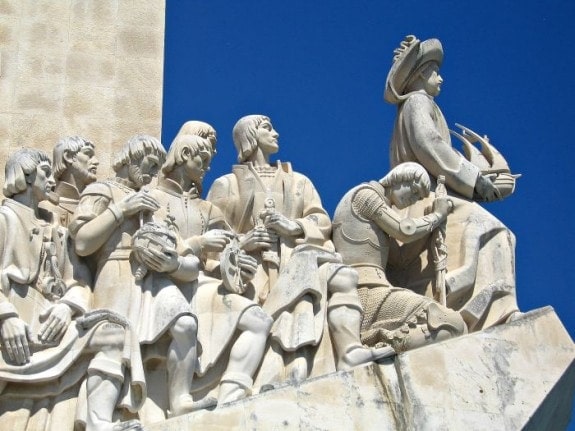 We first spent a couple of days in Lisbon, an opportunity to see some of the historical landmarks, learn about Fado, explore the city, and catch up with one another.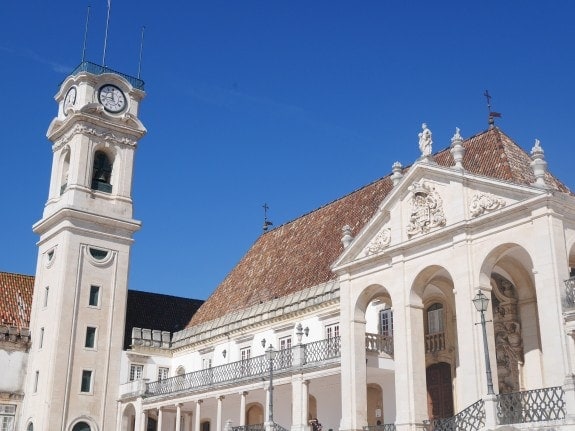 En route to our embarkation, we first stopped in Coimbra. This city is the former capital of Portugal, and is preserved medieval town. It's well known for its historic university – the University of Coimbra – which is built on the grounds of a former palace. Students wear cloaks on campus, making them look like students right out of a Harry Potter movie.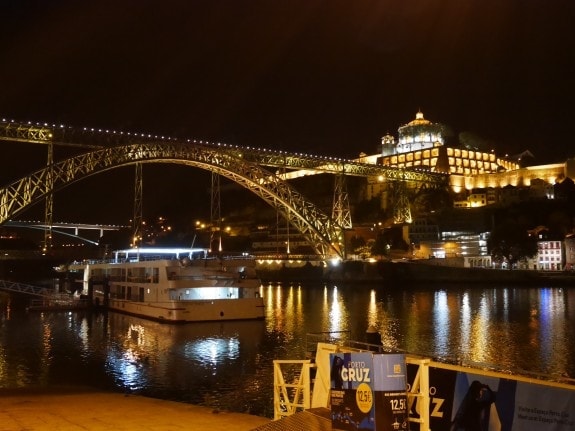 Porto was our embarkation point for our cruise on the Viking Torgil. The city is known for its stately bridges than span the Douro River, and for its medieval district with narrow cobblestone streets. And, of course, for its Port wine production. The entire Douro Valley is a UNESCO World Heritage Site.
Our Douro River Cruise made several stops along the river, going as far as Salamanca, Spain, before returning to Porto and a flight home.
October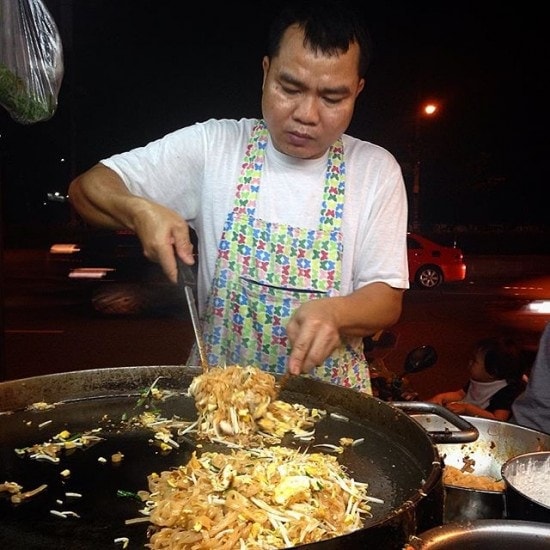 I was only home for two days before catching a flight to Bangkok for the inaugural TBEX Asia/Pacific. Bangkok, again, is one of my favorite cities to visit, for so many different reasons, not the least of which is food. You just can't beat some noodles from a street cart and a cold beer.
On this visit to Bangok, I was able to check off another item on my bucket list – having some custom made clothes.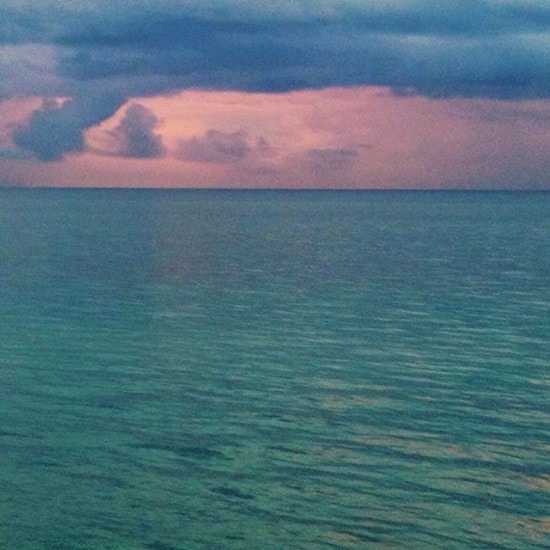 I had nearly a week back in Seattle, when it was off to Fort Lauderdale, Florida, for a week at TBEX North America. There was a bit too much rain there, sort of like Seattle, which meant a haze over everything, but the ocean and clouds were still beautiful.
November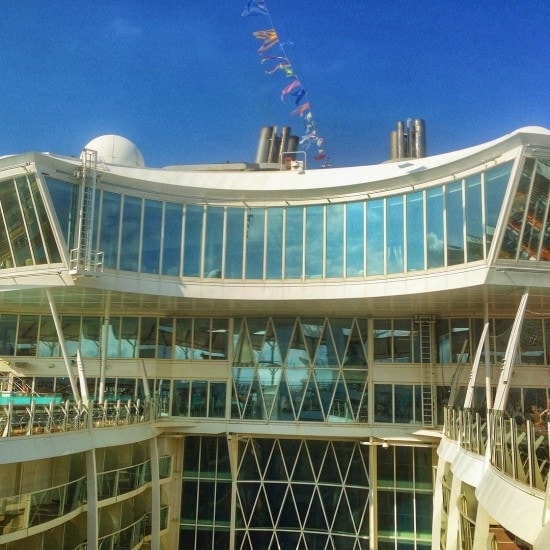 Cruising again, this time on Royal Caribbean's Oasis of the Sea with nearly 6,000 other passengers. Ocean cruising is so different than river crusing – in size, in pace, and in day-to-day life onboard. I was surprised that the size of the ship didn't bother me much. There were plenty of spots to grab some personal space and settle in for a good think.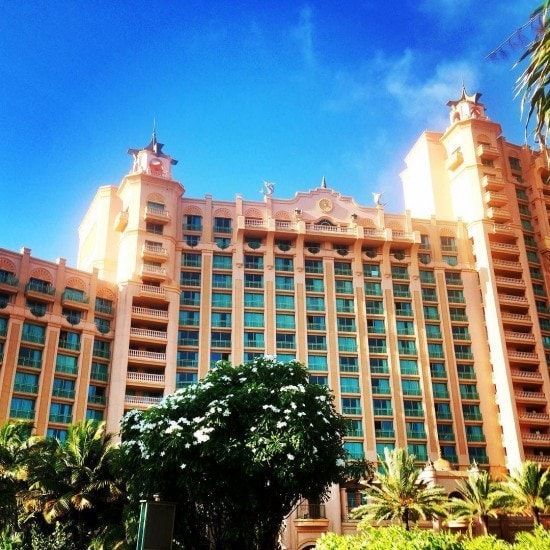 Our first port of call was in Nassau, and I opted for a shore excursion to the Atlantis Resort on Paradise Island, and then on St. Thomas, I just went into town to buy a few souvenirs. I had been to both of these islands before.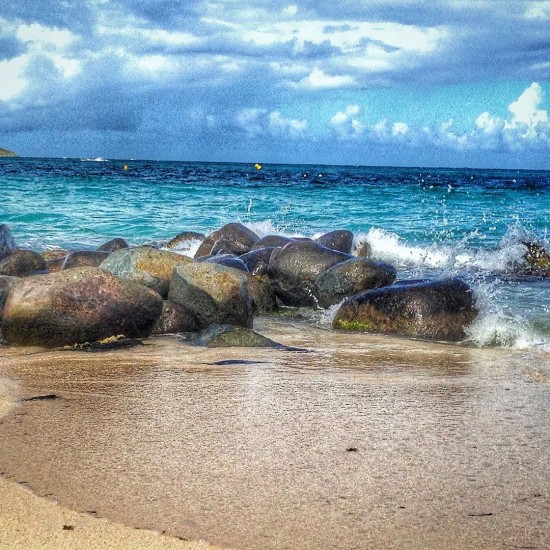 Our last stop was on the island of St. Maarten (the Dutch side) and Sint Martin (the French side). I'm counting these as two new countries, both on one island. This was also a check off on my bucket list. We opted for a shore excursion that allowed us to see both sides of the island, catching a bit of both town life and beach life.
December
Following my Caribbean cruise, and for most of December, I was recovery from cataract surgery. My eyesight had deterioriated to the point where I couldn't see the big E on the top of the eye chart, and I had refrained from driving for many months.
It's routine surgery, and mine was successful, but the process took a lot out of me and I was grateful to have the time at home without much travel. It gave me time to read – which I can now do without glasses – and make plans for all the travel to come in 2016.
As I look back on the year, I realize how blessed I am to have a life that includes so much travel. I have great friends to travel with and to see when I'm on my travels. I'd list you all here by name, but I'd be crushed if I forgot anyone, so just know that you are special friends in my life. I turned 60 this year, and I'm reminded of Frank Sinatra singing:
But now the days are short, I'm in the autumn of my years
And I think of my life as vintage wine
From fine old kegs
From the brim to the dregs
It poured sweet and clear
It was a very good year
Coming Up in 2016
I have a few things scheduled for the coming year, with a couple of Seattle hotel stay next month, followed by a trip to the Philippines, and Minnesota later in the spring. Stockholm is scheduled for summer, and there are plenty of other negotiations under way.
Finally, I'm hoping that 2016 is the year that I finally make it to a couple of places that have been on my bucket list far too long:  London (I've never been there!), Iceland (I keep hearing so many great things about it), and Cuba. Get in touch if you can help make that happen.
See you in 2016 – happy travels!