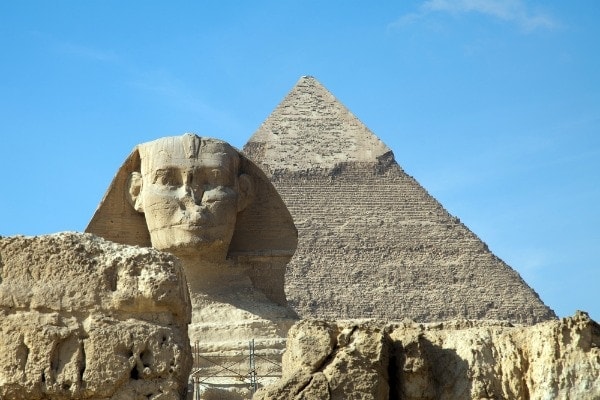 I love lists.  I've made them all my life, from things to do, to resolutions and goals, books to read, and just things to think about.  I was a fan of the various book of lists that have been published over the years, and love looking at list that others have made to see how they compare to mine.
With the coming of a new year, I decided to sit down and write my travel bucket list.  I had to limit it to 100 items – without a limit I would still be listing and this post would never get published.  I had a few other self-imposed rules:  the list could include specific experiences or general destinations; there had to be a mix of domestic and international locations and experiences; I could not include anything that I knew for certain would be happening this year; and the list had to include a mix of ordinary and easy experiences along with the exotic and expensive.  Also, no self-editing was allowed – again, because I'd never finish the list.
So here is my list, in no particular order other than stream of conscious.  I'll be using the list to plan some discretionary trips, as well as using it for a research guide for travels in the future.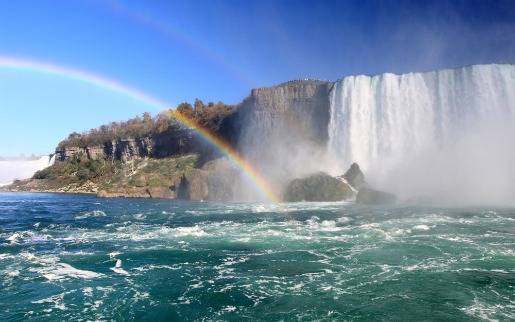 MJ's 100 Travel Bucket List:
Malta
Iceland
Cuba
Safari in Africa
Visit the White House
Turkey
Visit a lighthouse in Maine (and eat lobster, too)
Montgomery, Alabama
Ride in a gondola in Venice (modified to a boat ride;

June 2011

)
Greece  

March 2014

Go to a Red Sox game in Boston
Visit the Everglades
Visit the great pyramids in Egypt
Transatlantic crossing by ship sailing into New York Harbor
London
Go to the top of the Empire State Building

Brussels

 

March 2013

Wine tasting in the Finger Lakes
Molokai
Trace some roots in Madrid
Nashville, Tennessee April 2018
Enjoy a weekend on Cape Cod
Tunisia
Barging in France
Wear a fabulous hat at the Kentucky Derby
St. Petersburg, Russia – July 2016
See the polar bears in Churchill, Manitoba
Press olives in Italy
Spend a weekend on the Jersey shore
Galapagos Islands, Ecuador
Sunbathing on Daytona Beach
Buenos Aires
Ride a camel
River cruise

in Europe March 2013

Spend a weekend on a dude ranch
Providence, Rhode Island
Gibraltar
Stay in a room on stilts over the water somewhere in French Polynesia
Montreal
Santa Fe, New Mexico
Driving trip in Wales
Amsterdam  

March 2013

Learn to cook Cajun/Creole food in Louisiana
Swim in the Dead Sea
Sleep in an Ice Hotel
Morocco
Get a massage on a beach in Thailand

(modified as to beach location; 

November 2013)

Catalina Island
Spend a week at the Golden Door spa
Eat at Rao's in Harlem
Sardinia, Italy
Ride in a blimp
Paddleboat cruise
Make wine in Argentina
Zipline in a tropical forest
Barbados
Vacation on a houseboat
Sail in the British Virgin Islands
Gettysburg
Have a signature scent formulated in Paris
Experience the First Class treatment on Emirates
Savannah, Georgia
Take a train ride across the United States
Yellowstone and Old Faithful
Take a cooking class in Italy
Charleston, South Carolina
Custom made clothes

from Hong Kong

Mexico City
Round the world cruise
Take a child to Atlantis in the Bahamas
Lay down a bet in Monte Carlo
Whale watching in Hawaii

Drive around Ireland 

 

October 2013

Stay in a castle
Visit Graceland
Speak Spanish in Barcelona (modified to be Catalan, the language spoken in that part of Spain  

September 2012

 

)

Visit a real life ghost town
Great Barrier Reef
Sedona
Go to the bottom of the Grand Canyon
St. Maarten/Sint Martin
Quebec City 

November 2011

Ride an elephant (removed 2013, learned more about the practice and it doesn't mesh with my values)
Stay in a penthouse suite in NYC
Have an audience with the Pope in Vatican City
Learn to throw a boomerang Down Under
Monterrey Aquarium
Bali
Take a road trip to the Florida Keys
Drink beer in Germany 

March 2013

Open a Swiss bank account
Niagara Falls (from the U.S. side)
Spend a night in a yurt
Watch tennis at Wimbledon
Martha's Vineyard
Visit Pennsylvania's Amish Country
Eat barbecue in Kansas City
Take an RV trip
Laugh it up at Second City in Chicago
Walk on the Great Wall of China
Do you have a Travel Bucket list?  Do we share any of the same travel dreams?
Photo credit:  Courtesy of Shutterstock

I'm proud to join with some fabulous travel bloggers talking about new plans for travel for 2011.  See what the rest of the Travel Blog Mob has to say:
Sharing Travel Experiences: A New Destination for a New Year
Wandering Educators: Top Ten Destinations for Quirky Travelers
The Vacation Gals: Ziplining in a Costa Rica Rain Forest
Ciao Bambino: Family Safari in Africa
Nerds Eye View:  Back to Austria in 2011
BootsnAll:  Where to Travel Next, How to Decide
Wanderlust & Lipstick:  Best Destinations for Solo Women Travelers
Spot Cool Stuff:  Southern Sudan, the Newest Country