2018 has been a transitional year here at Traveling with MJ. There's been lots of travel – several new domestic destinations, some exploration around Washington State, and a couple of cruises.
It hasn't all been about travel, though.
Now that Tony's retired and helping me out in the business, we've had a few business changes this year. This site got a facelift this spring as we launched a new design and navigational scheme. It took some time to get all the kinks out, but we're almost there and I think its streamlined approach to information and stories serves readers better.
We've also changed up our content focus, really zeroing in on what we're best at – value luxury destinations, experiences, and products. We think of value luxury as luxury for real people, not celebrities with private islands and jets. Luxury has a different meaning for everyone, so we try to share information that helps you decide what's worth the splurge and when and where you should save. With that approach, you can splurge on the luxuries that are important to YOU.
We launched a new feature this year – You'll Never Want to Leave – showcasing places we've visited that we've never wanted to leave. These hand-picked destinations feature romantic getaways, family vacations, girlfriend getaways, and solo trips. See where we've fallen in love with here. We'll be continuing this feature in 2019, so look for more special places that you'll never want to leave.
Our biggest business change is that we incorporated our small publishing and media company and we are now known as Leeward Media. Here's a breakdown of the sites we own – we hope you'll check them out.
Traveling with MJ –Value luxury destinations, experiences, and products for active baby boomers (and cusp boomers).
The Travelers Way – Practical travel advice for practical travelers. Find it here.
The Yums – Restaurant reviews from around the world. Find it here
Where Else to Go – A travel podcast about where to go, and where else to go. We've been on hiatus for far too long and will start up again in early 2019. Find it here. (Also available in Apple Podcasts and Google Play.)
Travel Reading List – We launched this year-long reading challenge this year and had about 60 people participating. I'm partnering with several other travel bloggers for the 2019 reading challenge so check back to get the 2019 reading prompts on January 1st, 2019. Find it here.
Discovering Washington State – Launching in early 2019, this site will focus entirely on traveling within my home state of Washington. Whether you're a local looking for something to do or a visitor making plans for a visit, we'll cover where to stay, what to see and do, and where to eat and drink. We're in the site design stages right now and hope to launch very soon.
Coming Soon – We've wanted a site that was just fun for quite a while now. Nothing with a lot of research, no worrying about SEO or marketing, just something that is a fun spot for readers to stop off for a few minutes each day. We're smoothing out the concept now, so look for this to launch in late Spring 2019.
If you want to keep up on what's going on here at Traveling with MJ, as well as what we're publishing on all our Leeward Media sites, you can sign up for our monthly newsletter here. You'll get the highlights of everything going, delivered to your inbox the first Sunday of every month. Our next newsletter will be sent on January 6th, 2019.
2018 was also full of travel. Here's a month-by-month look at travel around town and around the world.
January
We welcomed in the New Year the way we have for the past several years, with a stay in Seattle, a nice dinner out, and watching the fireworks off the Space Needle. This year we stayed at the Hyatt Olive 8 (read a review of the hotel here).
For a winter getaway, we headed to Friday Harbor on San Juan Island. Tony and I both grew up in Washington State, but we hadn't spent time in the San Juans for quite some time. It's a very popular summer destination, but we think it's overlooked for off-season travel. We stayed at Lakedale Resort, an 82-acre resort with three spring water lakes and a variety of lodging options to fit every preference and budget, from its rustic luxury lodge to camping sites. You can read why we never wanted to leave here.
February
We headed to Las Vegas for the Travel Good Show, an annual event showcasing the latest and greatest in the business of travel goods. We saw lots of luggage, clothing, and travel amenities that are currently available, along with some new products that are on the drawing board for future launch. We've already featured a few of the products in stories this year, and you'll be seeing more of them in 2019.
We stayed at Las Vegas Paris (read the review here). When we're attending an event at the Las Vegas Convention Center, we always try to stay on the east side of the Strip, near a monorail station. The station is at the back of Bally's and is an easy walk from the adjacent Paris. The hotel is well located for most anything on the Strip.
March
Tony headed to Arizona for baseball's Spring Training. This is something that he's wanted to do for years but has never had schedule availability until he retired. I've been after him to write a story with his tips, but he hasn't felt like he's experienced enough to share really useful information. He's heading back again this year, so he should have a good handle on it. His one tip for now: Plan Early!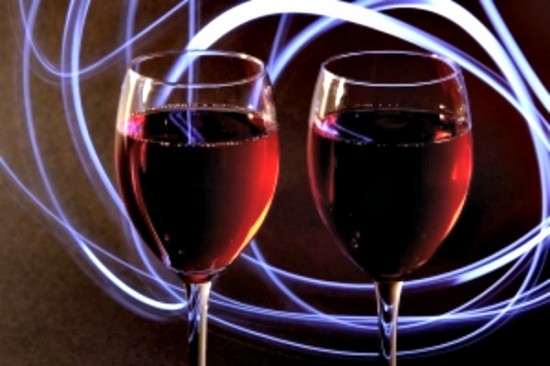 We also did a lot of wine tasting at this year's Taste Washington. This annual event features wineries and restaurants from around the state and it's as delicious and it is yummy. In addition to tasting some great wine, we made a lot of contacts that will lead to stories on our new Washington State blog. More coming soon!
The 2019 Taste Washington will be March 28-31; tickets are on sale for the numerous associated events here.
April
New state time – Tennessee!
We headed to Nashville for a project with the Grand Ole Opry. We made it an Opryland weekend, with a stay at the Opryland Resort, an evening at the Grand Ole Opry, and some time at Opry Mills for a visit to the music-theme Madame Tussaud and a little shopping. It's a quintessential music experience and we had such a great time, we never wanted to leave! Read more about our Opryland weekend here.
Since we were in Nashville, we extended our stay to see some other sights. We stayed in the Germantown area, a cute neighborhood with a vibrant foodie scene and also downtown. We don't have quite enough for a full getaway guide, but we're planning a return trip to gather additional information and write the guide.
May
It was time to head back to one of my favorite California locations – Napa. While past visits have taken me throughout the Napa Valley, this time I stayed in Downtown Napa.
There's so much to see and do there! Wine tasting, of course, but plenty more, too. I took a cooking class at CIA, kayaked on the Napa River, went on an art walk, ate lots of great food, and discovered dozens of local businesses. I never wanted to leave! Read more about what there is to do and see in Downtown Napa here.
Then it was off to Denver for IPW, a huge annual event sponsored by the U.S. Travel Association. Thousands of people attend, including representatives from destinations, travel companies, and transportation companies, along with a few hundred journalists. It's a great chance to learn about the latest and greatest in travel around the United States. A little information has already worked itself into stories, with much more planned for this year. I stayed at the Downtown Hilton Garden Inn, directly across the street from the Convention Center; read the review here.
June
We had a lot of home improvement projects this year, and some of the meant staying away from home to get away from the noise and fumes. We decided to stay along Ruston Way in Tacoma, and enjoy all the new things happening there.
We stayed at the Silver Cloud Inn where every room has a water view (read my review here). We had driven by it numerous times and were glad to finally have an excuse to stay there. It's well located to enjoy the restaurants, bars, shopping, and movie theaters located along Ruston Way.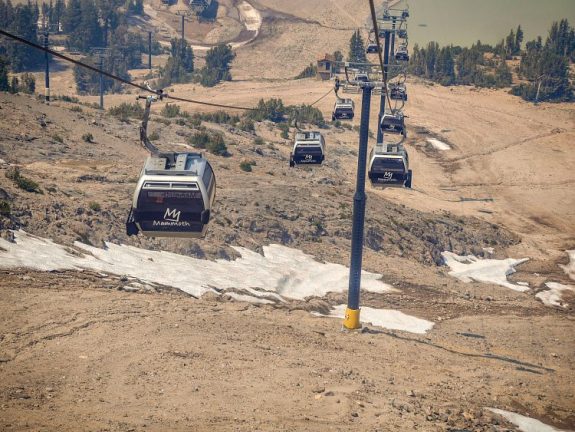 Then it was off to central California for a few days in Bishop. Bishop is located along U.S. Route 395, the highway that connects Reno, Nevada, with the Inland Empire, and also connects to Los Angeles. It's well situated for outdoor recreations available, especially fishing, hiking, and visiting the nearby National Parks. I stayed at the Best Western Bishop Lodge; read my review here. My time here was part of a pre-trip before attending a SATW (Society of American Travel Writers) conference.
The conference itself was held at the Westin Monache Resort in Mammoth (read my review here). While perhaps best known as a winter destination, there is still a lot to do in the summer season.
July
We sailed off on the Viking Sky, leaving Bergen, Norway, for a 15-day Into the Midnight Sun itinerary that took us to the tip-top of Norway, then headed down to Scotland and England. The Viking Sky is nicely sized for ocean cruising, big enough to travel ocean waters, yet small enough that you get can into smaller ports, and you don't feel crowded. It's large enough to offer amenities that are only practical with passengers in some numbers, yet small enough that customer service isn't sacrificed.
We've cruised in Norway before – you can't beat the beauty of the fjords. This itinerary brought us to two new countries – Scotland and England. Yes, I know that technically England isn't a country, but for purposes of keeping track of where we've been, I'm considering it one.
Read a full review of the ship, the itinerary, and the entire cruise experience here.
August
It was great to get back to Universal Orlando Resort, this time for the grand opening of the Aventura Hotel (read my review here). Aventura is the sixth hotel at Universal Orlando and the second to fall into the prime value category. It's one of the most budget-friendly properties at the resort.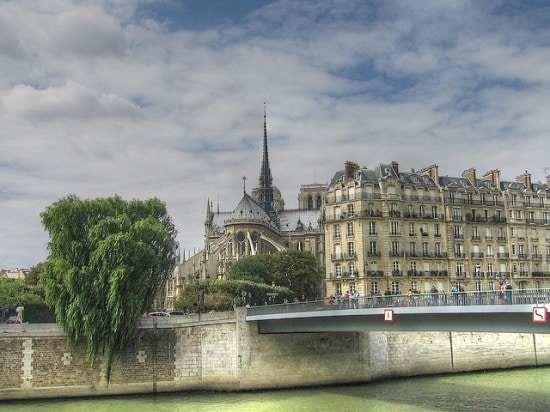 Then it was back to Europe, this time to Paris to meet up with a friend for the U by Uniworld Seine itinerary. I hadn't been in Paris for years, running through the airport doesn't count, and this trip reminded me of how much I love about the country. I'll be publishing my review of the ship an the itinerary in early 2019, but I'm already thinking about planning a return trip.
September
Another trip to Universal Orlando Resort and the opening of Halloween Horror Nights. This annual event has grown from three nights and one haunted house in 1991 (it was originally called Fright Nights and was renamed the following year) to this 28th-year event with 10 houses, five scare zones, and one production show over 36 nights.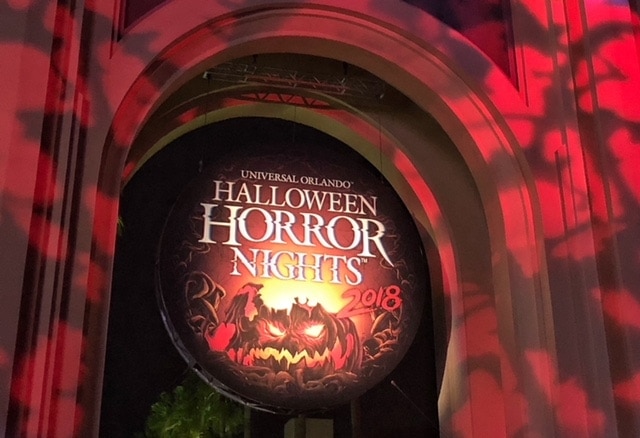 While the houses and events change every year, my tips remain fairly timeless. Read about them here, and start making your plans for HHN 2019.
October
We had some sadness this month as we lost our dear Siamese cat, Socrates. He'd been sick for quite some time, requiring a detailed medication regimen, and we had to balance travel schedules with taking care of his medical needs and/or boarding him with our veterinarian. He fought the good fight, but eventually, his tiny little body just couldn't make it any longer.
We needed to be away from home for a while to get used to having an only cat (Kitzer), so we opted for a weekend in Las Vegas. No big plans, nothing but sleeping in, lounging about, enjoying some great meals, and just being away from the normal routine. We stayed at the Delano, located adjacent to Mandalay Bay, an all-suite, non-gaming property. It provided the pampering we needed.
It was also new state time – Oklahoma!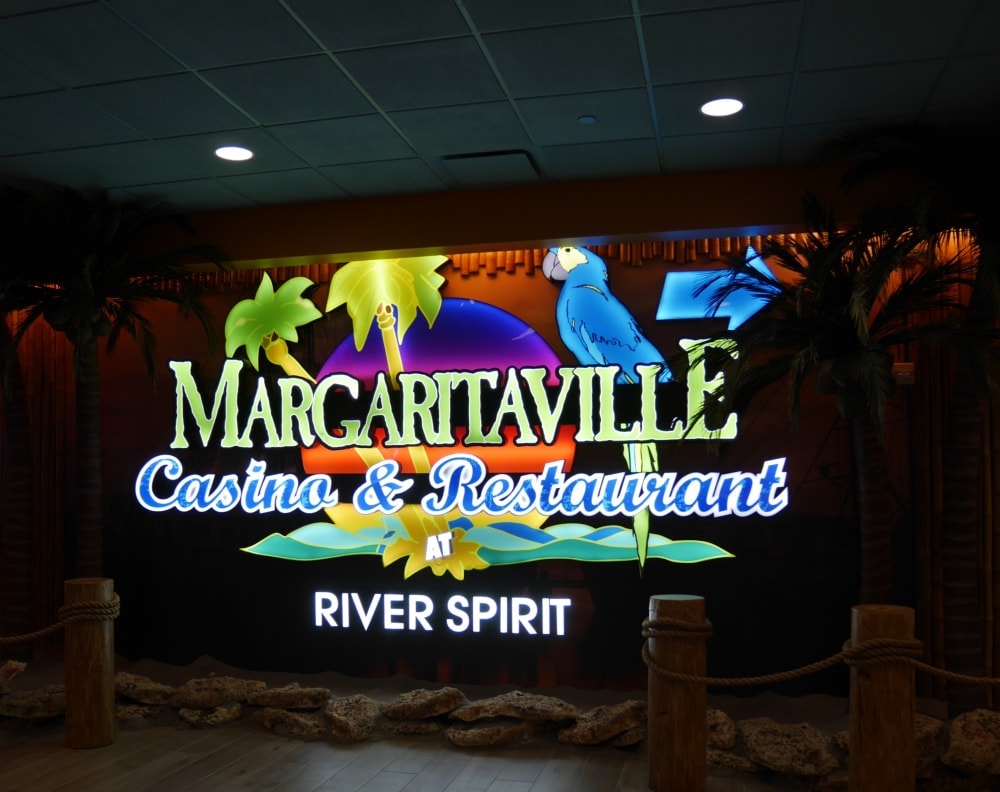 I flew to Tulsa to check out the River Spirit Casino Resort & Margaritaville (read my review here) and discover all the amenities offered at the resort. I caught a concert, had some great food, and enjoyed some Sooner hospitality. I'll have a more detailed story about my time there in the next couple of months.
November
I enjoyed spending time at home, visiting with family and lounging about. It was nice to not deal with holiday travel crowds and instead to spend time around the house, reading, watching movies, and generally being a bit of a couch potato.
December
We lost a family member this month and were glad for the time we had at home to visit with him, his husband, and the rest of our family. The holidays will be a little sadder as we mourn this loss.
And we'll end the year the way we started it, with an overnight in Seattle – this year accompanied by some extended family teens. There will be dinner, watching the fireworks, and a toast at midnight.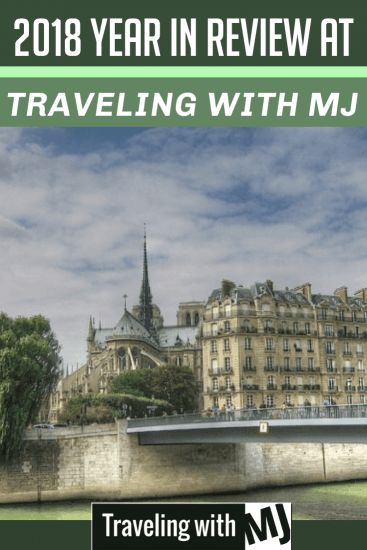 Looking ahead to 2019
We've already got lots of travel booked for January – a trip to Cancun and a trip to New York – starting the year off on a high note.