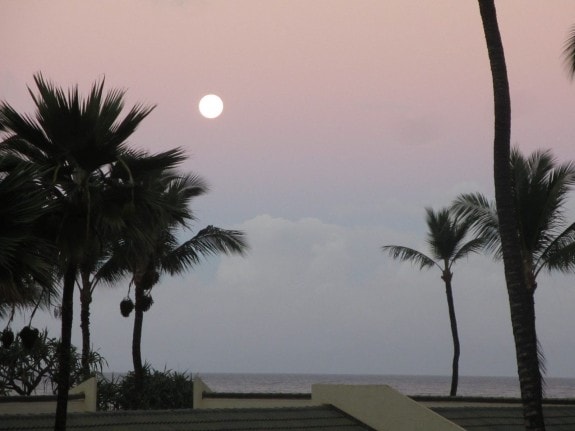 Yes, Valentine's Day is just around the corner, but keeping a list of ideas for romantic getaways close at hand for other special occasions – anniversaries, proposals, birthdays, or just to show a loved one a little special appreciation.
What makes a destination romantic is as different as every person is. Whether your idea of romantic is a secluded beach, a penthouse in a big city, dinner for two with a view, or visiting somewhere you've always wanted to visit, I've got some suggestions for you.
For City Lovers
If you love the big cities, you know that they aren't cold and impersonal – no, they're teeming with life and excitement, and are full of romantic travel opportunities. Just think about these:
A kiss at midnight at the top of the Empire State Building. It worked for Cary Grant and Deborah Kerr in An Affair to Remember and Tom Hanks and Meg Ryan in Sleepless In Seattle, it'll work for you. And don't be late, the observation deck closes at midnight.
Paris is one of the most romantic travel destination in the world. Known as the city of love as well as the city of lights, there are too many romantic spots to mention. Kiss beneath the Eiffel Tower, dine in a quiet neighborhood cafe, or enjoy art at your favorite Paris museum. You can't go wrong in Paris.
A gondola ride in Venice, especially at sunset, may be the quintessential romantic travel experience. Legend has it that if lovers kiss while on a gondola ride that passes beneath the Bridge of Sighs at sunset they will be granted everlasting love and bliss.
"They say the neon lights are always bright on Broadway. They say there's always magic in the air." Capture a little of that magic by taking in a classic Broadway show. There's a romantic energy to be found in the theater, grab it and make it your theme for an evening. Or, head to London to catch some theater there.
If wasn't just literary fans who oooh and aaahed over the site for Carrie's ill-fated wedding in Sex and the City: The Movie. The New York Public Library, with its Beaux-Arts design, provides a beautiful and romantic backdrop for whispered conversation or a kiss on the stairs.
For Nature Lovers
From a sandy beach to a place in the woods, from the top of a mountain to a secluded spot far away from the crowds, there is plenty of romance and beauty to be found in nature. Perhaps one of these will appeal to you.
My current romantic travel dream destination is the South Pacific to stay in one of those over-the-water bungalows with the ocean surrounding me. Whether it's in Fiji, Tahiti, Bali, or some other exotic, and warm, destination, I'll get there one day.
Hawaii offers many islands to choose from, so this romantic choice is just about matching up your preferences with the right Hawaiian island. There's plenty to enchant you in the islands, a beautiful sunset, a romantic Hawaiian breakfast, walking along the vividly blue ocean.
Fuerteventura, Spain, lures travels to its shores offering white and black sand beaches along with a variety of outdoor adventure activities. There are over 150 beaches on Fuerteventura, so you're sure to find one to your liking including some that are clothing optional.
For a combination of ocean views and rugged mountain terrain, a romantic getaway to Santa Barbara may be just what you're looking for. A couple of hours out of Los Angeles, this charming ocean side town is often called the American Riviera.
Along the Pacific Coast, south of Monterey and north of Carmel, you'll find the rugged region known as Big Sur. This is home to Pebble Beach, and the iconic cypress trees along the coast, but there are plenty of coves, beach, and park areas to enjoy the best that nature has to offer.
If you've ever felt the interest (need?) to get away to a deserted island, El Nido Pangulasian is about as close as you're going to come while still maintaining some modicum of civilization and luxury. Beautiful beaches and water waiting to be enjoyed.
For Foodies
Food is such an integral part of the travel experience that we often take it for granted. You can always find a fabulous restaurant for an equally fabulous meal, but there are some romantic travel destinations that are simply over-the top for foodie experiences. Like these:
Set off for some wine tasting. The northern California areas of Napa and Sonoma are probably the best well known, but Carmel has lots of wine tasting opportunities as well. Washington State has over 900 wineries to visit. Or splurge on a wine getaway a little from home with a romantic trip to Tuscany or Argentinaenjoy it with a glass or red wine or let it be your romantic bedtime snack.
Follow the stars, the Michelin stars that is. Most major cities are full of Michelin star restaurants (think New York City, Paris, and San Francisco), but there are stars to be found in the more moderately sized cities of well. Girona, Spain, is home to one of the best restaurants in the world, Cellar de can Roca. I got to sample their goodness at a catered party, but if you plan far enough in advance, you can get dinner reservations there.
For Luxury Lovers
It takes a healthy budget to dish up some of these romantic destinations, but even if you're not flush with the cash you can look for value luxury ways to enjoy them.
Go on a cruise. I'm a big Viking River and Viking Ocean fan and I think they deliver a luxury experience at a reasonable price. The ship itself can be full of romance as well as the ports.
Enjoy some quality time in a romantic hotel room. Whether you enjoy the eco-friendly, smoke-free environment of ARIA in Las Vegas, a historic hotel like the Davenport Hotel in Spokane, the majestic castle of the Hotel Frontenac in Quebec City, or a quirky B&B for a romantic getaway. Splurge on a posh penthouse in Paris, a presidential bungalow in Beverly Hills, and don't be in a hurry to leave your room.
Palm Springs is a romantic travel destination that has managed to pair old world classics with hip, new design. You'll find plenty of top-notch hotels and restaurants, many featuring hand-crafted cocktails, private pool areas, and privacy.
Enjoy a spa treatment as a pampering treat. A great body scrub or massage, solo or for two, is a special way of saying "you're worth it."  There are plenty of spa experiences to choose from. Check out the spa at your hotel, set aside time for a visit to a day spa, or go au naturel at a bath. You can choose a specific spa destination or opt to find one wherever you choose to go.
At 40,000 feet. Nothing says luxury like flying business or first class, and even better when the flight is a transoceanic one. Bundle up on your lie-flat bed, sip on the good champagne, and don't think about the poor folks roughing it in cramped coach class.
For a real splurge, try a private island, arrange for a private jet in Switzerland, or get a really expensive rental car. If you have this kind of money, you don't need my help at all.
Travel is special. And it's intensely personal. When it comes to romance, I think a little splurge is good. splurge a little. Make your next romantic travel destination a getaway that you'll be talking about year after year after year.
This post is part of a roundup of editorial content about romantic travel ideas organized by Travel Buzz Media. Get more ideas from these articles:
Romantic Escapes by Suzanne at Boomeresque
5 Romantic Adventures for 2017 by Kerwin at Passrider
Romantic Getaways Around the World by Noel at Travel Photo Discovery
Top 5 Romantic Getaways Worldwide: Our Picks by Betsy at Passing Thru
Note:  This post contains affiliate links. If you click through for more information or to make a purchase, it results in a small commission while you pay the same price. I appreciate your clicking through and supporting the site.
Save this to your favorite Pinterest boards: