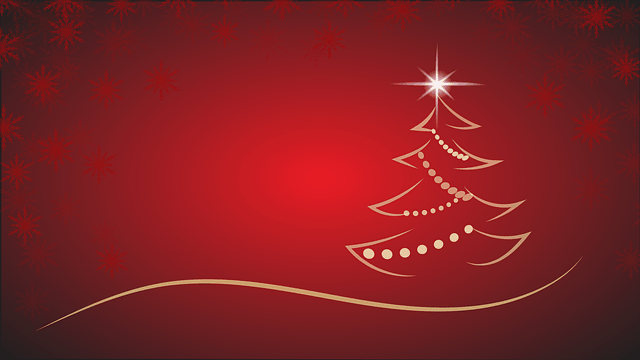 It's a most wonderful time of the year! Although I much prefer experiences to just buying stuff, there's no getting around the fact that some stuff makes traveling easier. That's the reason for my holiday gift guide for travelers, and while this is holiday season-focused, you can file this away for gift buying all year round.
I've divided my gift guide for travelers into six sections below, highlighting some of the products that I use (or have used) and enjoy. We all have too much stuff to bother buying things that don't work, or don't do what they're supposed to do, so consider these personal recommendations. Note: Links are provided to help you get more information and do a price comparison. Some of those links may be affiliate links, which means that I may make a small commission if you choose to make a purchase based on my recommendation. The price stays the same for you, so I appreciate it if you use one of my links to make a purchase. It's one of the ways that I help cover travel and blogging expenses, so I thank you for all your support.
Now, on to gift giving!
Gadgets & Electronics
Kindle – Year after year, ever since I purchased my first one, I've been recommending a Kindle as a gift for avid readers who travel. Sure, I like the feel of a paper book in my hand. But you know what I like even more? Checking out e-books from my library in sufficient quantity that I can travel for a month without running out of reading material or trying to find an English bookstore to make more purchases. The Kindle fits in my purse so I have it with me all the time. My preference is the [amazon_textlink asin='B00OQVZDJM' text='Kindle Paperwhite' template='ProductLink' store='travelingwithmj-20′ marketplace='US' link_id='8fd3e6c1-cf03-11e7-8edb-39f2a1414988′] with its adjustable lighting makes the screen easy to read in bright sunlight or the dark. I'd bet you'll see some great Amazon pricing for most of the models. Although I try to use my library for e-books as often as possible, I always appreciate a Kindle book as a gift or an [amazon_textlink asin='B004LLIKVU' text='Amazon gift card' template='ProductLink' store='travelingwithmj-20′ marketplace='US' link_id='9e4b0f4a-cf03-11e7-9812-751aecc90f10′]. If you're looking for reading ideas, you can check out my fall reading guide here.
Phone – I recently upgraded to the iPhone 8+ and love it. I wasn't sure about the size, but adding on a Pop-It to the back of the case makes it far easier to hold than if I had to grip the entire thing in my hand. And the camera? Oh, the camera is wonderful. The portrait options have allowed me to catch some wonderful shots (available only on the 7+ and 8+ as the feature requires a larger camera option). The prices on these gems are creeping higher and higher, so if your current phone is working fine, it's hard to justify the price. But, if you're ready to upgrade (I was passing my 6 on to another family member), take a look a the 8+ or the X. I have friends who swear by the Apple Watch, but I haven't pulled the trigger on that purchase yet. And someone on my gift list is getting a Bose headset.
Camera – I think cameras are a tough gift choice unless you know exactly what that special traveler wants. I have been using a Lumix mirrorless for a couple years now and have only scratched the surface of what it can do. This year we also picked up an Olympus Tough for our UnCruise Adventure in Panama. We wanted a waterproof option so we wouldn't have to worry about our time kayaking, on the beach, or underwater. It's done a great job and I expect we'll be using it more and more as a point and shoot option.
Camera accessories – Most photographers, amateur or pro, can probably use additional batteries and media cards; both make a great gift. Services like SmugMug, or software like Lightroom or PhotoShop, also make nice gifts. And most photographers talk about things they'd like to have (lenses, a new kit bag, etc.) so spend some time listening to how they shoot and what they need.
External battery – All our gadgets and equipment can really suck the life out of a battery, so I always travel with a couple of external chargers. I usually have a super small lipstick-sized one in my purse (these require the necessary charging cords) and keep a larger one in my carryon (I prefer ones that have the USB and lightning cord built in).
Clothing & Accessories
Scarves – This is my go-to packing essential and I have them in all sizes and colors. A large pashmina style serves as a blanket on a cold plane (I'm not always in business class under a cashmere blanket), a wrap around the head and shoulders in windy weather, and an extra layer beneath a coat. A few brightly colored scarves take up no room in my luggage and brighten up and dress up the black and white palette that I use for travel. I'd recommend buying quality for a large scarf – just don't leave it behind and you'll get years of wear out of it. For smaller, fashionable scarves, I tend to buy more economically priced choices and change them up frequently.
Sun hat – A packable sun hat really comes in handy for warm weather travels and there are fashionable and practical choices for men and women. I'm fond of hats from Tilly's (a Canadian company), but there are lots of options out there. Packable is important – it means it won't get crushed – so there's no excuse for not tossing it in for your trip to the beach. And while you're at it, don't forget the sunscreen, you'll still need to wear it even though you're wearing a hat.
Pandora bracelet and charms – I had a charm bracelet as a girl and a few years ago started a Pandora charm bracelet, picking up charms of some of my favorite travel places. I love getting charms as a gift, because often I won't spend the money on myself, and my bracelet is getting nice and full. I'm considering getting a necklace now that I can loop the charms onto as I don't wear the bracelet every day. If you've been on a trip with your special traveler, this is a nice gift to bring back fond memories.
Purse holder – This is one of those items that you don't think about, but once you have it you'll wonder how you got along without it. You can hook it to the table during a meal and not worry about having it on the floor sitting in detritus that's accumulated. It also makes it harder for a snatch and grab, although still – be aware, and protects your personal items. Also handy when sitting at a bar or using the restroom. I've used the hook-style holder and have recently seen magnetic ones. Simple, handy, practical.
Comfy travel clothes – When much of my travels started involving long-haul flying (long flights, multiple flights, traveling that comes close to 24 hours), I started looking for comfy clothes that could go from snow to beach, day to night, and have me arriving at my destination with a modicum of dignity. Of course, it's always great to have the lie-flat seat in business class – thank you, China Southern, for the upper deck on your A380) – but it doesn't always work that way. I generally prefer to travel in leggings (usually black), an oversized top of some kind, and a sweater. Lately, I've grown to love the LuLaRoe brand of leggings and tops and have found the comfy to wear, good quality, reasonably priced, and they dress up or down perfectly with the scarves mentioned above. You can't just go into a store and by these though, and that's a little frustrating, but I have two great friends who sell the product and keep me informed when there's something they think I'll love. You can check out Kristi and Tiffany to learn more.
Luggage & Bags
Carry on – I'm a new fan of bags from CabinZero (read my review here). I love the variety of colors and that they can be used as a backpack or with the side carry handle. Diversity of use and the modest price point make this a great gift. You can buy CabinZero bags here.
Bag tags – No matter how sturdy these are, it seems like I go through them every few trips. Baggage handlers toss the bags, the machines pull them, and it's hard for a bag tag to stay on (for me at least) much longer than a year. Some are funny, some whimsical, others the epitome of travel fashion. I always have a few on hand for myself and for gifts.
Roller bags – I resolved the four wheels or two issue a long time ago, finding the ability to roll my bag next to me, rather than drag behind, was both more convenient and better on my back. TravelPro and Samsonite seem to be the workhorses of this category for frequent travelers. I have both. They come with good warranties, clean up nicely, and can take a beating. For baggage in this category, I'd buy quality.
Passport holders and wallet – Although I don't personally use this, I've included it in the holiday gift guide for travelers because I seem to be the only one who doesn't use one. The selections run from classic to whimsical and come in sizes that cover the passport or that serve as a wallet that can hold tickets, paperwork, and other itinerary necessities.
Specialty bags – I've recently become a convert to packing cubes and have found that they allow me to pack more efficiently, or maybe just pack more. I'm using compression packing cubes from Acteon. My friend Jodi sells stylish tote bags that portray maps of countries around the world. Choose Italy for your next trip to the market or Japan for your next trip to the International District. She also has t-shirts in the same design. You can buy her products here.
Food & Beverage
Wine – I frequently by wine for people on my gift list often making the purchase when I'm traveling. A Super Tuscan purchase while touring Tuscany, a bottle only available at a winery on Whidbey Island, or a few favorites from nearby Woodinville Wine Country (which offers a great wine passport that would be an excellent gift for a Seattle-ite). It's a chance for me to share something that I found special for someone special. If you know that your recipient likes to buy wine when they travel, a wine tote can make transporting it easy.
Coffee – Specialty coffees will be a big treat with the coffee lover on your gift list.You may choose to pick up coffee when you're traveling (I've brought back coffee from Mexico, Colombia, and Costa Rica) or you may pick up coffee from a country where your recipient wants to travel. Personalize it further with a special coffee mug and every time they take a drink they'll think of you.
Tea – I've brought tea back for gifts when I've traveled in Asia and they provided often needed warmth and comfort on a cold day. Consider a traditional tea set from Japan, an assortment of teas from favorite travel destinations, or traveling tea products for good sipping on the road.
Water Bottle – Combine the importance of staying hydrated on the road with the commitment to reduce, reuse, and recycle, with an eco-friendly water bottle. There is a lot to choose from, depending on personal preference, ranging from fairly traditional bottles that can handle hot and cold beverages to bottles with infusers to add in herbs or fruit. Bottles can easily be tucked into a bag, refilled throughout one's travels, and easily wash up. Bonus points when they are dishwasher friendly as I think that gives them an extra sterilization.
Odd & Ends
Blogging software and services – You may be buying for a budding photographer or writer who is interested in setting up their own blog. There are lots of ways to help them get started and encouraging their creative muse. WordPress is free to use, and helping them with a gift certificate for a domain purchase and hosting (many new bloggers use Bluehost, you can check out their service here) can be the help they need to do something with all those creative ideas. There are plenty of books and courses that would also make a nice gift just be sure to search for reviews to see if there are satisfied customers.
Beauty wipes – If I'm buying for myself, it doesn't really matter what these necessities look like, but for a gift, Savvy Travelers has lovely packaging for travel essentials like sanitized hand wipes, teeth wipes for those times you can't brush, makeup wipes, and more. They are available in gift giving packages as well as by subscription so you don't run out.
Coloring books, maps, and accessories – A couple of years ago, I discovered how soothing coloring could be. I'm not alone as the books and supplies for adult coloring has taken off by storm. My friend, Paul, has designed a coloring map (you can see it here). A lot of writer friends have created coloring books from their photos. And, of course, you need all sorts of pretty pencils to color with and something to carry them with. I've found this a relaxing pastime while on a flight, on a cruise ship, or sacked out in a cabin without wi-fi.
Guidebooks – I rely on my phone for most everything in travel, but I still like a good guidebook. My current favorite comes from DK Eyewitness. There are a couple of versions and I especially like the Top 10 series as it provides great "bites" of what to do in a destination. I give these as gifts and would love to get them as well. (I just bought one for [amazon_textlink asin='1465439625′ text='New Zealand' template='ProductLink' store='travelingwithmj-20′ marketplace='US' link_id='b21a36e7-cf13-11e7-ac2b-d33da12f7cf6′] and a little vacation dream planning.)
Travel & Experiences
In my book, travel and experience are the ultimate gift idea. They can be simple and designed to start planning a trip or they can be the bust-out break-the-bank ultimate luxury that you've been saving years for. I recommend creating a gift basket as a way to showcase your creativity and planning. Here are a few ideas to get you started.
For a family trip – Book a family vacation to Universal Orlando Resort and enjoy three theme parks, an entertainment venue, and lots of family fun. You can read my tips about how to have the best time at Universal here, then create a gift basket with some of the memorable character products. I like these minion pajamas (they're on my Christmas list), a Spiderman t-shirt, the Harry Potter series, and a Shrek coffee mug.
For a couples getaway – I've rekindled my love of cruising with Viking River and Ocean Cruises. Wondering if a river cruise is right for you? This post can help you decide. And if you think it's the kind of vacation that's right for you, consider joining us on a Danube cruise next fall. You'll find details here. To make this gift basket, include a guidebook covering your departure city (because you'll want to go in early), a bottle of wine (because you'll be relaxing with a glass frequently), and in a photo of the ship from Viking's website (we'll be sailing on the Viking Egil).
When you're planning a big getaway – Sometimes the fun is in the planning, saving, and dreaming, so why not create a gift basket that incorporates all of those things. Whether it's a cruise around the world, a luxury safari, a penthouse for New Years, a private island, or however you define luxury, start the dreaming now with a gift basket that includes a guidebook, coffee mugs representative of the destination, a piggy bank (for tossing in loose coins), a color book for the destination, and a 2018 calendar with photos from the destination so you can dream all year long (and start counting down the days).
For a guys' sports getaway – Pick up (or print out) a copy of his favorite team's schedule and make a big circle around an important away game. Pick up some team logo wear, a ball, and a booster gear and you can put together a great gift basket for sports travel.
Pin this to your favorite Pinterest boards, this gift guide for travelers has ideas that are perfect for gifts all year long.