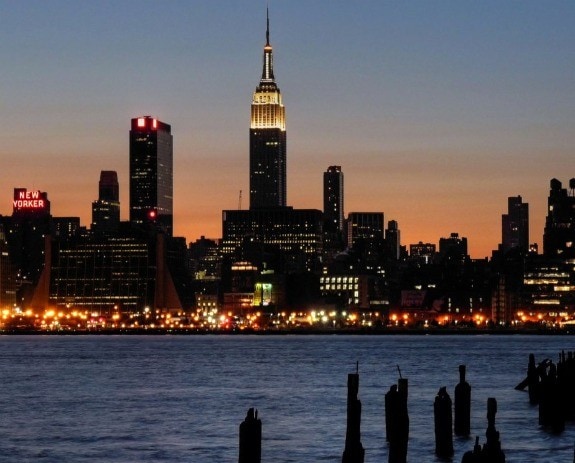 2020 will be known as the year that I didn't travel. At least not much. Although I had a couple of trips in January and February, before the Coronavirus kicked us all to the curb, I checked nothing off my bucket list. I had several trips planned to check off a few of the items, including a trip to Egypt and a Nile cruise, and two European cruises, so now I'm just hoping travel will be safe again in the second half of 2021.
Instead, I worked on business stuff, including cleaning up some themes on my smaller sites, worked on my Pinterest strategy and tactics, launched a new site (although the pandemic meant it's a very, very slow launch) – My Listly, binged a lot of television and movies, read a lot of books, hosted some virtual wine tastings featuring delicious selections from around the world, and spent a lot of time on Zoom.
My biggest challenge has been writing a book, Secret Seattle, to be published by Reedy Press next year. The pandemic and restrictions in Seattle often meant that it was one step forward, two steps backward, as things changed faster than I could keep up with it. Add in an acute case of tendonitis and the death of my mother, and my deadline has been pushed into next year. I'm still massaging details and schedule, so stay tuned for a new estimated publication date.
So I did travel in January and February, so let's highlight those trips.
In January, I headed off to Boulder, Colorado, to check out a new communal hotel concept. I was traveling with a couple of other travel writers, so it made for a good combination of fun research (ski slopes, food, and shopping) and community, a perfect combination for the hotel – Element Boulder – and their concept of communal living and dining area, with individual private rooms surrounding it. You can read more about the hotel and what to see and do in Boulder here.
Later in the month, Tony and I headed to New York City for the annual IMM event (conference, media marketplace, and various events). We stayed at the Park Terrace Hotel across the street from Bryant Park (read my review of the hotel here) and when not committed to events, had a great time at the theater, meeting up with friends, and doing some sightseeing. We enjoy visiting the city because there is always something more to see and do and we'll never see it all.
In late February, Tony and I went to Palm Springs to meet up with friends and to enjoy some quiet time in the sun. It was just what we needed! We made a return visit to the Living Desert, always a favorite, and were able to check out a few new spots. I enjoyed our time visiting the Salton Sea and had never heard of it before we went there.
In early March, I headed to Baton Rouge, Louisiana, for a conference on travel in the southern U.S. I spent time doing some sightseeing in Lake Charles as well. It was just a taste of what the state has to offer beyond New Orleans and I was looking forward to getting back to explore in more depth, but alas, that's also pushed into the future now.
As I was returning from Louisiana, Tony was heading to Las Vegas for the NCAA basketball tournament. He saw one game before everything shut down – the games, the theaters, all the entertainment venues. He spent time by the pool, but was ready to get on the plane and return home.
And then we stayed home. Washington State imposed fairly restrictive guidelines, not surprising since the first Corona deaths happened here. We took them seriously, wore masks, stayed away from group activities, and hibernated at home and in our yard.
Late in the summer, as things seemingly started to seem manageable, we ventured out around the state. We enjoyed a day at Northwest Trek, doing their Drive/Walk options that let us enjoy nature and the animals while still practicing social distancing. Read more about Northwest Trek here.
A few weeks later, we kept with the Washington State theme and spent a few days in Port Townsend. We stayed at the Tides Inn & Suites with a great room overlooking the water. August in a great time in the Pacific Northwest, and we hiked, walked on the beach, and just kicked back and enjoyed nature.
Our last getaway was last month, before we headed into restrictions again. We spent a night at the Salish Lodge & Resort. This beautiful property is on a cliff and overlooks Snoqualmie Falls. We hiked down to the base of the falls, enjoyed an evening around the firepit on our patio, and just relaxed. We'll definitely go back when restrictions are lifted and we can enjoy their infamous breakfast menu.
And that's it for 2020.
We don't have any travel on the books for 2021. Yet. I've been tempted to take advantage of some of the great bargains that I've seen, but I honestly don't see traveling much beyond Washington State until the third quarter of 2021. Please, please, please, let me be wrong.
To close off the year, here our our top 10 most read posts in 2020.
Save this post and refer to our Top 10 ideas to plan your next vacation!